Little Village takes an artist many steps ahead of where they'd be if they were recording on their own. Kid Andersen's Greaseland Allstars offer artists like Alabama Mike the kind of superb backup that brings their genius out of them as if squeezing the toothpaste from the bottom of the tube to get it all.
"Little Village is non-profit. Most artists that come there really do need help," says Alabama Mike. Twenty-three different artists are listed in the liner notes of Kid Andersen's backup musicians, The Greaseland Allstars including Kid Andersen, Anson Funderburgh, Rusty Zinn, Jerry Jemmott, Jim Pugh, and Rick Estrin.
"He got it," says Alabama Mike simply. "I believe in allowing him to create, especially when he's got the Greaseland Allstars with him, and you allow him the creative control. He wants the input from you, but he has some unique ideas according to each artist he's working with. Everybody there is creative. You're not boxed in. Once you come into the studio with him you can create and not have your mind made up as to what you want."
Alabama Mike has an old school attitude about connecting with the fans on a primal level, but he's not functioning in a 1950s Chess Records vinyl reality that gets stuck in the grooves. "No, that's not my life. I don't live my life in a box."
Until a few years ago his day job was as a truck driver. "This saxophone player from the Bay Area tells me, 'Don't ever quit your day job.' And I had obligations that I couldn't just drop. I had a good job, but I felt it was reachable in 2016, and I was able to give it more time and get in the studio – make the kind of records I wanted to make my own self. Just try different things, and I got the time now."
I saw Alabama Mike front Andy T's band last year at King Biscuit with Anson Funderbergh on second guitar. Andy T has a tendency to grandstand, but this time he gave Mike and Anson the space they needed to take the set to a higher level.
"I didn't know a lot about Andy T and the history he has or how the band went. I appreciate him taking me out on the road and helping me learn the ins and outs of being on the road. I had (been) a truck driver, but I didn't know about traveling being a road dog. Every night, be ready to perform. You never missed the crowd. Everywhere we went we had an impact on the people.
"I'm just a regular Jack and I'm not conformed to what the institution might think my music should be. If everybody's doing the same thing, it isn't real. I think a lot of the style is in a certain context, but what about the content? I mean it should be relevant, and it should reflect reality from what I think."
Mike co-produced Stuff I've Been Through with Kid Andersen. Twenty-two Greaseland Allstars are listed in the credits. The 12 cuts define the title. He's often self-deprecating. The title track is an admission that life has never been easy. "Fame Shame" decries the people who put him down for being overweight. There's a part 1 and 2, so you clearly get the message that this man is no Adonis.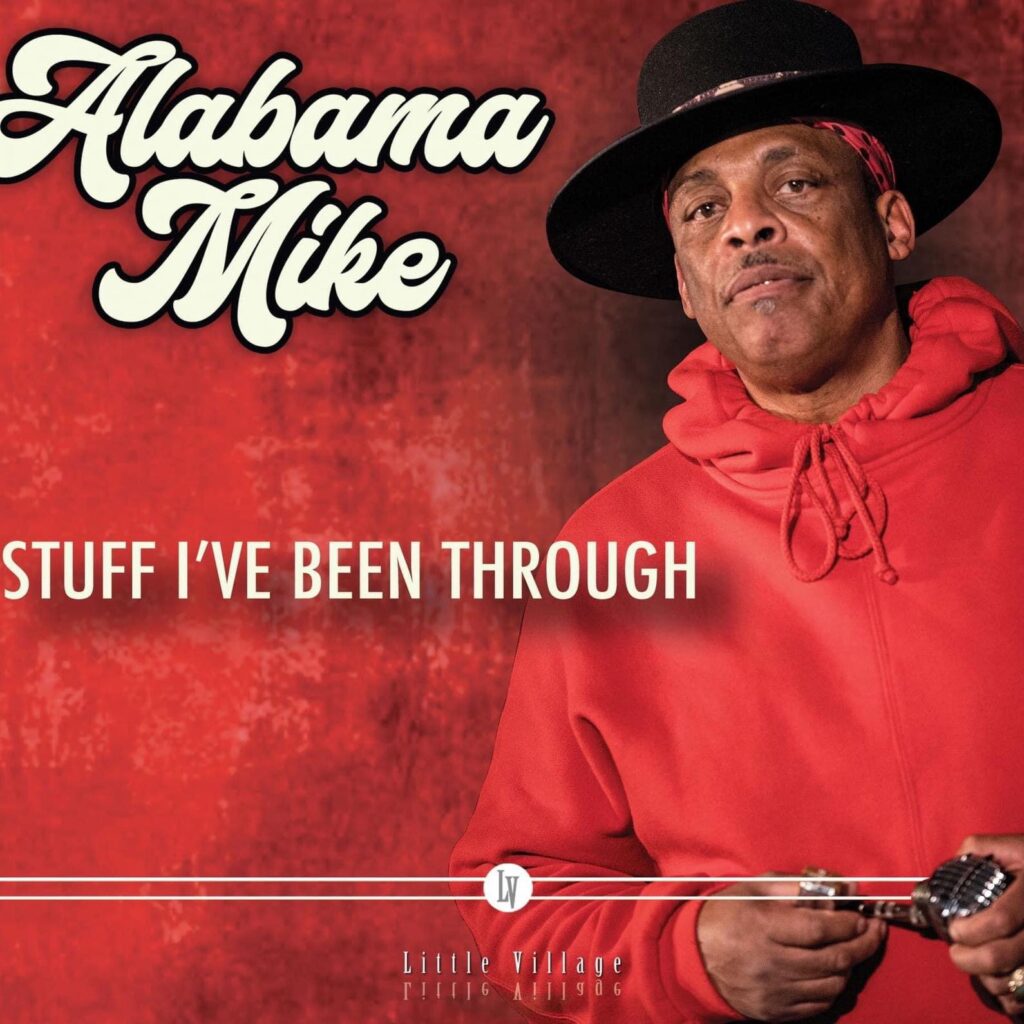 The last two cuts, "Mississippi" recorded live in San Jose and "God Is With You" recorded in Switzerland, find him whipping his fans into a frenzy. "I'll tell you what. It comes with time, and you have to make them comfortable with you. You know, once they get comfortable, hey, people know and they understand if you're being real with them or not. It's not easy. They come to have a good time, and they pay to see ya."
A whole live album is in the works.
"You need to realize in this business what you are and what you're not, and I'm not in this area an expert at what (Kid Andersen) does. I just cut the vocals and do the writing and come up with the ideas and melodies of things I want, you know?
"Let them do what they do. That's why you go there, and that's the main thing I would think. You have that talent and you let them create. Once you give them some songs, they can even pick the songs. A lot of different songs, you know what I mean? I have my songs already written. I had the style, how I wanted to do it. After that, I let Kid work his magic.
"The last two albums came that way.  The last two records I recorded at Greaseland have been in that style. That's the style I really want to do. I like somebody to put my record on and let it ride."
You can read our feature on Little Village here.