This entry in Bob Corritore's From the Vaults series focuses on the rich sound of Chicago blues. The fourteen tracks contained within are all previously unreleased gems recorded over a thirty year span (1992 to 2022) and feature some of the greatest legends of the Windy City!
Bob Corritore's deep Chicago blues upbringing led to the connections and harmonica playing that make this album resonate. Please enjoy this artfully crafted powerful dose of real Chicago blues! Featured artists include Bo Diddley, Jimmy Rogers, Koko Taylor, Magic Slim, Sam Lay, Pinetop Perkins, Chico Chism, Luther Tucker, John Brim, Eddy Clearwater, John Primer, Willie "Big Eyes" Smith, Lil' Ed, Bob Reidy, Manuel Arrington, and Eddie Taylor, Jr.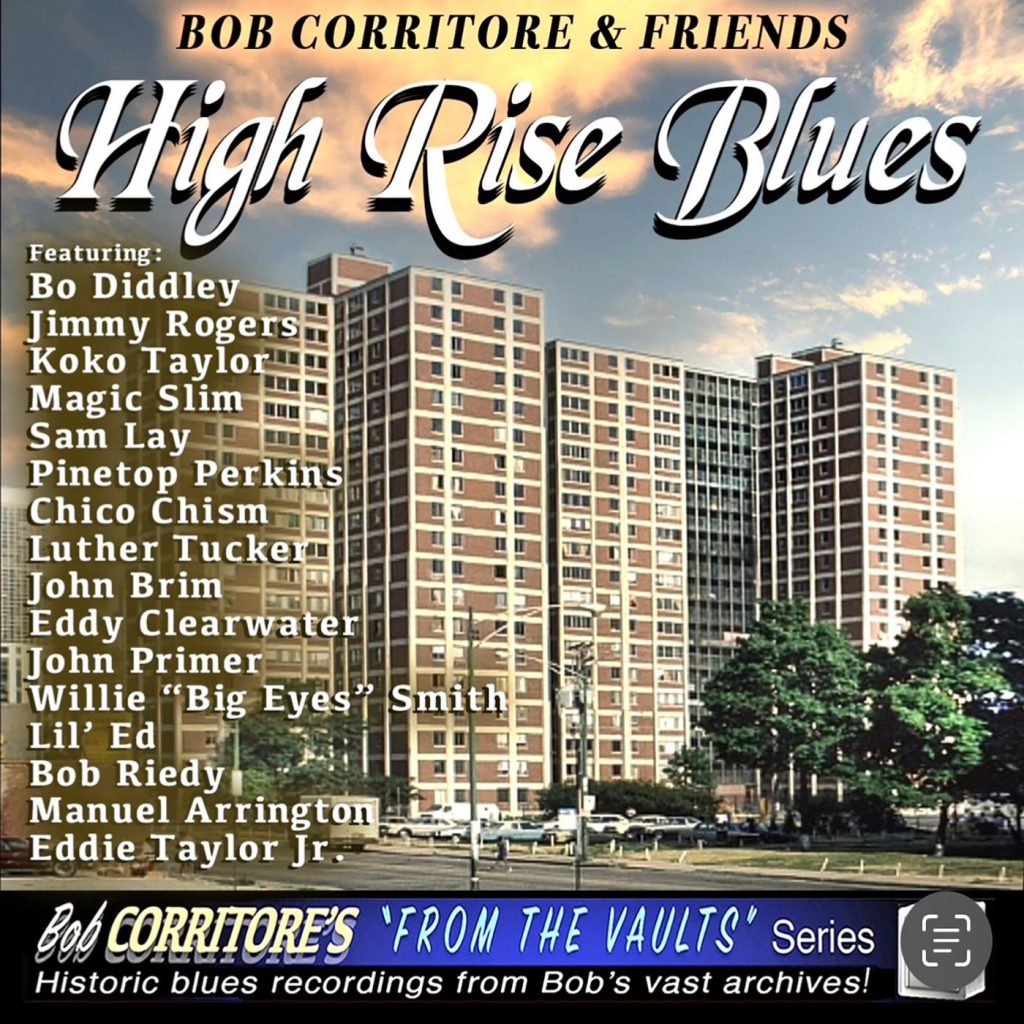 When the 25-year-old Bob Coritore moved from Chicago to Phoenix Arizona in 1981, he never expected to be creating a Southwestern Mecca for the Blues — it just worked out that way. Bob was soon joined by old friend Louisiana Red, and before long they were playing all over town. Drummer Chico Chism soon followed. Bob started doing a weekly blues radio show, and in 1991 he opened the now legendary blues club the Rhythm Room. He would book his favorite down-home blues artists at the Rhythm Room, and while these artists were in town he would offer a recording session to accompany the booking. The end results were numerous amazing performances captured for posterity and finally available to the public for the first time via his series.
Today, Bob releases the single "Last Time" featuring Chicago blues innovator Jimmy Rogers. Originally recorded in 1953, the song "Last Time" gets revisited and re-explored by Jimmy and Bob to inject fresh energy into this classic.
Bob's playful harmonica interacts around Jimmy Rogers' piquant singing and guitar style, and the rock-solid band anchored by Chico Chism's classic drum style has a groove that won't let you go. This joyous performance exemplifies the mission statement of High Rise Blues.