Building on the momentum of her acclaimed sophomore collection, 2019's Steel Hearts, award-winning songwriter, vocalist and multi-instrumentalist Season Ammons is set to release No Restraint. This latest album probes the Americana artist's creative freedoms while also revisiting older songs that found fresh resonance during lockdowns that challenged her sobriety and self-identity.
Premiering exclusively on American Blues Scene is the second single, "I Still Love You," steeped in the hypnotic atmosphere of strings. One of the first songs Ammons ever wrote on the piano over 25 years ago, she never quite finished and then forgot about it. "Uncannily," she tells us, "the song found its way back into my psyche as I was playing the 'Lady Madonna' piano in Studio 2 while recording at Abbey Road in 2019. I was going through a rocky time in my marriage. The melody seemed to capture the exact heartbreak I was experiencing at the moment and I was finally able to finish the song."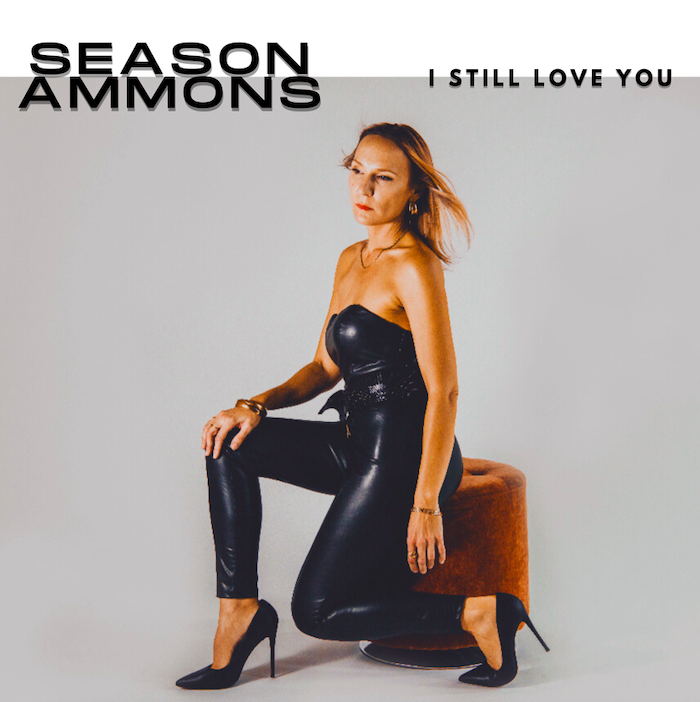 With its country accents, Motown-y soul, and rootsy blues enhanced by vivid '80s production flourishes, No Restraint is Ammons' most freewheeling and fun release to date, despite sometimes weighty subject matter conveyed with unblinking frankness. "Having no restraint has been my biggest asset and also my biggest downfall," she explained. "It all came together for me during the pandemic when it felt like I went through a full spectrum of a mental breakdown but also a breakthrough."
Texas born and bred, the self-taught Ammons began writing songs in her early teens under the influence of Top 40 hits and the alt-pop heyday of MTV. Relocating to Nashville right out of high school, she immersed herself in the songcraft capital of the world, laughingly calling her four years there "my school of hard knocks." Ammons emerged with serious songwriting chops while retaining a love for hook-laden hits of all genres and a singular voice that's drawn comparisons to Susan Tedeschi, Melissa Etheridge, and fellow Texan Patrice Pike.
After putting music on the backburner while raising a family, Ammons returned a decade ago to a much-changed music industry where a record deal was no longer required. She absorbed every aspect of being an indie artist and has made a living from music ever since.
Recorded at London's legendary Abbey Road Studios (The Beatles, Pink Floyd, Lady Gaga etc.), with her longtime producer David Percefull (Brandon Jenkins, Green Day), the deeply personal, orchestra-heavy Steel Hearts earned Ammons a Best Female Vocalist nomination at the Texas Music Awards, while her signature sonic diversity graced national Billboard Triple A, Roots R&B, Americana, and Texas Top 40 radio charts – sometimes simultaneously.
Returning to the comfortably familiar surrounds of Percefull's Yellow Dog Studios in rustic Wimberley, Texas to record No Restraint during a pandemic-enforced hiatus from her usual touring, Ammons was able to take her time – and some chances. With social distancing still in place, she and Percefull played almost every instrument themselves, augmented by bassist Glen Fukunaga (Shawn Colvin, Dixie Chicks), drummer JJ Johnson (Tedeschi Trucks, John Mayer, Gary Clark Jr.), and orchestration once again recorded at Abbey Road, right before the world shut down.
Ammons also handled all backing vocals herself, while fans used to her acoustic live performances might be surprised to hear more electric guitar more than ever before, plus non-traditional approaches to folk instrumentation, including playing a baritone-tuned banjo through a delay pedal. "We had no expectations and just wanted the songs to lead us," offered Ammons. "With lots of time to play in the studio, Dave and I just got creative and had fun."
The album will be accompanied by stripped-down, one-take acoustic videos for select songs, plus a resumption of the tireless touring Ammons was known for prior to the pandemic, when she played standing-room-only shows everywhere from London to Nashville. With a catalogue of over 100 original songs and a current repertoire exceeding three hours, every set – typically performed as an intimate trio with a bassist and drummer – is different.