If American roots music is defined by its ability to incorporate elements of country, blues and folk, few bands have roots that are wider or deeper than The Wood Brothers. For over fifteen years, the band consisting of brothers Oliver Wood (acoustic and electric guitars) and Chris Wood (upright bass), along with multi-instrumentalist Jano Rix, have released eight exceptional studio albums. Each one highlights the band's profound connection to the various musical genres that have enriched this country's musical landscape, while also revealing a willingness to allow other musical influences to grow their sound.
As evidenced by the funky soul shuffle of "Pilgrim," the R&B harmonies of "Worst Pain of All," the swelling horns of "Far from Alone," and the subtle Latin-percussive groove of "Line Those Pockets," their most recent album, Heart is the Hero, is no different.
Largely eschewing the technical crutch of computers, the band recorded the album in analog to 16-track tape. According to Oliver, this back-to-the-basics technique forced the band to "focus on the feeling of the performance." It clearly worked. Heart is the Hero is an honest and true album, targeting the heart with raw emotion that can be either joyfully uplifting or excruciatingly sorrowful.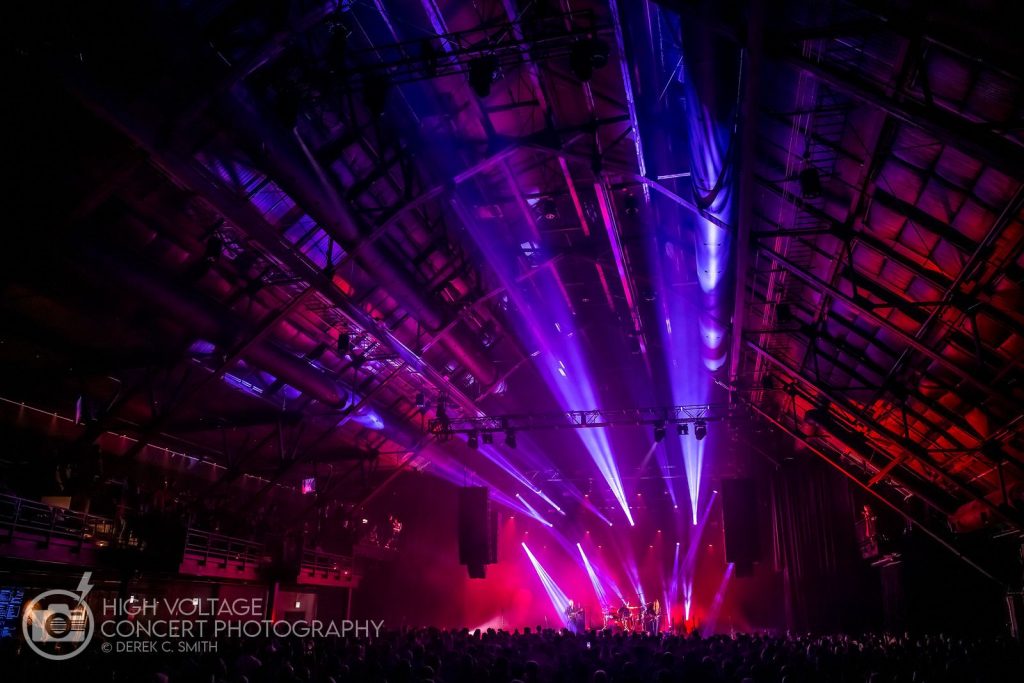 For instance, "Pilgrim" is the necessary reminder that while life moves fast, we don't always need to keep up. It's okay to slow down "to smell every flower on the path" and to "let the other fools pass." In turn, "Line Those Pockets" is a song that forces us to look inward so that we may see the world outside – a world where even the less fortunate are "just tryin' to be happy" too. Simply put, in a society that is so often defined by materialism, humility and grace can go a long way.
Three songs, however, are particularly powerful – especially for those who spend their entire lives feeling as if they have been orbiting relationships but never quite landing. Outsiders, but never members. Acknowledged, but never embraced. Accepted, but never loved. The Wood Brothers tackle these emotions perfectly in "Worst Pain of All" ("The worst pain of all is the pain no one can see/The worst pain of all only you know it's real"), "Far From Alone" ("You may be lonesome, but you're so far from alone") and "Someone for Everyone" ("They say there's someone for everyone/So what about me?/If there's someone for everyone/What happens to me?/I hope and pray for someone to love/Don't need much, but I need enough/There must be someone for everyone but me").
Importantly, though, while unavoidably sad, the songs are never unnecessarily discomfiting. They are songs that provide solace in knowing that even the most personal of feelings can still be shared and understood by others. Songs that wrap a metaphorical arm around our shoulders to remind us that we may be lonesome, but so far from alone. Lyrically, it is some of their best work to date.
The Wood Brothers are currently on tour in support of the album, and recently stopped in Chicago to perform at the Salt Shed. The show began with a slow burn – "Two Places" from their 2015 release Paradise and "Between the Beats" from Heart is the Hero – but by night's end was a raging inferno as the band was on absolute fire during such songs as ""Don't Think About My Death" from Kingdom in my Mind (2020), "Happiness Jones" from One Drop of Truth (2018) and "Snake Eyes" from Paradise. The added treat, which is not uncommon for the band, was the "Happiness Jones" interlude in which they covered "Express Yourself" by Charles Wright & The Watts 103rd Street Rhythm Band. Country, blues, folk, soul, funk, rock. The Wood Brothers can do it all.
They are also doing their part beyond the music as well, partnering with American Friends of Canadian Conservation so that $1 per ticket will support the Nature Trust of British Columbia in their efforts to conserve ecologically-rich wetlands and protect irreplaceable land from development. The U.S. Fish and Wildlife Service will match each $1 donated with an additional $2 so more endangered wetlands can be saved.
For more information on their latest release, or to catch them on their upcoming tour, head here.
Supporting The Wood Brothers on the current leg of the tour is Shovels & Rope, the husband and wife duo of Michael Trent and Cary Ann Hearst. Their blend of traditional folk, rock and roll, and country was a perfect complement to the evening, highlights of which included the foot-stompin' rockers "Domino" from their 2022 release Manticore, "Mississippi Nuthin'" from By Blood (2019), and "Invisible Man" from Little Seeds (2016). They also joined The Wood Brothers for a stellar rendition of Tom Petty's "Yer So Bad" later in the evening.
For more information on Shovels & Rope, including upcoming tour dates, head here.
All images: © Derek Smith / High Voltage Concert Photography for American Blues Scene