Devon Allman is teaming up with Donavon Frankenreiter, retired professional surfer and now singer/songwriter, to try and break a touring record. The world's record is 50 shows in 50 states in 50 days by three different artists: Frank Turner, George Thorogood, and The Melvins.
The duo of Allman and Frankenreiter will aim to accomplish the feat in 49 days, as well as release a six-song album named Rollers (produced by Luther Dickinson of the multiple Grammy-nominated North Mississippi All-Stars).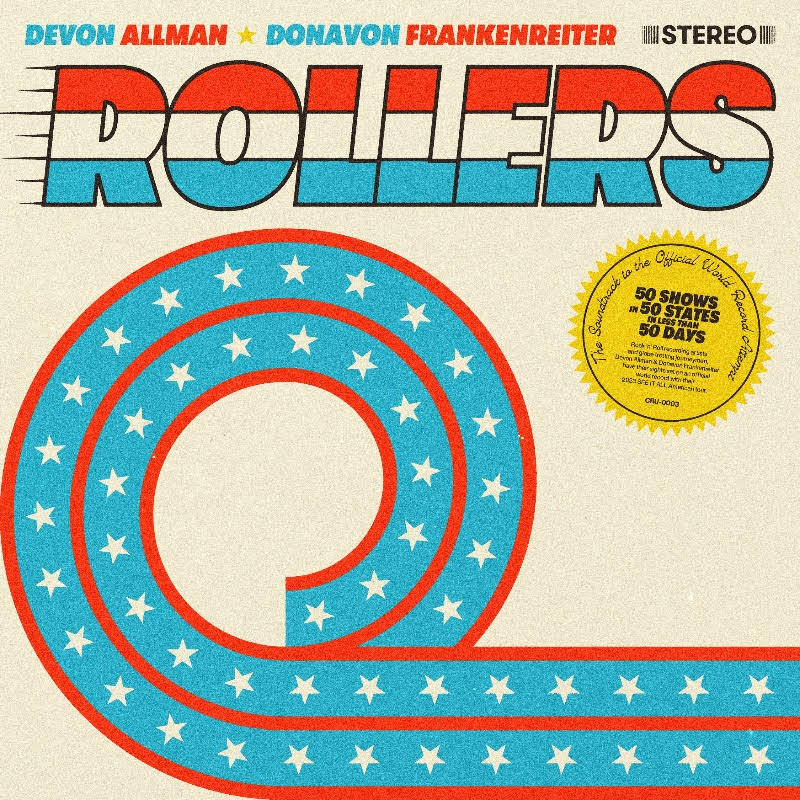 The album will be released on Friday June 23rd and the See It All Tour will start on August 5th with two shows that day, in Maryland and Pennsylvania. Devon and Donavon, who will perform a collaborative set including music from the new EP with a four-piece backing band, will be joined nightly by rotating support acts: Matt Andersen, JD Simo, Matt Costa, Davy Knowles, Mishka, Jackson Stokes, and Goodnight Texas. The tour ends on September 22nd in Redondo Beach, CA at the Beachlife Ranch Festival.
Rollers immediately showcases the two artists' talents with "Calling All You Riders," a free-spirited sound of traveling the unknown. "See It All" is another catchy tune about exploring the states, perhaps a glimpse into the not-too-distant future.
Nashville-based singer-songwriter Maggie Rose lends her talents on the album's third song, "We Belong." Dedicated to the tour, "Where Ya Gonna Run To" is about being on the road for 49 days and nights. "Electric Lady" and "Acapulco Gold" closes the album out, adding two more powerful jams.
If you can see a show on this world record-breaking tour, do it. It's going to be a special celebration of these two road warriors.
For tickets and show dates, or to pick up the new album, head here.