Songwriter Kieran Garvey formed his five-piece folk band No Sailor – Morgan Pinkstone (vocals, tambourine), John Hildenbrand (piano), Minnie Jordan (violin), Erik Kramer (upright bass), and Keaton Thandi (drums) – while living abroad in Europe, where he refined a collection of songs in small cafes and clubs before eventually bringing them home.
Later this year the band is releasing their debut album, Anchor Broken Free. Recorded over two years in three countries (Slovenia, Scotland, and America), the album was carefully crafted with Glasgow producer Paul Savage (Franz Ferdinand) and mastered by Brian Lucey (Arctic Monkeys) in Los Angeles.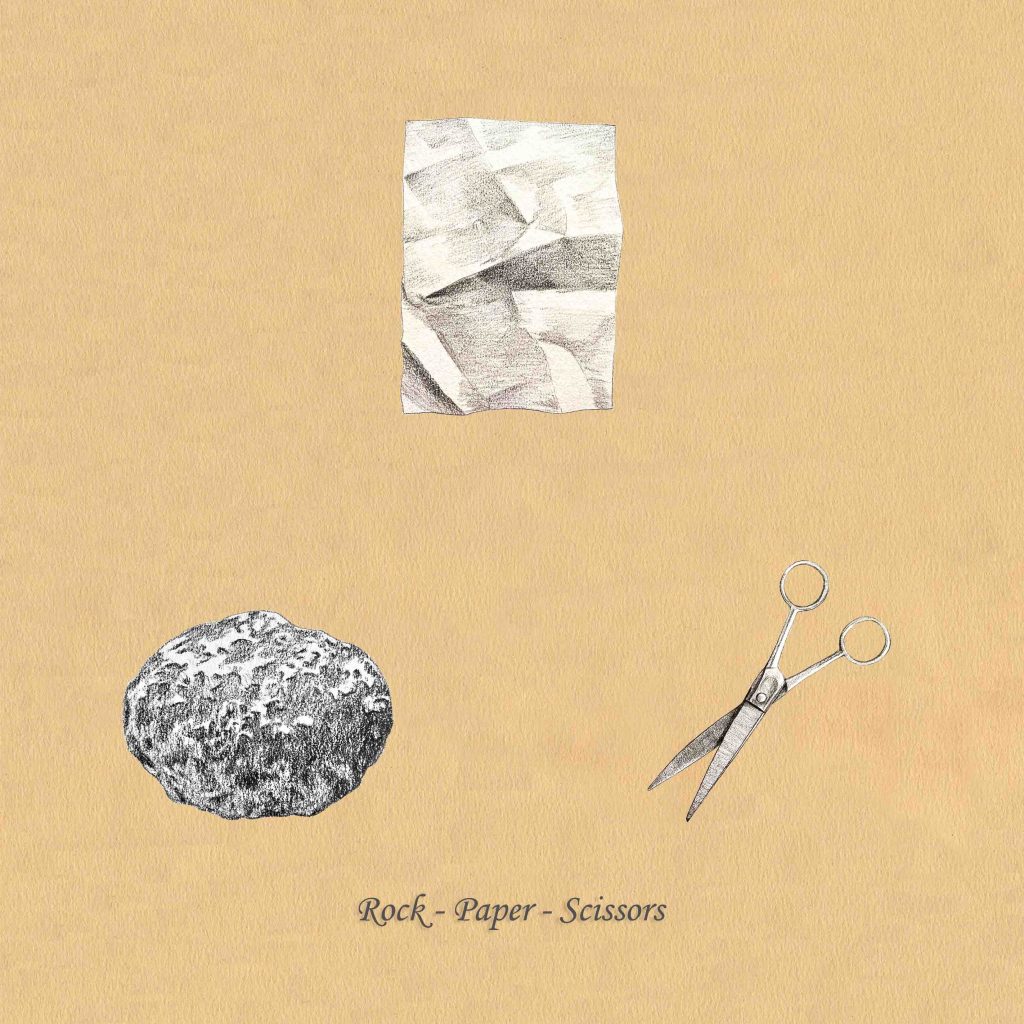 The music video for "Rock, Paper, Scissors," with its waltzlike violin parts alternating with jocular lyrics, follows two men fishing the same sea and powerless in their puerile pursuit; the song is inspired by one Saturday night at a friend's party when songwriter Garvey and another guy were "both clearly flirting with the same girl," he tells American Blues Scene.
Of the song and video, Garvey takes up the story: 
Davis Howley (Commonwealth Choir) plays "Wall St. Walter" and Jordan Caiola (Mo Lowda & the Humble, CAIOLA) plays "Western Willie," both of which are more like caricatures than stereotypical men. The video begins with each character talking amongst his respective "wolf pack": "Wall Street" in one corner vs "Indie Westerners" in the other.
The drama begins when they spy the same apple of their eye, played by singer-songwriter Mariah Del Rio. Like Marilyn Monroe on the silver screen, this woman stands apart from the crowd, glowing in Renaissance era clothing. The song ends karmically as the fools are outwitted and outpaced by a dashing redhead in a Renaissance dress, played by singer-songwriter Jane Carver. She beckons the bar-side femme fatale over and they waltz out together, while the boys are left to find camaraderie in a late-night sing along.
No Sailor chose Fergie's Irish Pub to shoot the video because the song's melodies have an Irish feel, which honors Garvey's heritage. Also, "because it's one of the coziest spots we know, and we've spent many a night there—on stage and off. It was just the setting we felt the song needed. So yeah, Fergie's Irish Pub was the perfect choice."
Caught up in the celebration of Garvey's birthday, the band last-minute needed a violin player for the video shoot that night. They decided director Kirby Sybert (singer-songwriter, Mo Lowda & the Humble) should play the role, so someone brought a violin on set so he could fake it.
"The hardest part of the shoot was trying to keep a straight face whenever Kirby would pick up the violin to mime along. We kept breaking out laughing and smiling as he moved about like a court jester. It's incredible how he managed to get all the shots done and join the band in the brief window of time we had to shoot at the bar."
No Sailor Upcoming Shows:

June 22nd West Lake Fish House Montauk, NY
June 24th Ortlieb's Philadelphia, PA
June 26th Stephen Talkhouse Amagansett, NY
August 5th Musikfest Town Square Stage Bethlehem, PA

Connect with No Sailor: Official | Instagram | Facebook | YouTube