Jimmie Bratcher's passion for raw-but-exacting electric guitar sounds began in the '60s, when he fell under the spell of Eric Clapton, his first six-string hero. As a kid Bratcher developed eclectic taste, culled from his large musical family, who would have sprawling jam sessions at frequent get-togethers in his native Kansas City. "I was the guy who owned both Hendrix's 'Axis: Bold As Love' and Johnny Cash's 'At Folsom Prison,'" he attests. 
Bratcher caught on to Albert King, B.B. King, and more blues greats, and developed as a player in a series of bands that never quite took off "due to a lack of professionalism and commitment, and substance abuse," he explains. As Bratcher began gaining a toehold as a musician in his early 20s, drugs and alcohol also had their grips on him. They drove the destruction of his and Sherri's first marriage. Nonetheless, he and Sherri reunited and when they decided to remarry, she took him to a small church where the preacher declared he would only perform the ceremony if Bratcher promised to put his faith in Jesus. Bratcher's calling to the ministry came on the heels of that experience, but that job required that Bratcher put his electric guitar aside for 20 years.
In 1997 Bratcher's son Jason got him a Fender Telecaster as a gift. Bratcher wrote an inspirational blues shuffle called 'Can't Get Over It' that's still part of his setlist. He began practicing again, but eschewed learning others' licks in favor of developing his own brand of bare-knuckled virtuosity that embraces a picking style employing both a plectrum and fingers, and developing guitar sounds that blend growling tones and clearly articulated notes. Three years later, as his collection of original tunes grew, he transitioned out of the pastoral ministry and began his current traveling ministry. He took his electric guitar on the road.
In 2001 Bratcher made his debut album, Honey In the Rock, which pairs the musical language of the blues with spiritual messages. "To this day I write in parables," Bratcher observes. "I tell stories, but behind the stories there are messages that I want people to connect with, and the sound of the blues is so true and comfortable for people that it helps make that connection." The transcendent qualities of the style were made clear to Bratcher in 2003, when a friend invited him to perform a concert of his electric-blues-based sanctified music at a church. "I thought my friend was crazy and that people would be upset, but they loved it," Bratcher recalls. Today prison, church and bar performances are regularly part of The Electric Rev.'s performing schedule.
Inspired by the knowledge that his music could speak to all kinds of audiences, Bratcher made up for lost time as a musician. He has recorded twelve albums and two live DVDs, touring a mix of churches, clubs, and prisons — alternately preaching and performing, which both require interchangeable audience-grabbing abilities.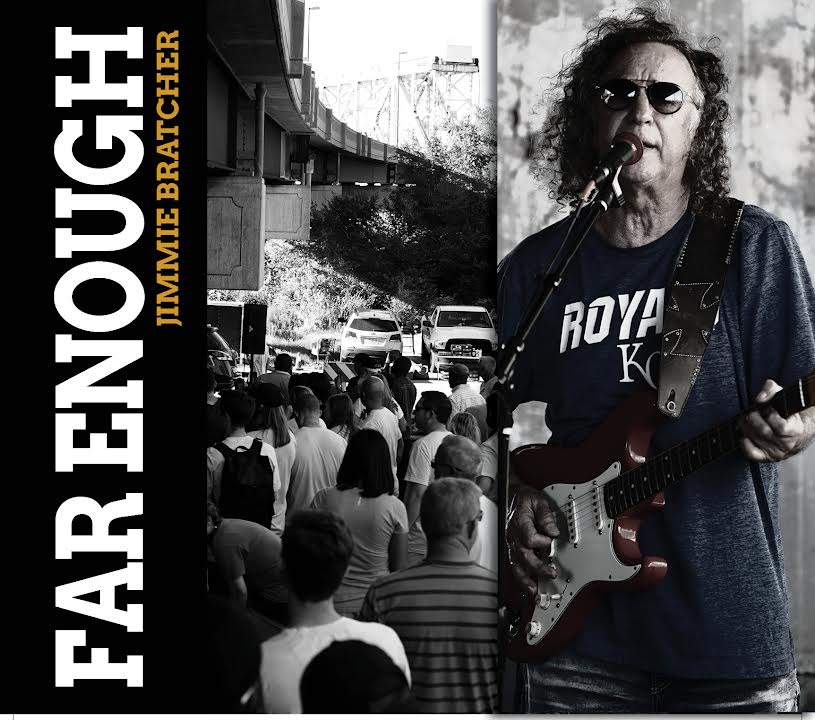 On his thirteenth album, Far Enough, Bratcher's desire was to circle back to his musical roots and work with some "familiar cats that I call family." This includes longtime friend Eric Stark, his band members, his songwriting/music producer grandson Zayne Truxal, and "many others who I will introduce later."
Premiering exclusively today is the video for "My Name is Sinner" from the new album. As Bratcher tries to outrun the demons that haunt and taunt, the chorus cries out in a crescendo. "My name is Sinner / I'm stuck down in this hole. I'm Sinner / I've got no place left to go."