Booker T. Jones, the legendary musician and maestro of soulful melodies, recently graced the stage of The State Theater in Kalamazoo, MI. for an unforgettable evening of musical enchantment presented by the Kalamazoo Public Library, Black Arts Council.
As the audience eagerly anticipated the iconic artist's performance, little did they know that they were about to embark on a captivating journey through time and genres, guided by the virtuosity of a true musical genius.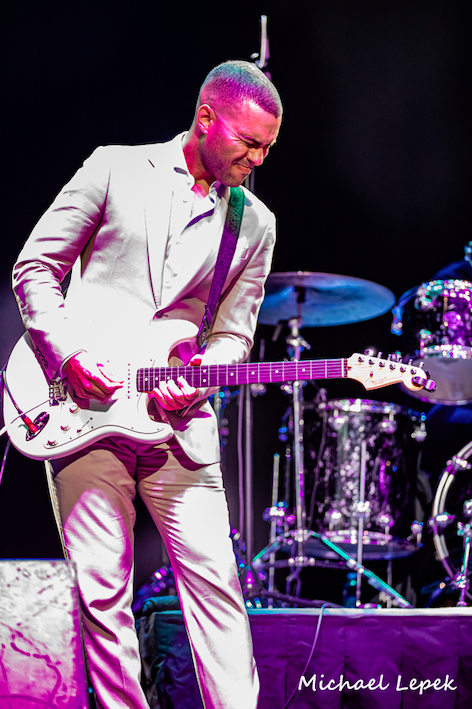 The performance began with Jones' son Ted on guitar leading the tight trio of Melvin Brannon Jr. a.k.a. M-Cat Spoony on bass, and Darian Gray on drums before welcoming his legendary father Booker T. Jones of Booker T. and the MG's.
Besides his early fame with the MG's, Jones was instrumental in writing and producing at Stax Records which included co-writing "Born Under a Bad Sign" made famous by Albert King and a highlight of the evening for this blues fan. It wasn't long before the band launched into a soul-stirring rendition of "Green Onions," Booker T. Jones' signature hit.
The familiar, hypnotic organ riffs instantly transported the ecstatic crowd back to the heyday of Stax Records, evoking a sense of nostalgia and joy. The music flowed effortlessly, with each note resonating with a timeless quality that showcased Booker T. Jones' unparalleled mastery of his instrument.
Throughout the evening, the legendary musician treated the audience to an eclectic mix of soul, funk, blues, and jazz, seamlessly transitioning between genres and instruments with a finesse that only comes from decades of experience. From the soulful ballad "Time Is Tight" to the funky grooves of "Melting Pot," each song was meticulously crafted and performed with an unwavering passion.
Moving out from behind the keys, Jones was featured on guitar for three songs including a tribute to Prince with a stirring rendition of "Purple Rain."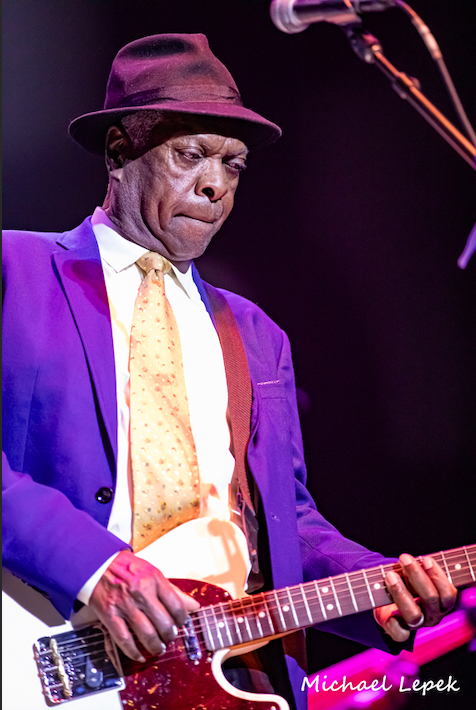 Jones' command of the stage was captivating, effortlessly engaging the audience with his warm personality and occasional anecdotes between songs. His deep connection with the music and his band members was evident, as they communicated through their instruments, creating an intimate atmosphere that enveloped The State Theater.
Booker T. Jones' concert was a masterclass in musical brilliance, reminding us why he remains an influential figure in the world of soul, blues, and R&B. His ability to effortlessly blend genres, his magnetic stage presence, and his unwavering passion for his craft were all on full display, leaving a lasting impression on both die-hard fans and newcomers alike.
Images: © Michael Lepek for American Blues Scene