There's always something about the final Sunday at the Chicago Blues Festival. It means that the 4-day run of fellowship with like-minded friends and bingeing on a big-time lineup is coming to an end. Sure, there are plenty of other musical happenings on the summer schedule in the Chicago area, but Blues Fest is the big daddy of them all. Plus, it's a FREE festival featuring a beautiful backdrop by way of the incredible Windy City skyline.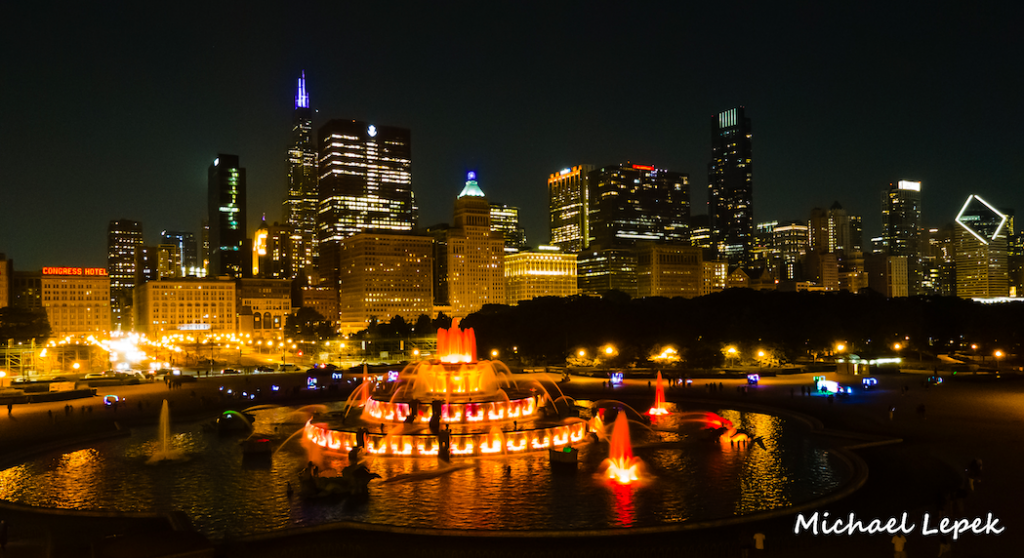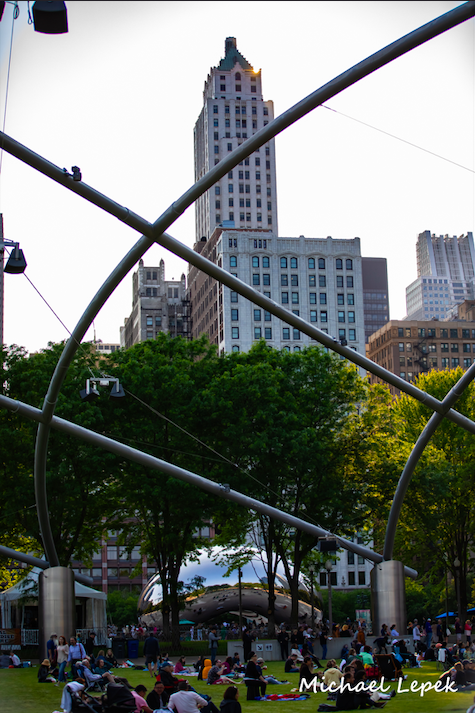 While Sundays are somewhat bittersweet, the 2023 edition gave blues fans more to look forward to in 2024. It was good to see that the "powers that be" tweaking the festival layout at Millennium Park a bit and booking more than 250 top-notch acts to play on the three stages. It was also heartening to witness proclamations from the city of Chicago for deserving artists, promoter Barry Dolins and the Delmark record label.
Even though Sunday's weather left a little something to be desired, there were so many bright spots on a rather cold and gray Chicago day. The Rosa's Tent served as a perfect shelter from the less-than-stellar weather as it boasted many impressive artists. After Ivy Ford had wowed the crowd, it was announced that she would be signing with the newly formed Rosa's Record label, so that's certainly good news for both the up-and-coming "Blues Kitten" and her many fans.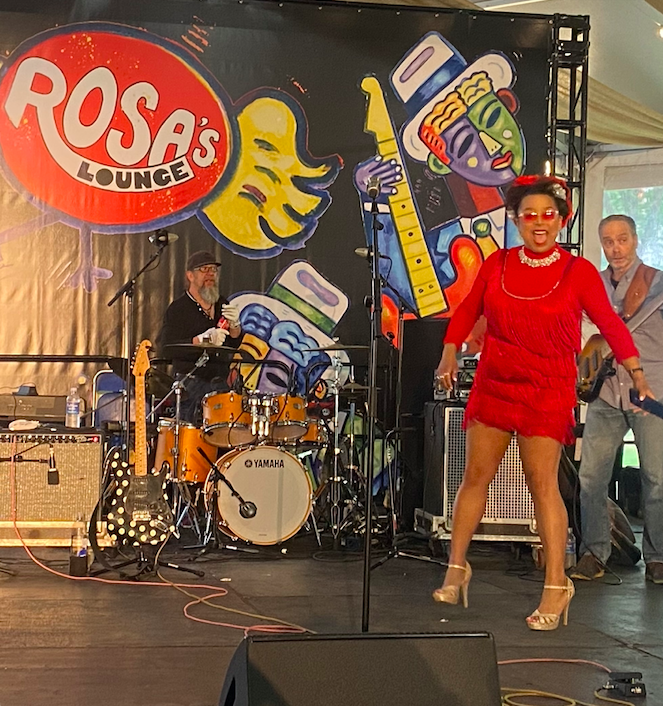 Following Ford in the Rosa's Tent were the Bear Williams Band, Gerald McClendon, Melvin Taylor, and Morry Sochat and the Special 20s. As the great music played throughout the day, visitors to the Rosa's Tent also had the opportunity to learn about the many locally based blues initiatives and non-profit organizations including the Muddy Waters Mojo Museum, Little Walter Foundation, Windy City Blues Society, Chicago Blues Revival and Blues Camp.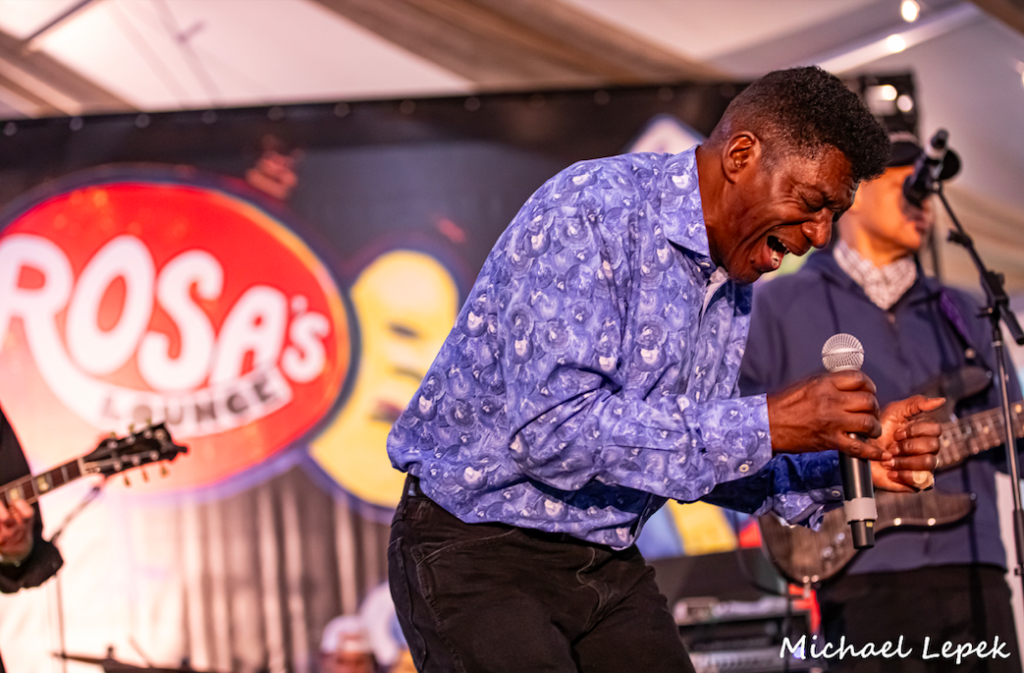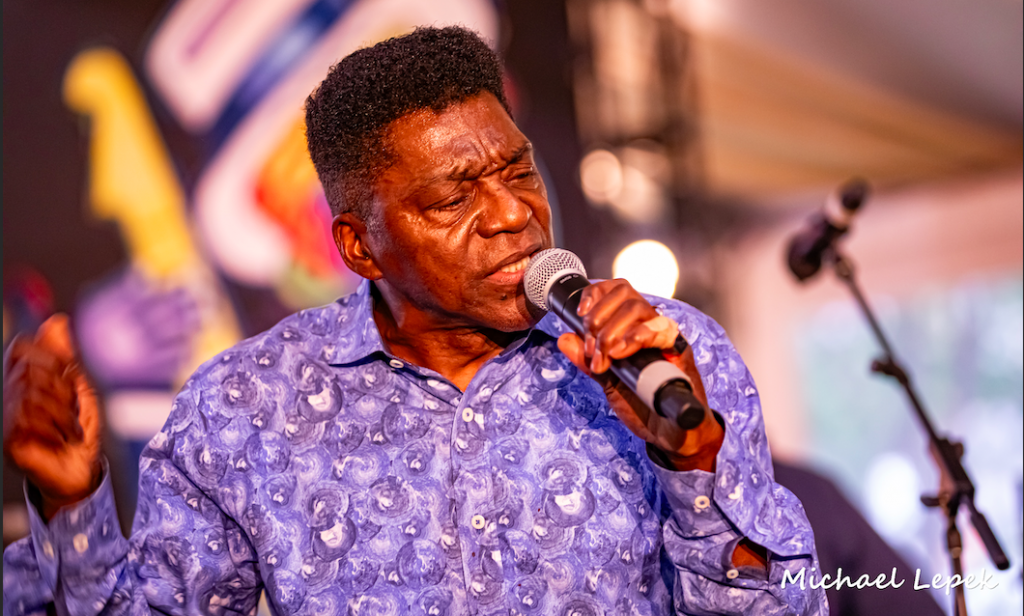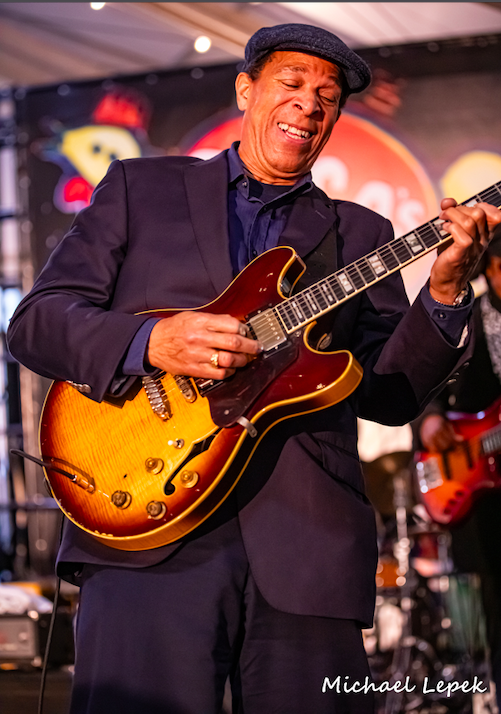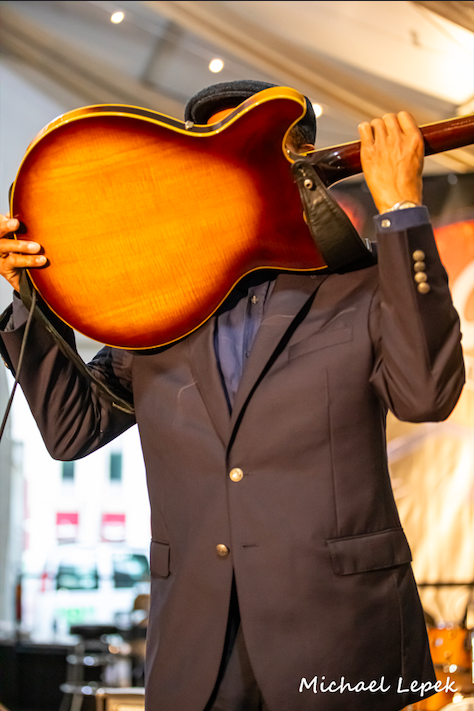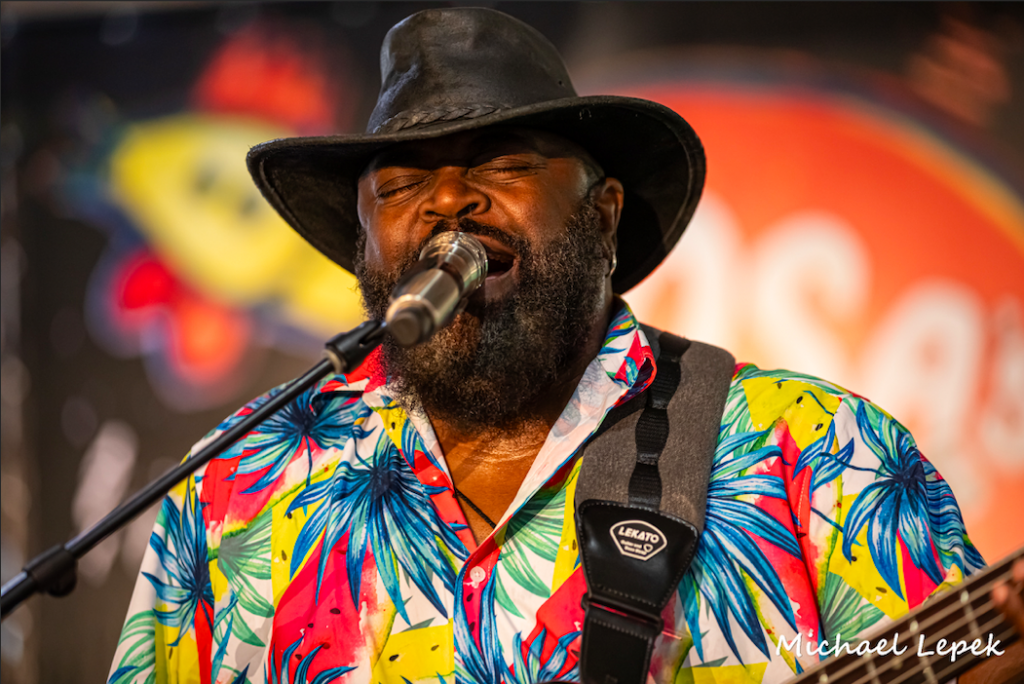 Of course, the action wasn't limited to Rosa's Tent. The Mississippi Stage boasted a full slate of great blues, too. It started with a hot set by Hill Country blues player Duwayne Burnside before moving on to the always-entertaining Terry "Harmonica Bean" followed by the ever-so-smooth Zac Harmon and soul blues sensation O.B. Buchana.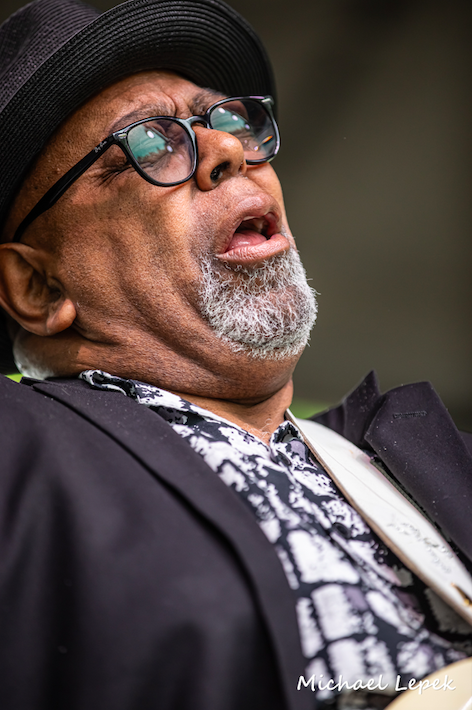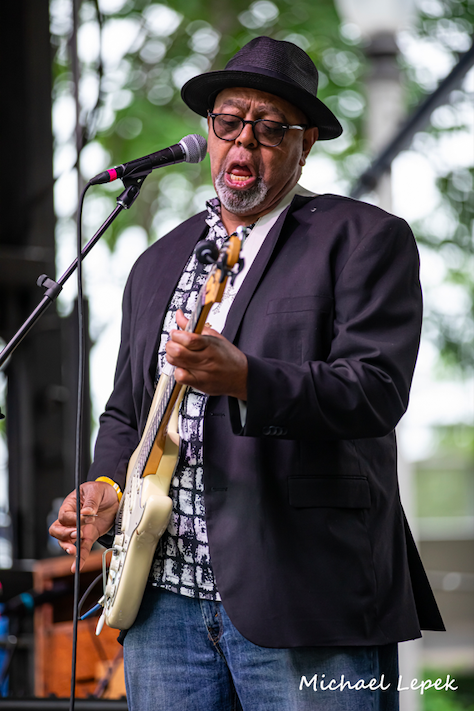 Meanwhile, many people were already jockeying for position in the Pritzker Pavilion, hoping to score a prime seat to see Los Lobos close out the weekend. In true Chicago fashion, they came ready to call "dibs" on their choice spots.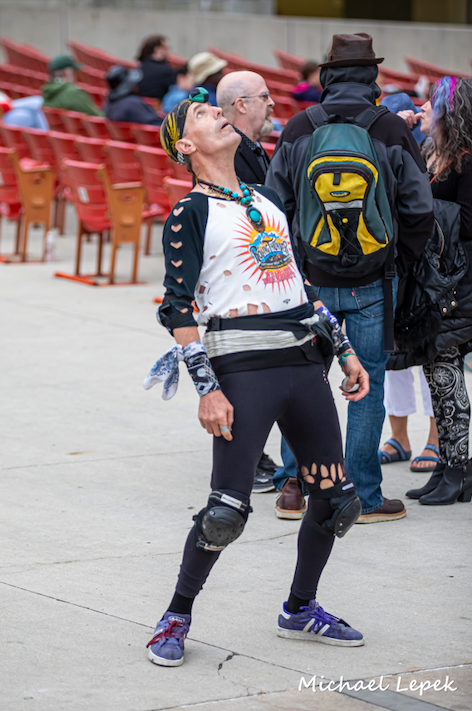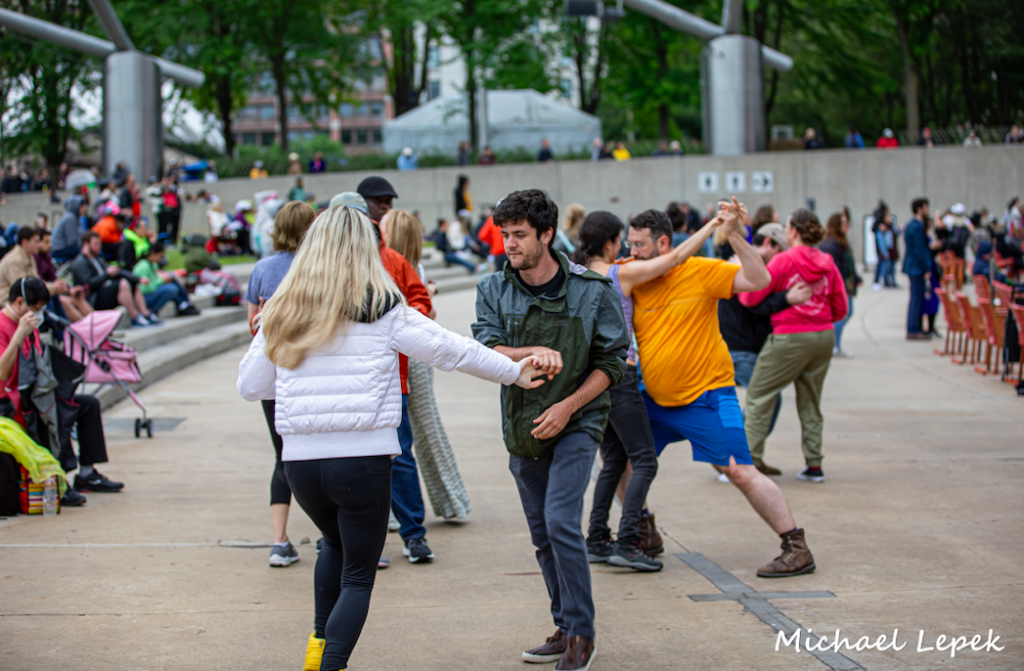 For those pavillion early birds, the great music came early and often with the Anthony Paule Soul Band Orchestra coming on at 2:30. Paule and his band were joined by a procession of talented vocalists including Omega Rae, Larry Batiste, Nona Brown, and Terri Odabi who were more than up to the task of matching this versatile crew's musical stylings note for note.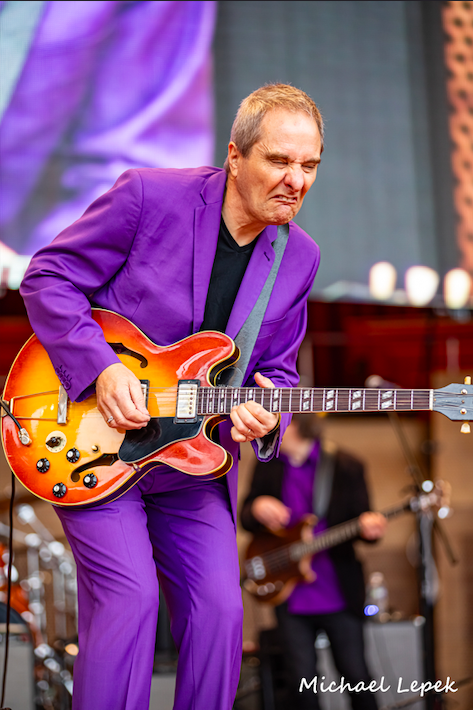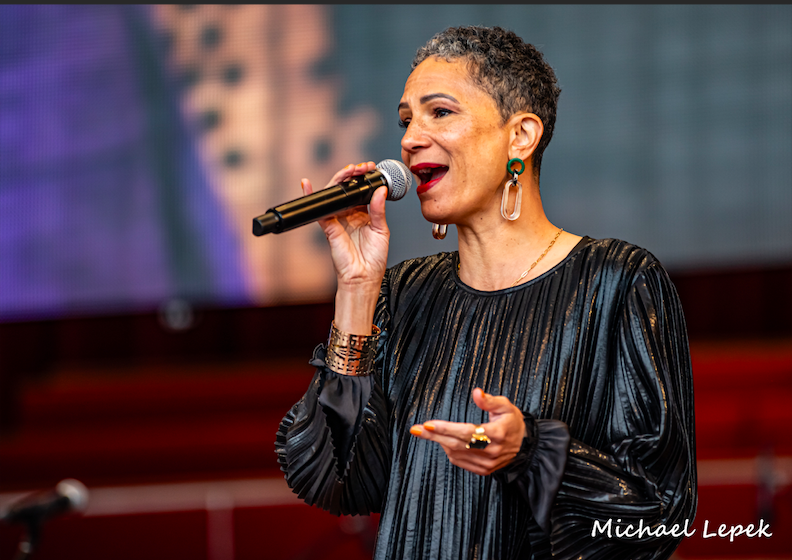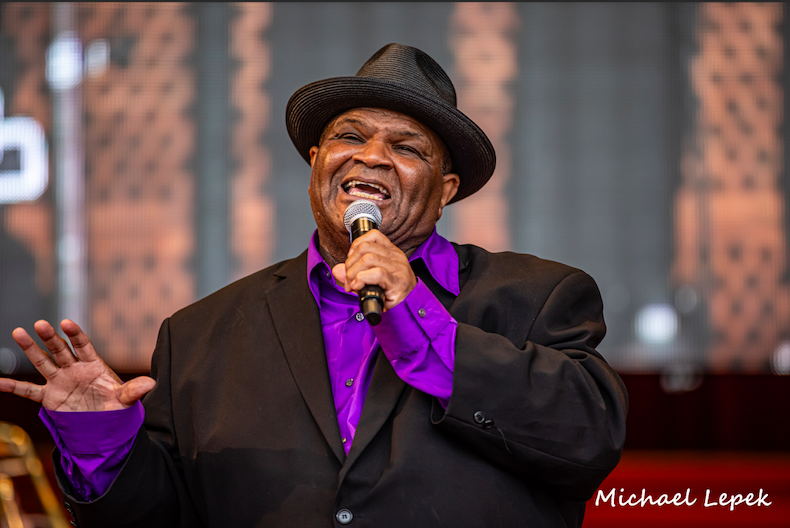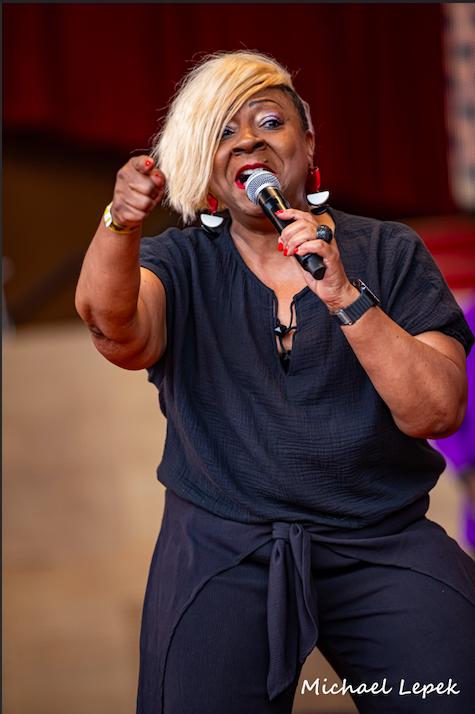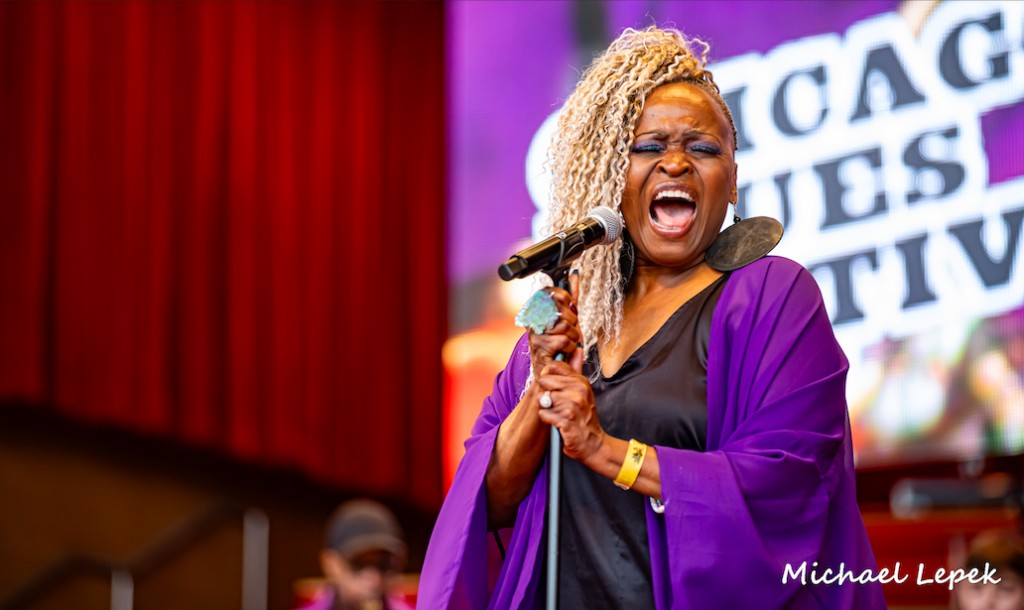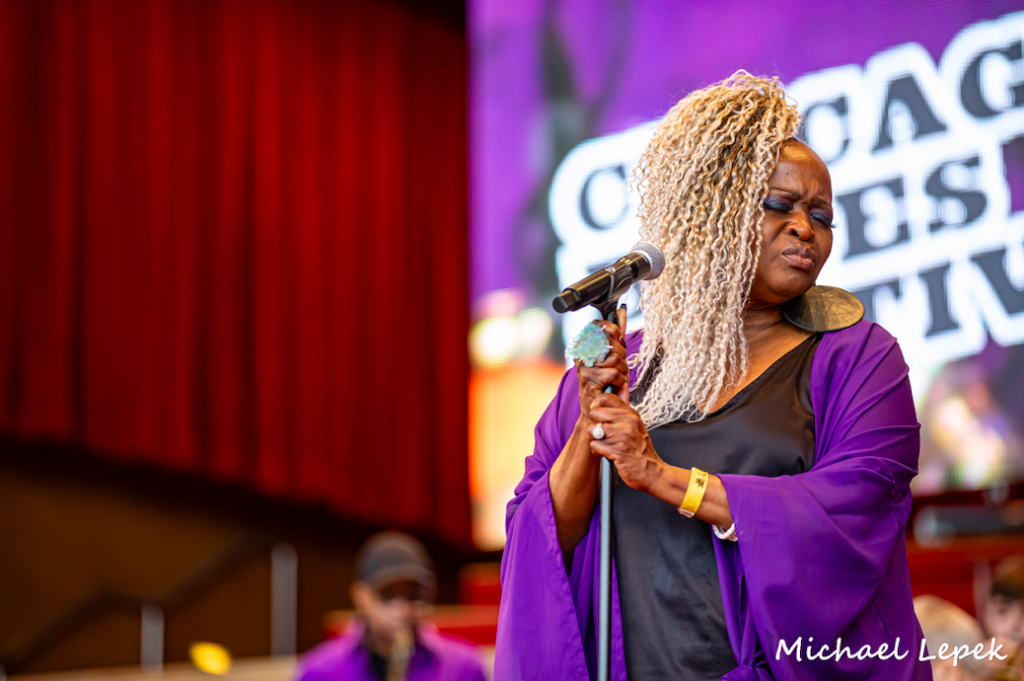 Next up was Stephen Hull who came down to Chi-Town from Racine, Wisconsin. Born in 1999, Hull played with a fervor that was wise beyond his years. Hull and his band, the Stephen Hull Experience are Rosa's Lounge regulars but following his great turn on the Pritzker Stage, it's safe to say that Hull has expanded his fan base.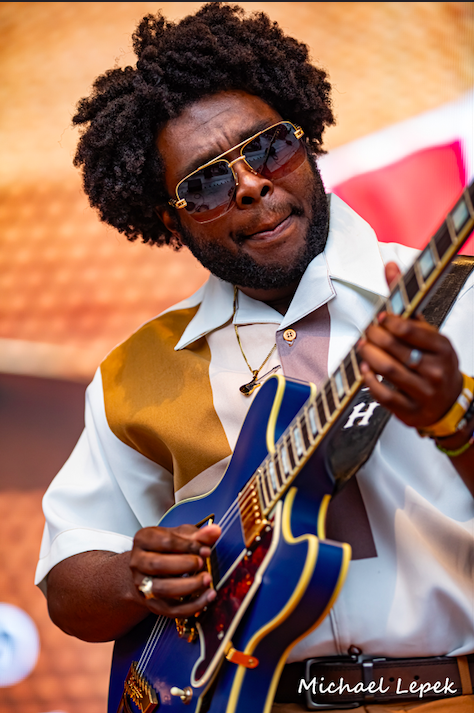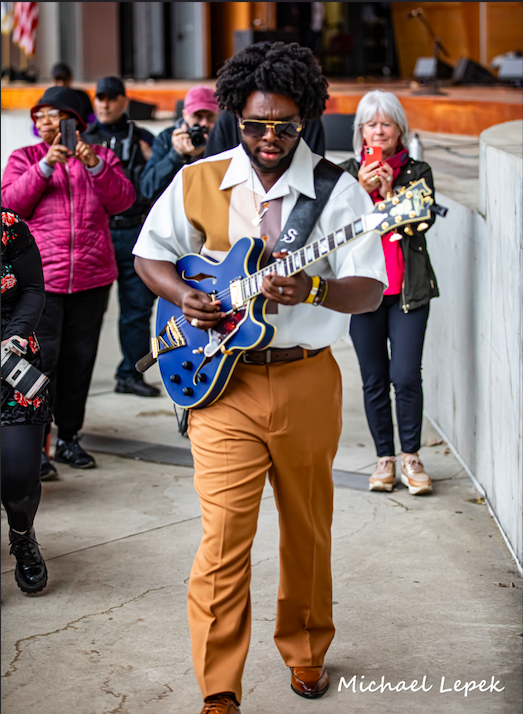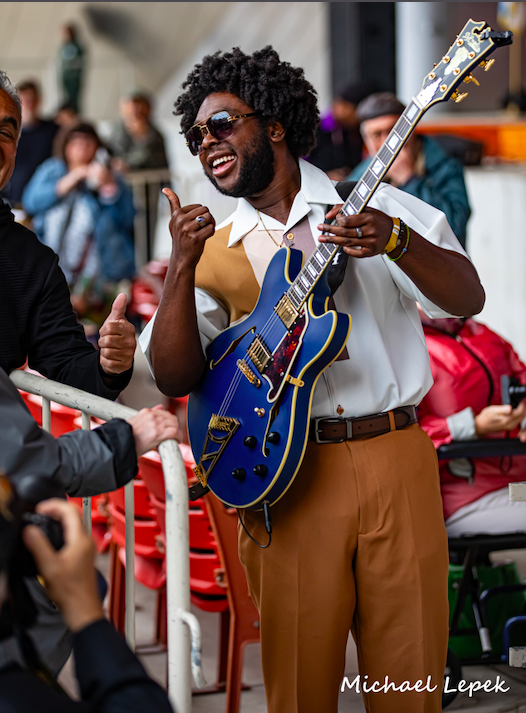 Drummer/vocalist Sheryl Youngblood followed Hull as she continued her great run of 2023 Blues Festival wins. During the four-day weekend, Youngblood played in the Rosa's Tent, was part of the Women in Blues showcase, came on to sing "Car Wash" with Demetria Taylor and now was a headliner on the Pritzker Pavilion.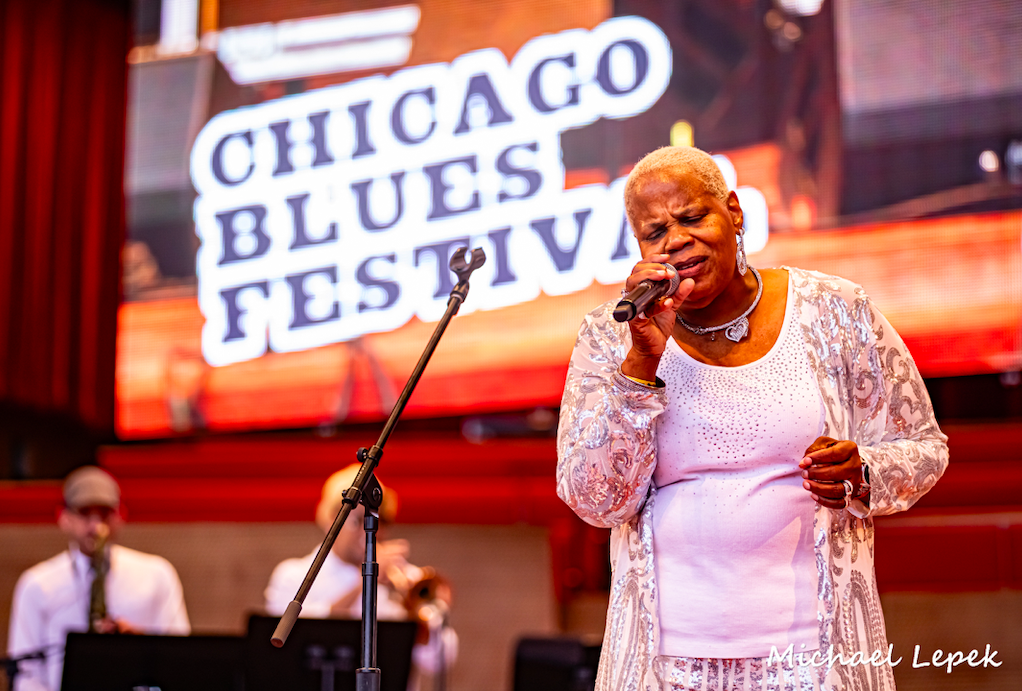 As she sang, danced, and sashayed around the big stage, Youngblood was totally in the zone and brought it home. She also brought on artists like Hull and Billy Branch during her lively set.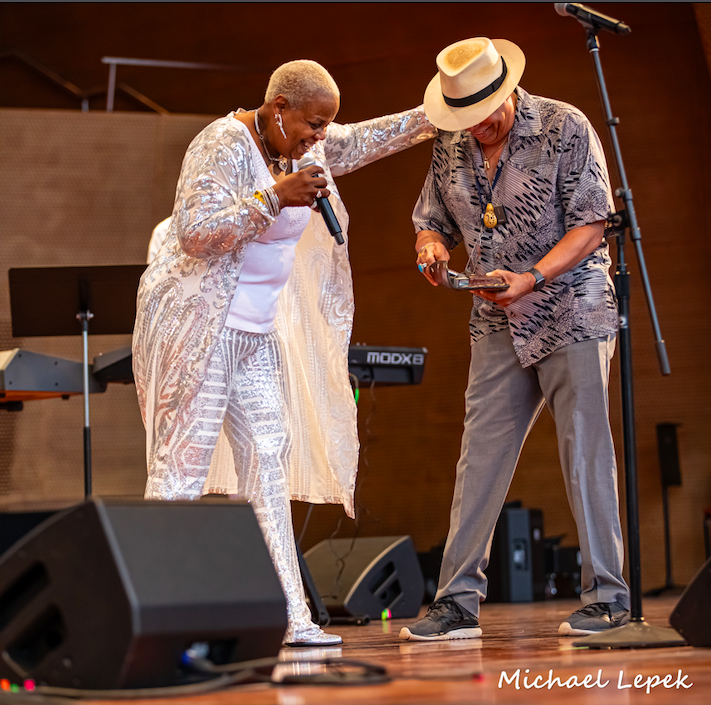 Like Youngblood, the exuberant Lil Ed Williams kept busy during Blues Fest. He was part of Rosa's Lounge "jam session" on Saturday before he stepped on to the Pritzker Stage with his "Blues Imperials" in tow. His turn on stage also featured a cameo from Williams' "buddy" Billy Branch. As per usual, these local favorites put on a lively set that had the crowd locked and loaded for Los Lobos.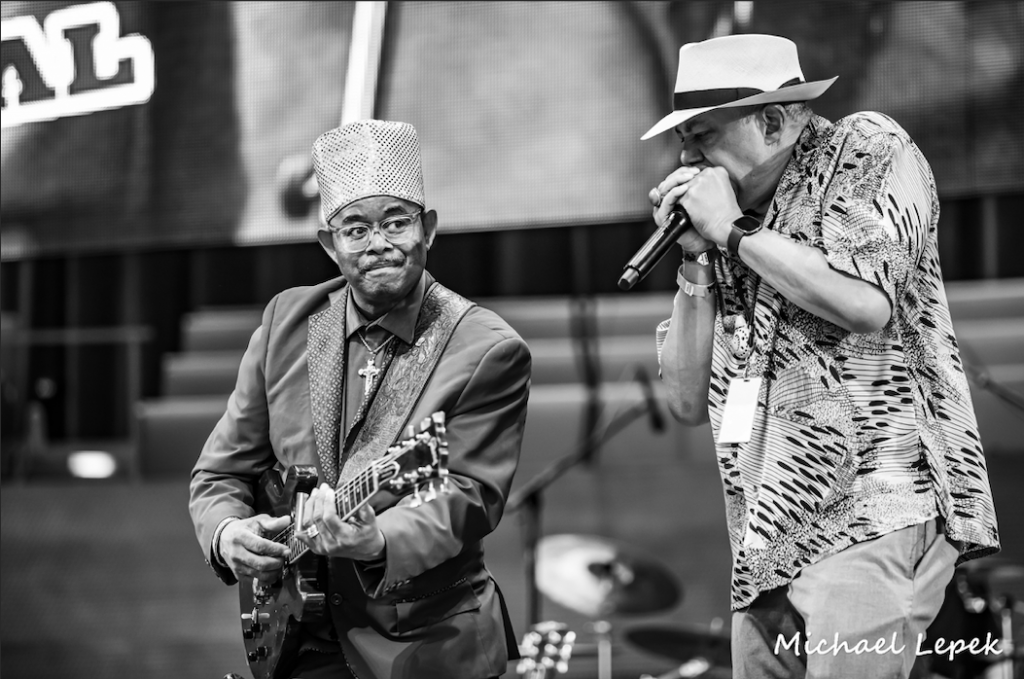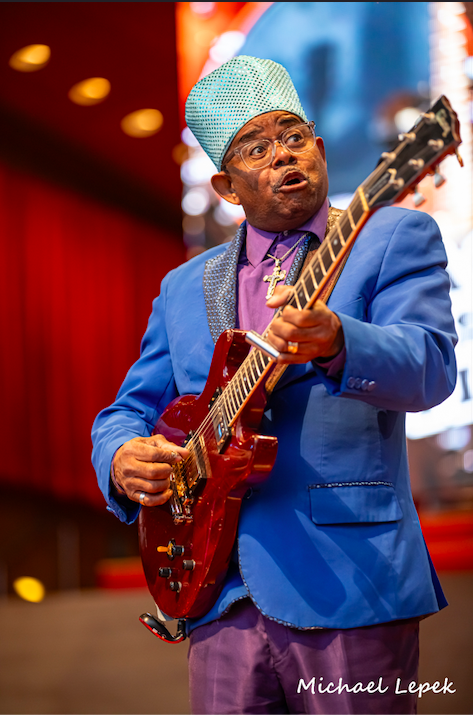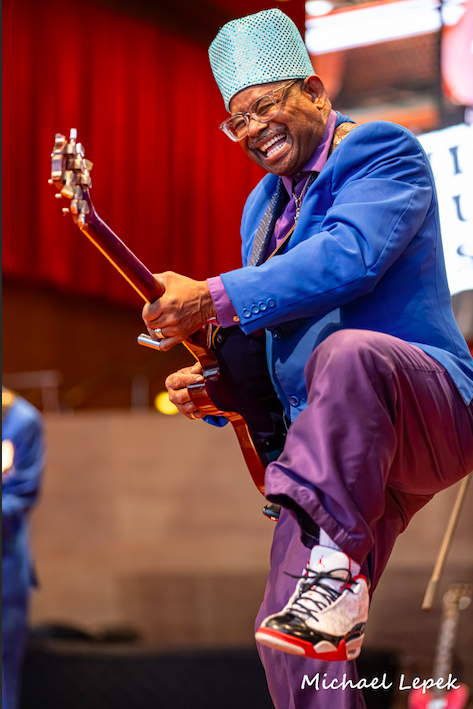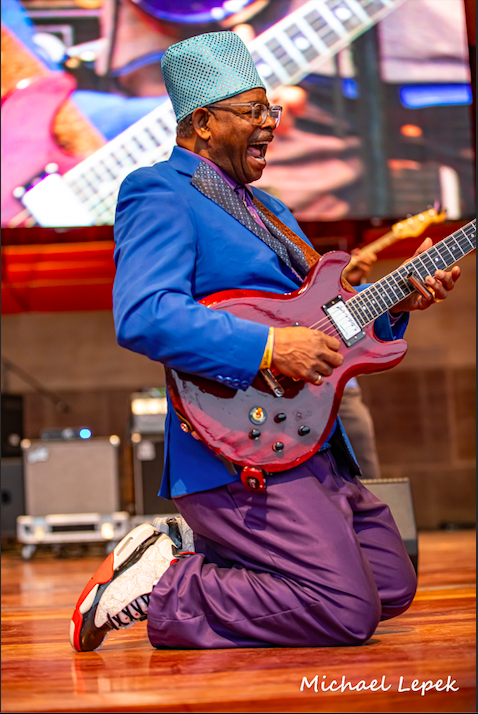 2023 marks a half-century since Los Lobos came together at Garfield High School in East Los Angeles, California. Although they hail from the west coast and play a mélange of musical styles, this tight-knit band shares many similarities with Chicago and its rich blues tradition.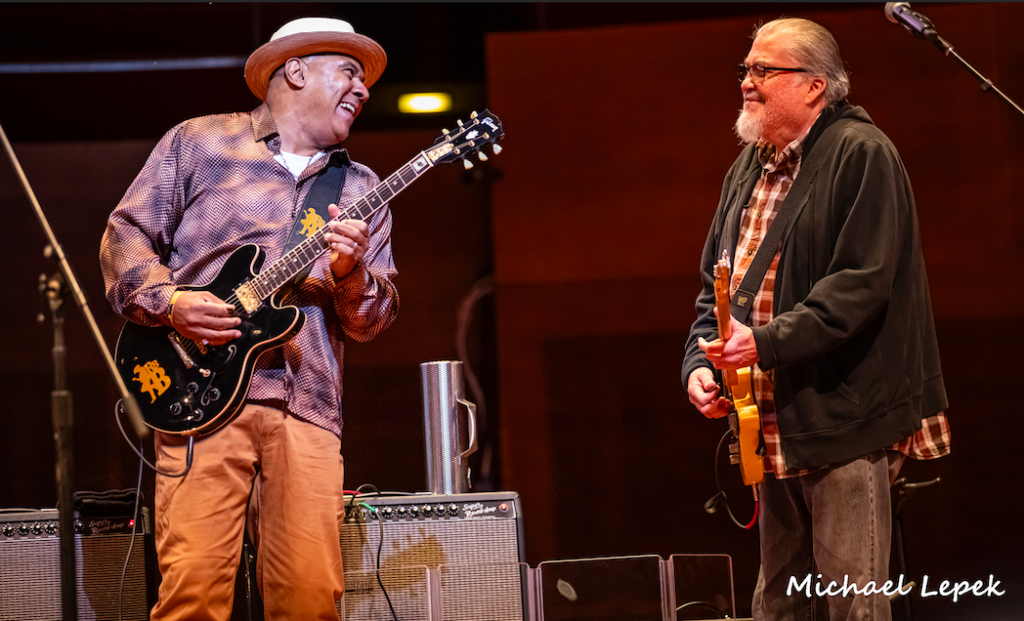 Their set ran the gamut from bluesy dance music and traditional Mexican tunes to crowd favorites like "Down on the Riverbed," "Don't Worry Baby," "Shakin' Shakin' Shakes" and "Evangeline." They dedicated "Chains of Love" to Lin Brehmer as they gave the late WXRT DJ posthumous props for playing their music in the Chicago market.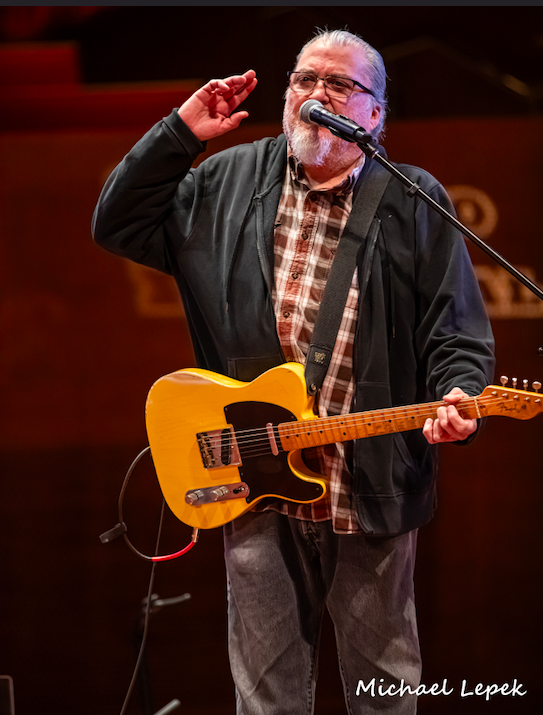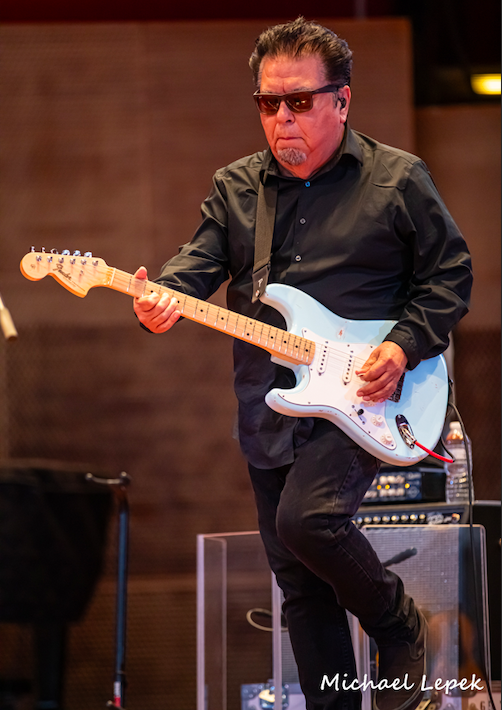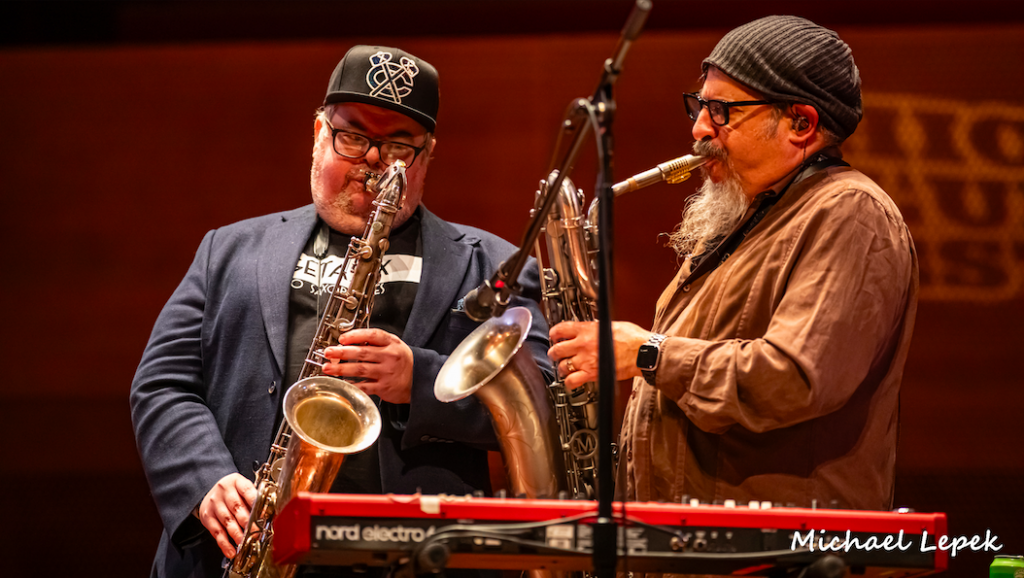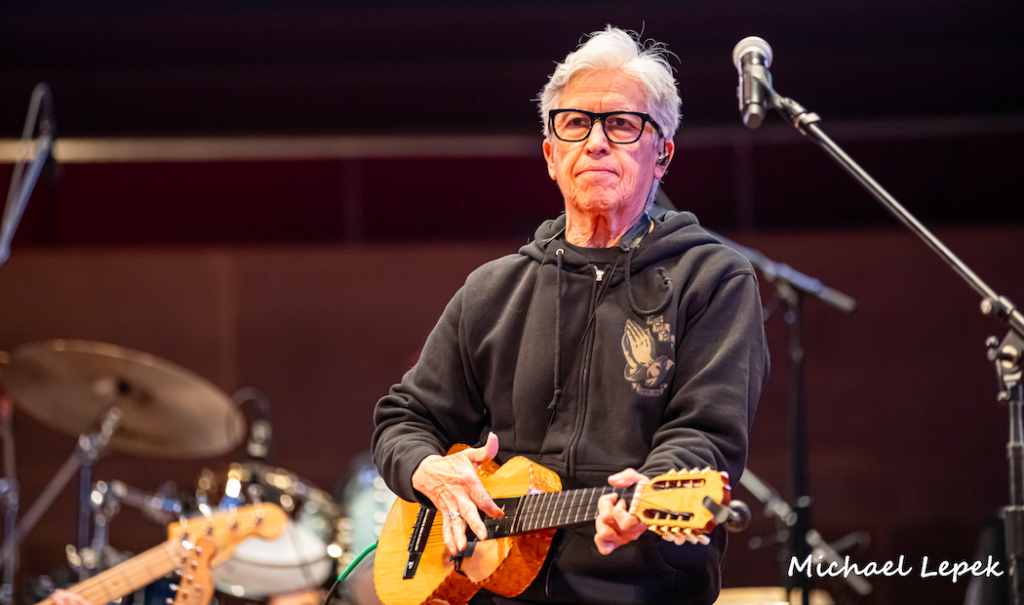 But the band wasn't done giving the nod to Chicagoans as "special friend" Ronnie Baker Brooks came on to lead Los Lobos in a classic blues number by way of BB King's "Gambler's Blues."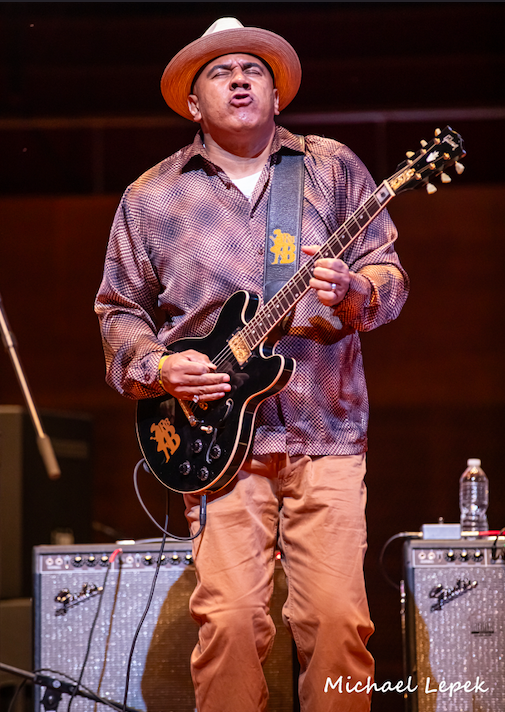 The run of musical luck continued when Billy Branch joined Brooks and Los Lobos for a great rendition of "300 Pounds of Joy." And it truly was a joy to witness the Chicago bluesmen and the Los Angeles icons merge their musical styles together for a heavenly grand finale that served as a wonderful wrap-up to the 2023 Chicago Blues Festival.