Chicago may not be known for country music, but over the course of four days each year the city is awash in a sea of cowboy hats and boots as thousands of enthusiastic fans flock to the city's Near West Side for the annual Windy City Smokeout. Celebrating its 10th year, this year's festival (held on July 13th through 16th) was no different as the fans came out in style to support their favorite artists.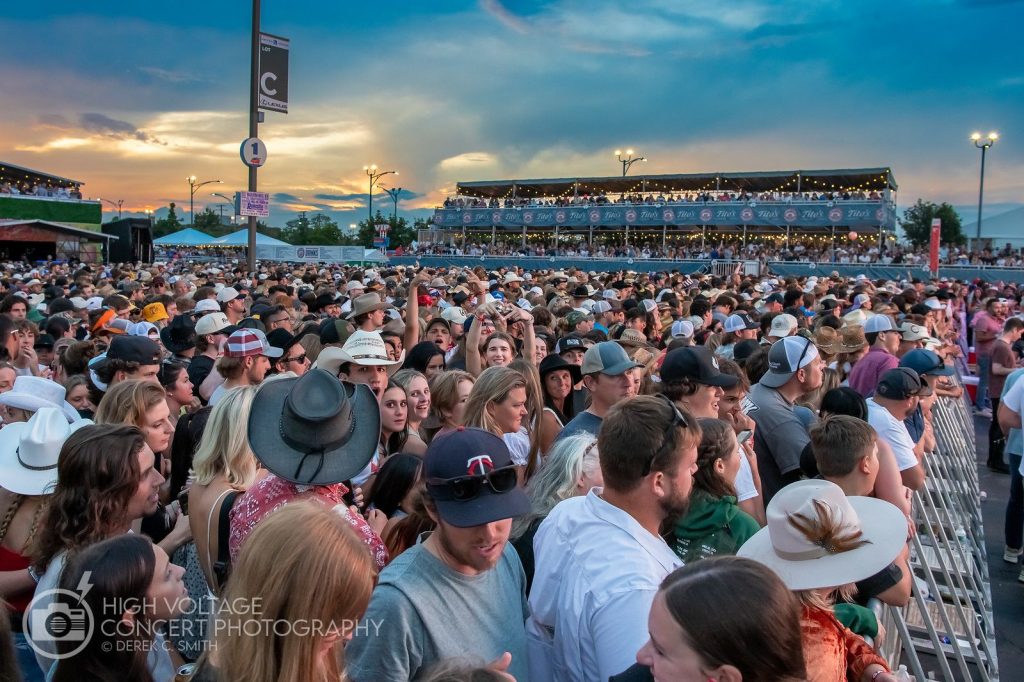 The festival grounds featured a main stage that fittingly faced into the western sky and overlooked the throng of fans who packed the viewing area each day. Further on, beyond the crowd, fans could grab some cocktails from Tito's, some margaritas from Casamigos and Dos Hombres, or one of any number of craft beer selections as they made their way to the opposite end of the grounds.
Once there, they were met with the rich, languid and sweet aromas that wafted from each of the over 20 BBQ pitmasters who commanded the area. With so many outstanding options, it was an almost impossible dilemma for any fan to choose.
Back to the stage, Zach Bryan's friend and bandmate, J.R. Carroll, kicked off the festivities on Day 1 with a setlist of tender and heartfelt songs that deserve a further listen. In particular, his latest EPs, Raging in the Dark (2022) and OurVinyl Sessions (2023), are beautifully crafted collections of songs that will leave any fan clamoring for his full-length debut.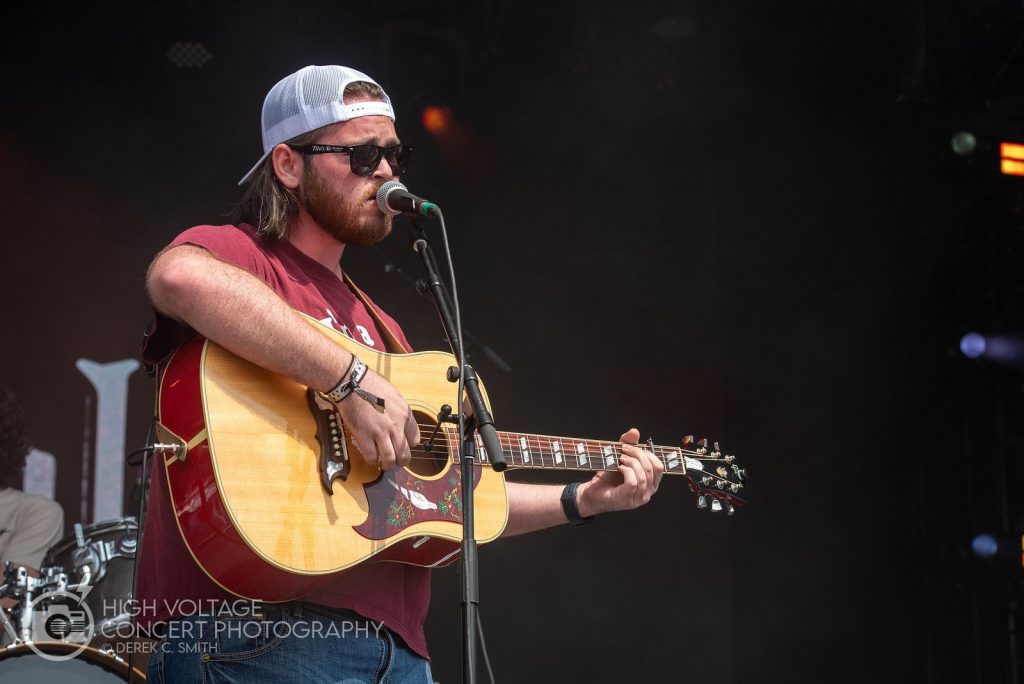 North Carolina's American Aquarium took the stage next – and proceeded to tear it up from the get-go with ferocious versions of "Casualties" and "Saint Mary's" from 2012's Burn.Flicker.Die (2012), before slowing it down a bit with "The Long Haul" from 2020's Lamentations. The rest of the set included songs from 2009's Dances for the Lonely ("I Hope He Breaks Your Heart"); 2015's Wolves ("Wolves," "Wichita Falls" and "Losing Side of Twenty-Five"); and 2022's Chicamacomico ("All I Needed"), as well as additional songs from Lamentations ("Before The Dogwood Blooms," "Starts with You" and "The Luckier You Get") and Burn.Flicker.Die ("Burn.Flicker.Die" and "Lonely Ain't Easy"). The excitement from the band's set was palpable and certainly earned them more than a few new fans.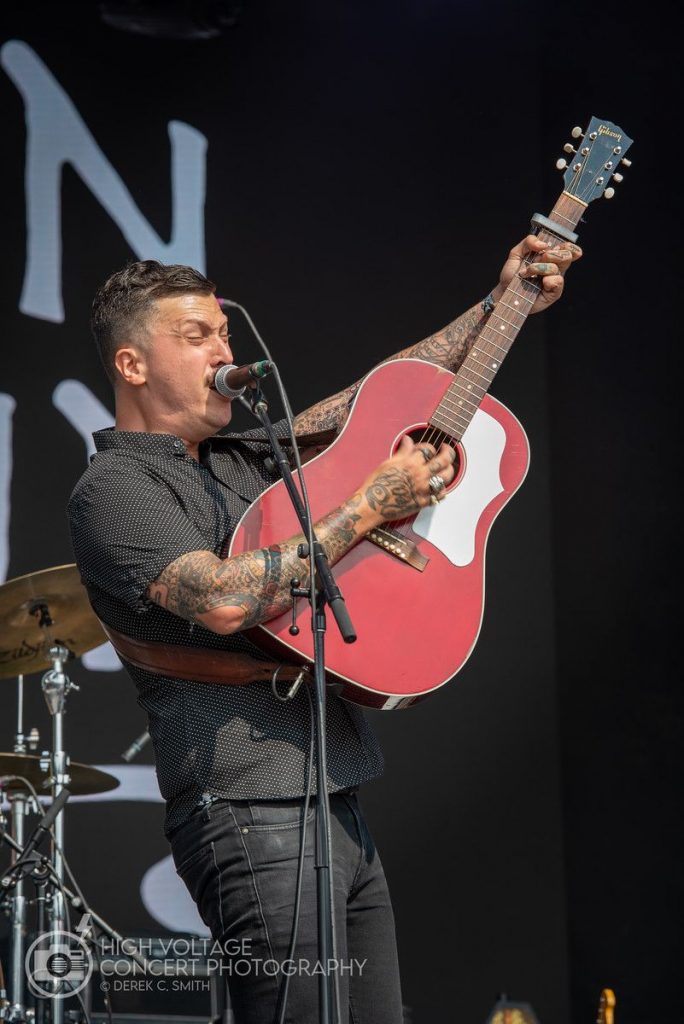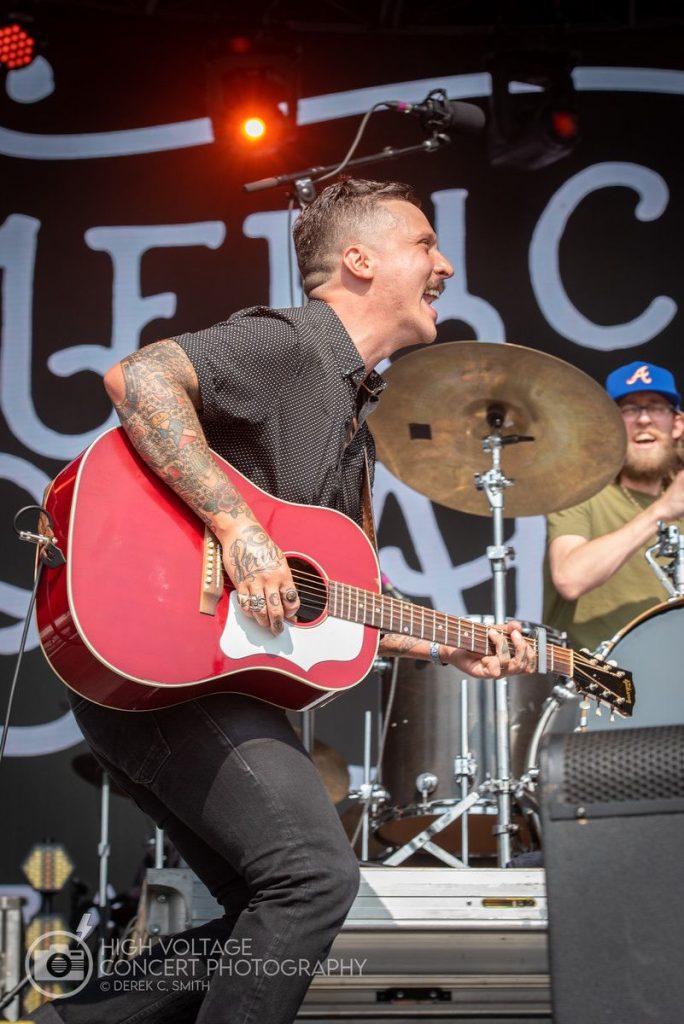 The third artist to take the stage on Day 1 was one of country music's hottest young artists, Bailey Zimmerman. As if shot from a cannon – and to the frenzied cries of his fans – he leapt onto the stage which extended into the audience. When joined by his bassist and guitarist at the edge of that stage, you'd be forgiven for believing that a rock show had broken out, particularly when Zimmerman launched into his biggest hits: "Religiously" and the multi-platinum hits "Rock and A Hard Place" and "Fall in Love."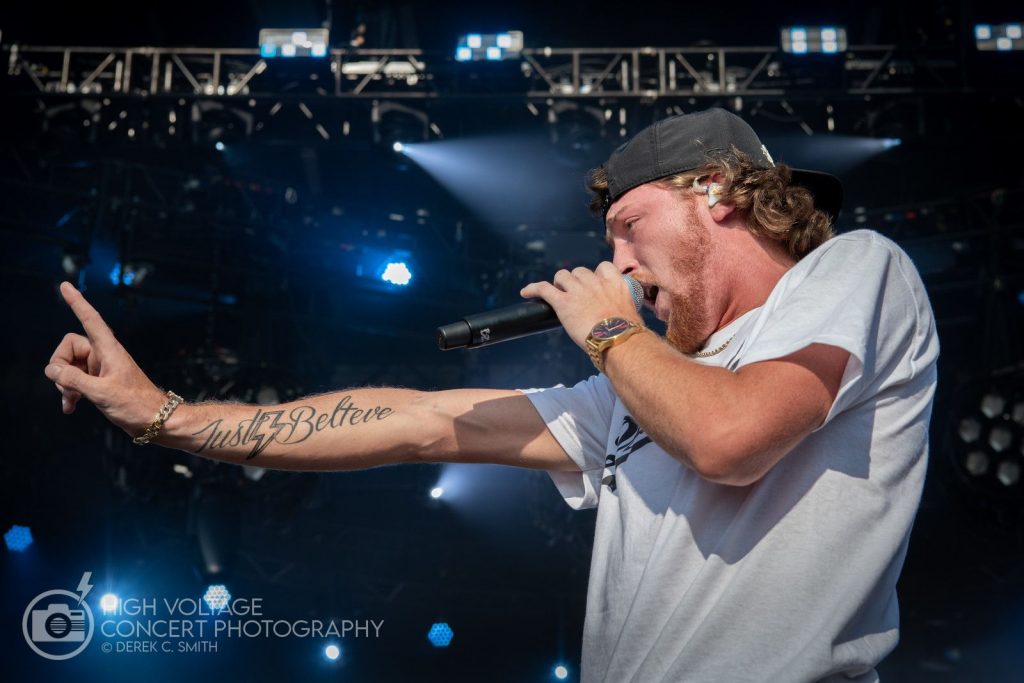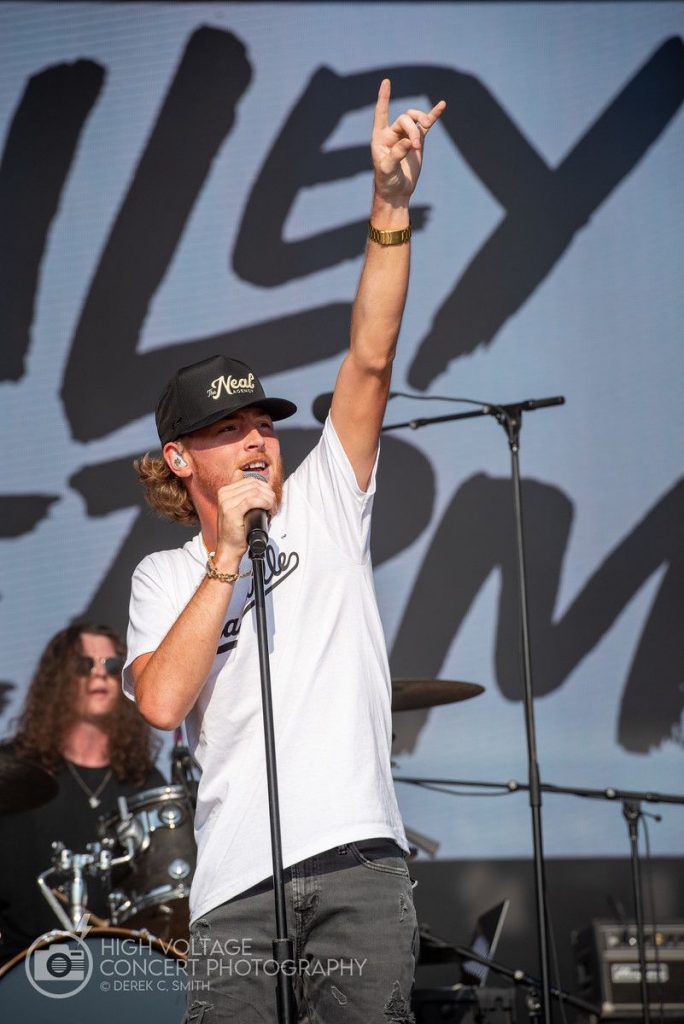 The Randy Rogers Band kept the party going on Day 1, pulling from a large catalogue of songs spanning 20 years and nine studio albums, including their latest album, Homecoming. Although understandably lacking the youthful exuberance of Zimmerman, the band played a fun and spirited set, particularly when Brady Black (fiddle) and Geoffrey Hill (guitar) traversed the thrust stage to engage the audience with some tasty guitar and fiddle licks.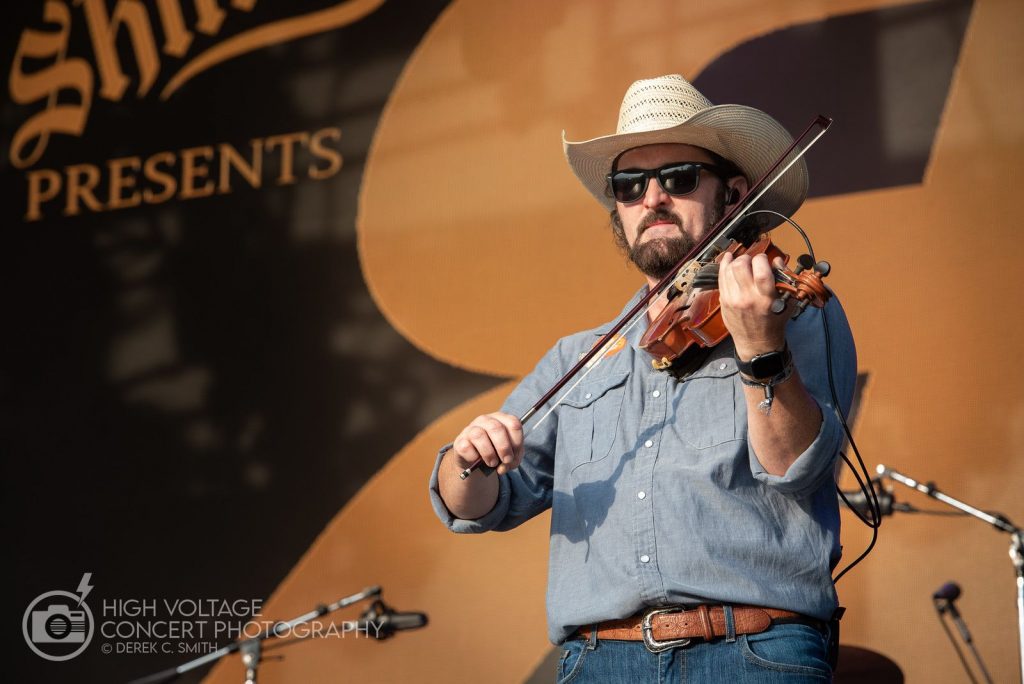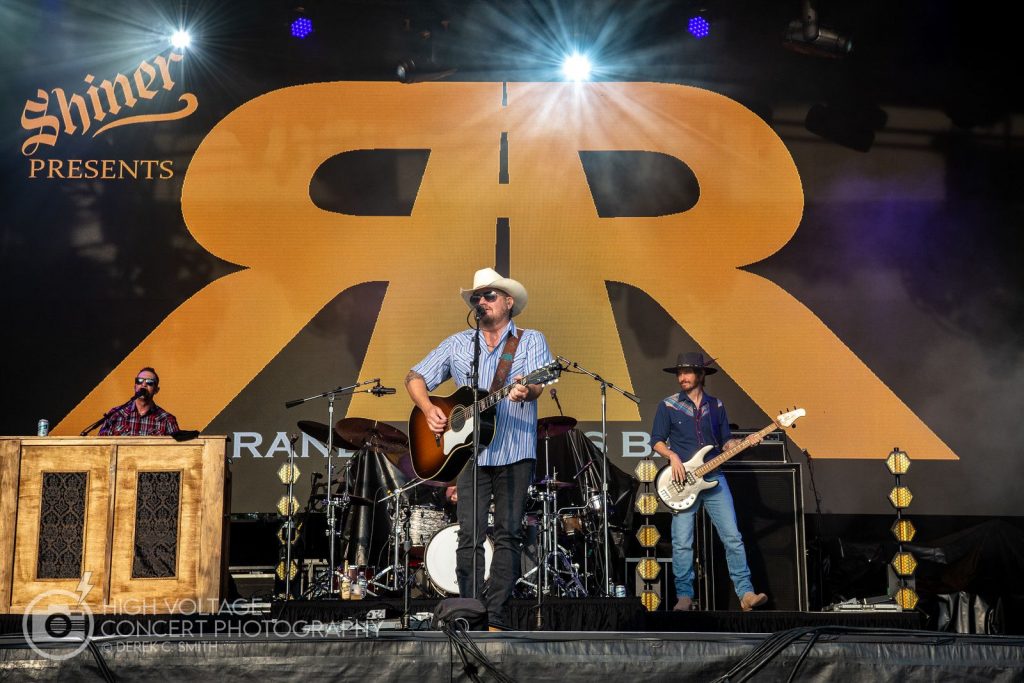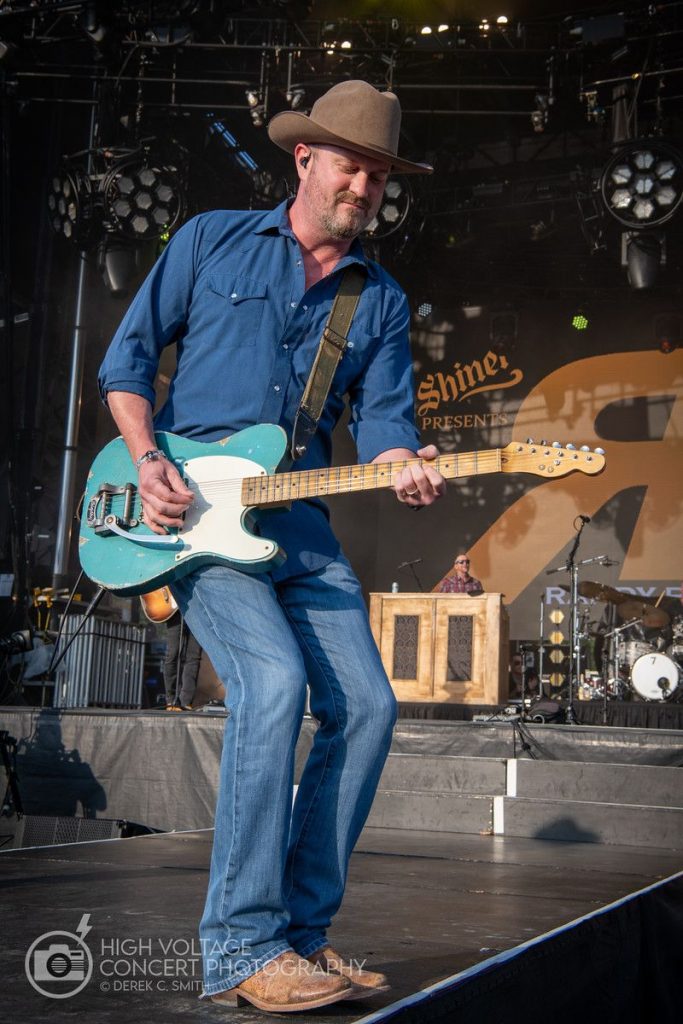 Day 1 ended with a set from Zach Bryan whose major label release, American Heartbreak, incredibly debuted at number one on the Billboard Country chart in 2022. "Incredibly" because it was a triple album. Country music fans are obsessed with Bryan and for good reason. He is an amazingly talented singer-songwriter whose songs and personality drip with an honesty that few artists can achieve. It's an honesty that makes you believe you are hearing an artist for who he is, not who he is trying to be. Perhaps that is why in only one short year Bryan moved from support act at Windy City Smokeout to festival headliner.
Bryan's 18-song set at Windy City Smokeout was stellar, beginning with "Open the Gate" from American Heartbreak, "God Speed" from 2019's DeAnn and the 2022 single "Fifth of May." It also included some of his biggest hits, including "Heading South," "Dawns," "Burn, Burn, Burn," "Highway Boys," and "Something in the Orange" – the latter of which reached No. 1 on both the US Rock and Country charts. He also (thankfully) pulled out the foot-stomping rocker, "Whiskey Fever," a song he had only played twice previously on the tour, and closed the evening with a 10-minute version of "Revival" that befitted the song's name.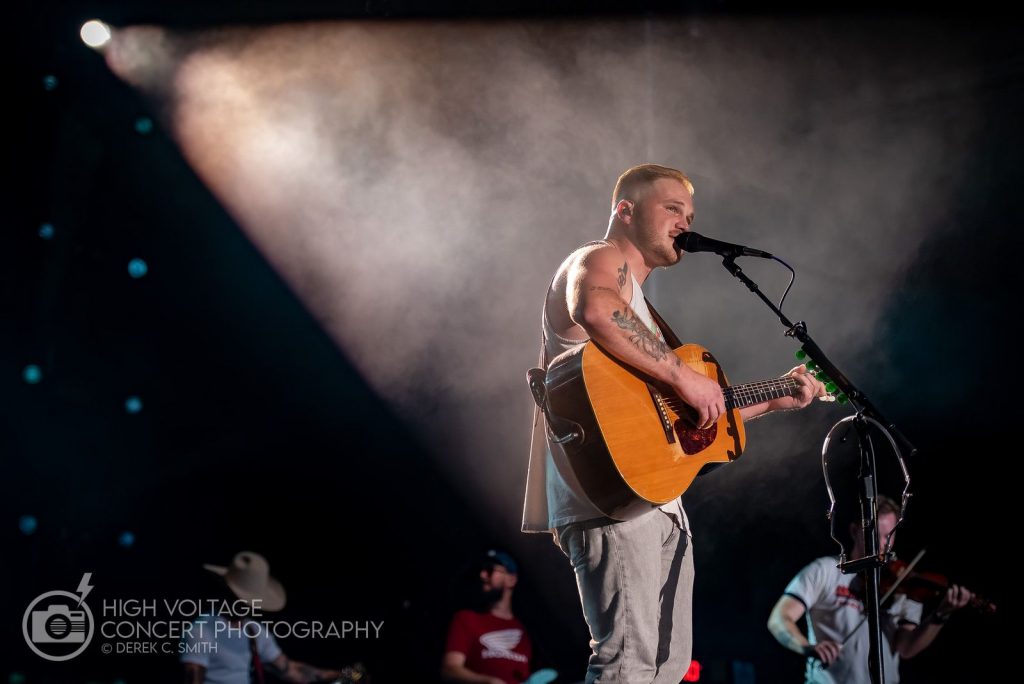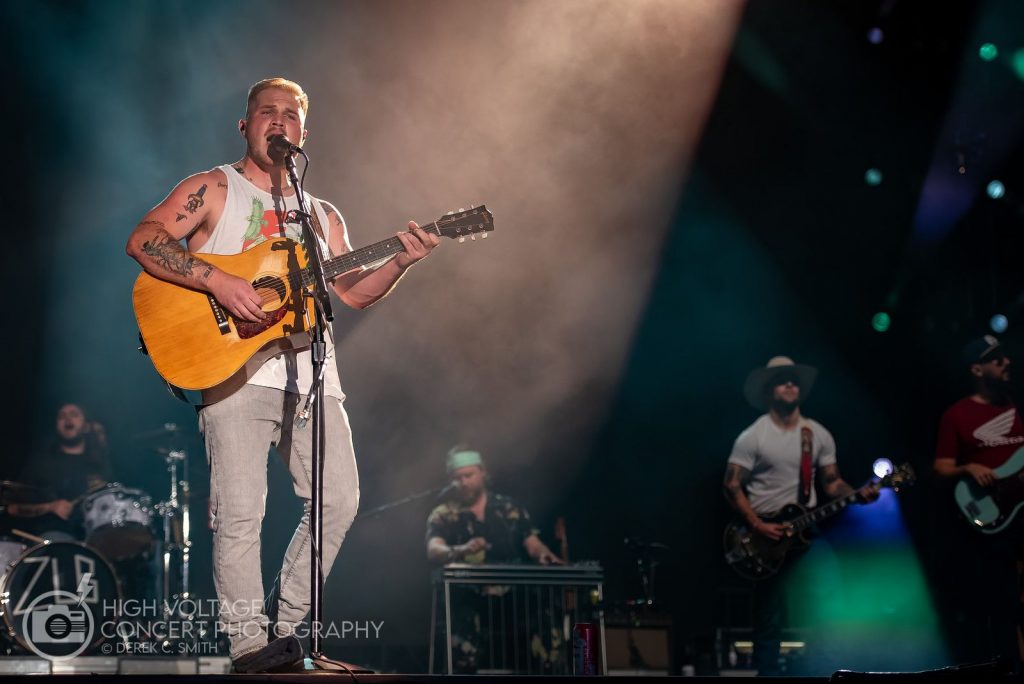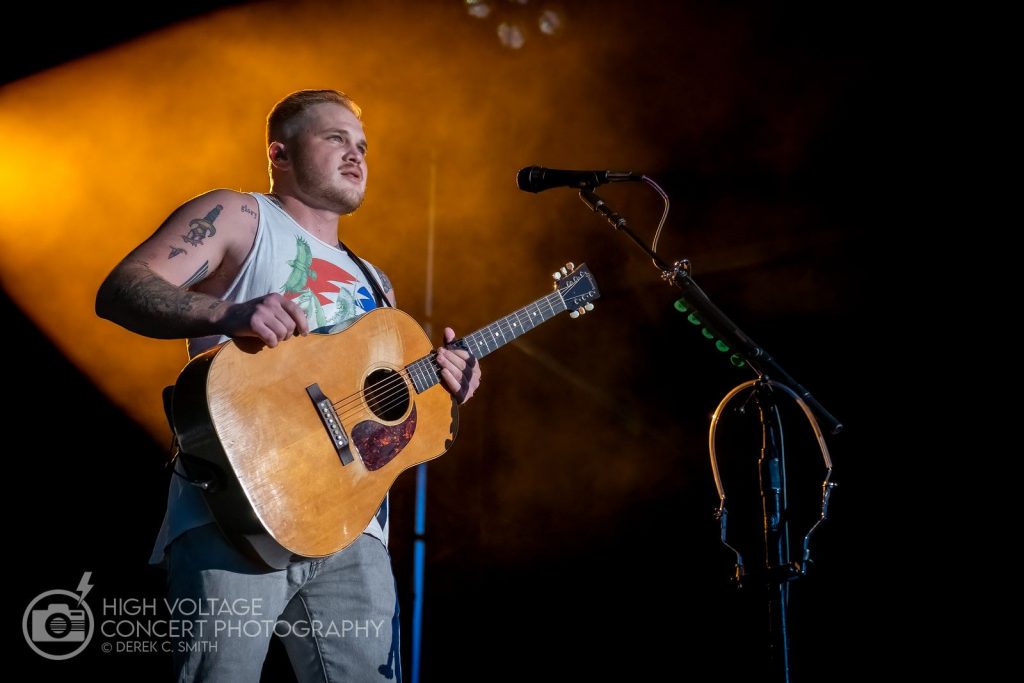 Day 2 of Windy City Smokeout was forced to deal with some threatening weather, causing the organizers to move up and ultimately shorten some sets to beat the storms that were racing in from the west. The music prevailed, ending just in time for the packed crowd to make it safely home, but not before witnessing two of the best sets of the day. The first was from one of my favorite new artists, the gritty outlaw country singer-songwriter Jackson Dean whose debut album, Greenbroke, was released in 2022.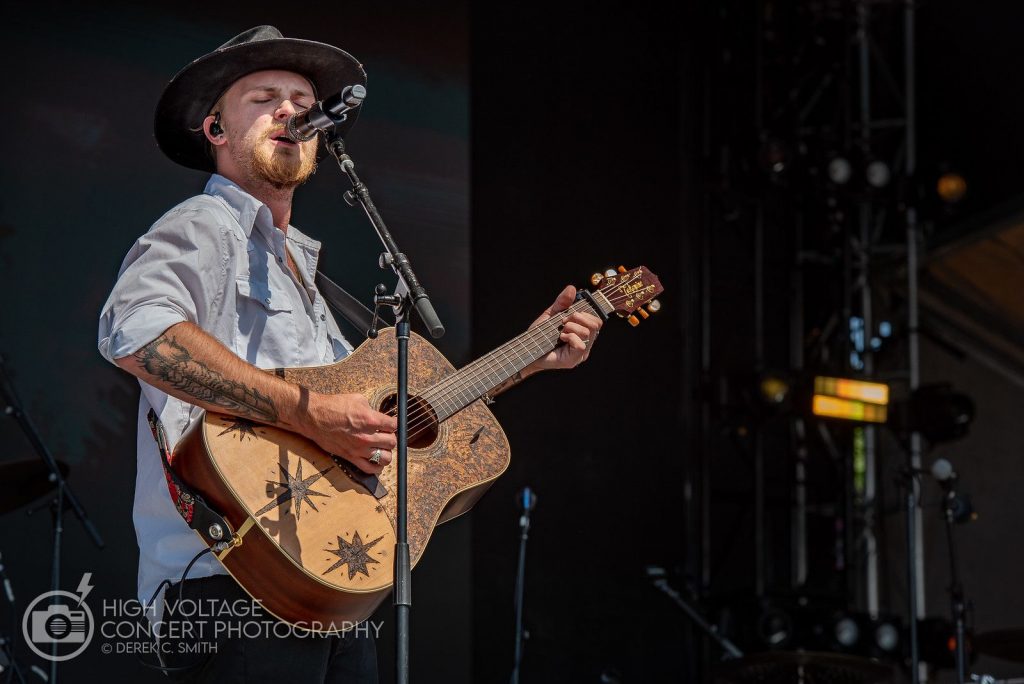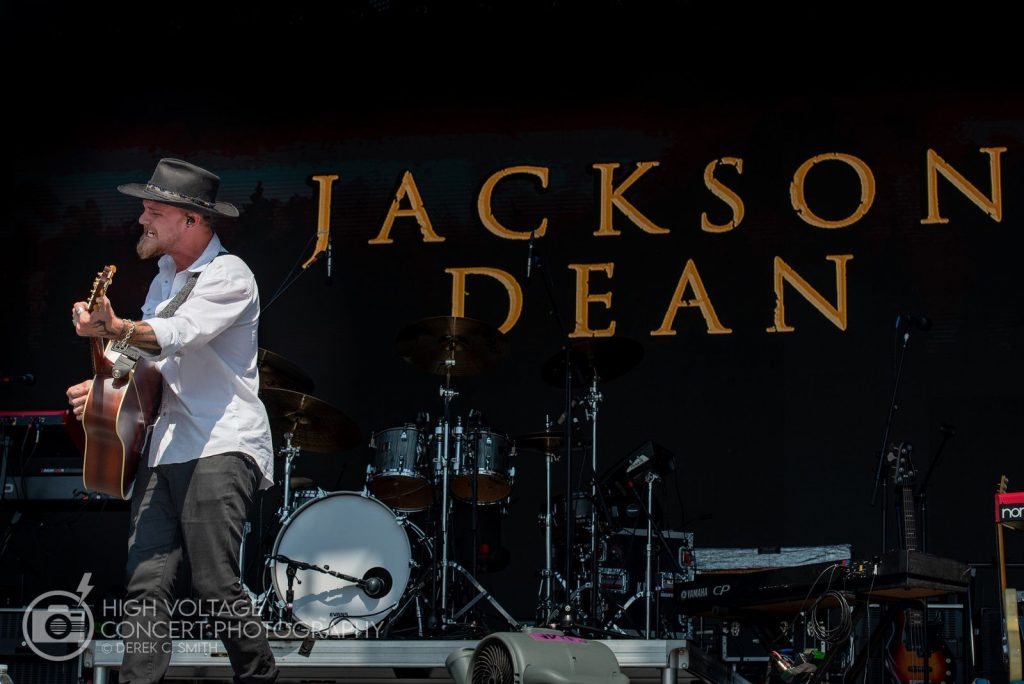 The second was from Chris Lane, who had arguably the most heartwarming set of the week, highlighted by him pulling a young fan onto the stage during one song and then dueting with his brother, Cory Lane (drums), during another. Beyond heartwarming, though, Lane's set was electric. As with all great performers, Lane has the ability to elevate his songs to another level on stage and he did just that at Windy City Smokeout.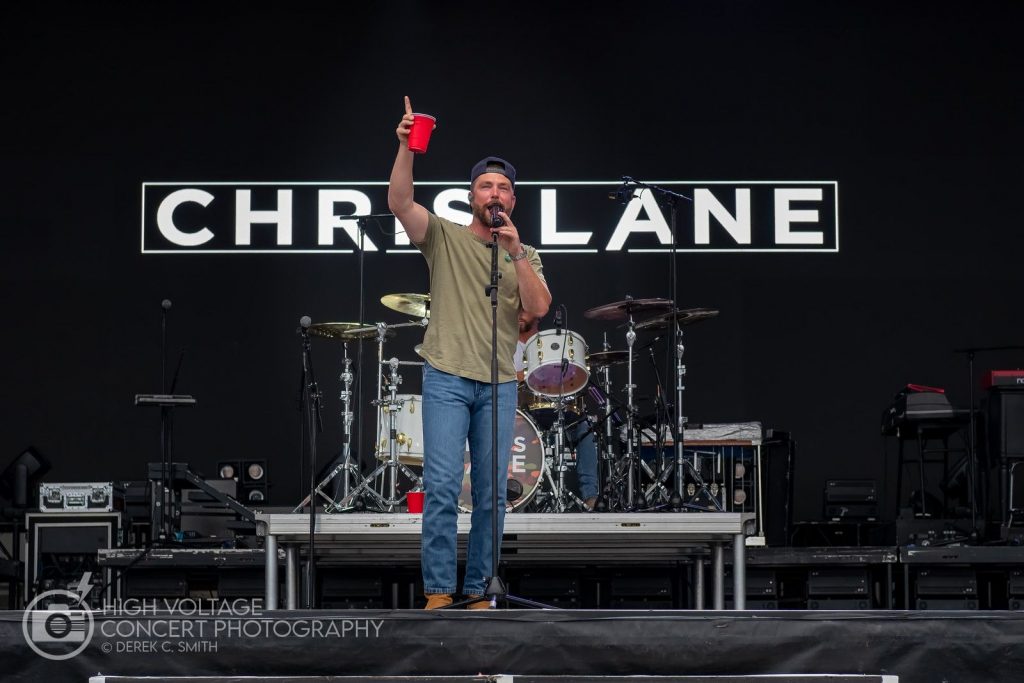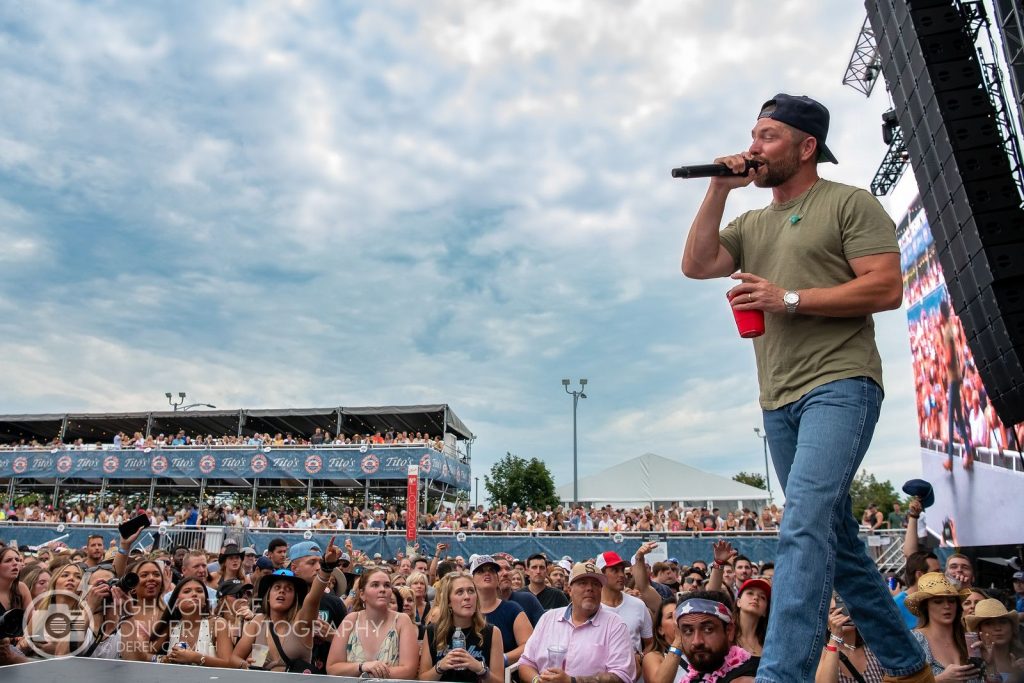 Day 3 was also met with some threatening weather, forcing fans to seek shelter in the nearby United Center. Fortunately, the weather cleared before the first act, Grady Spencer & The Work, took the stage. They were followed by Tanner Adell, Megan Moroney and Kameron Marlowe.
Multi-platinum singer Dylan Scott took the stage at 7:00 and did not disappoint, commanding the stage and engaging with the rapturous audience. He delivered the type of performance that makes an audience readjust its impression of an artist from casual listener to true fan.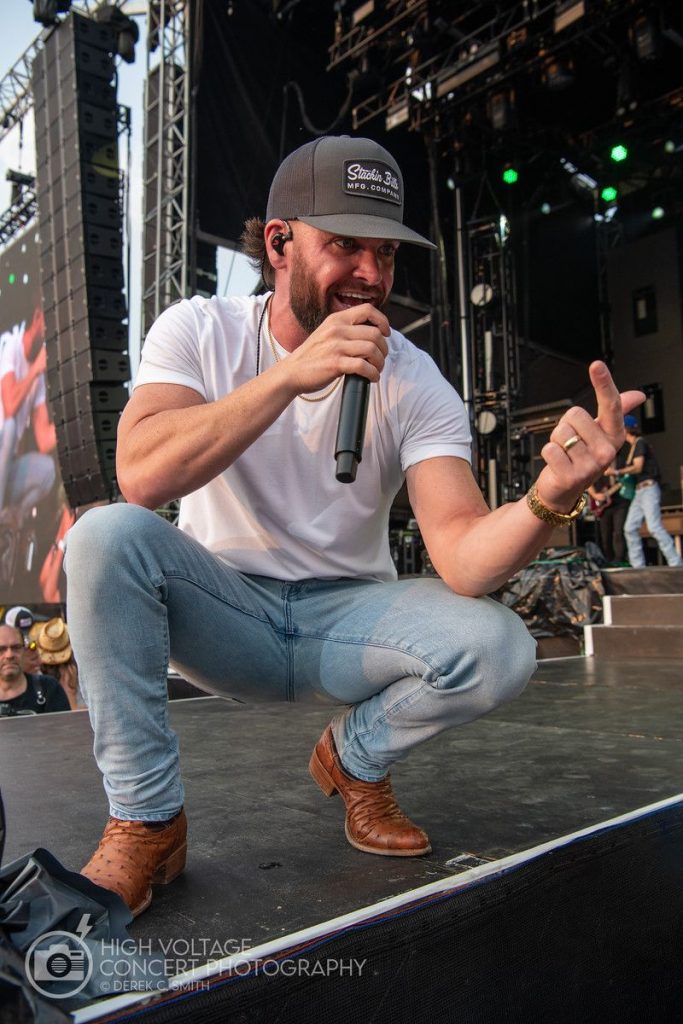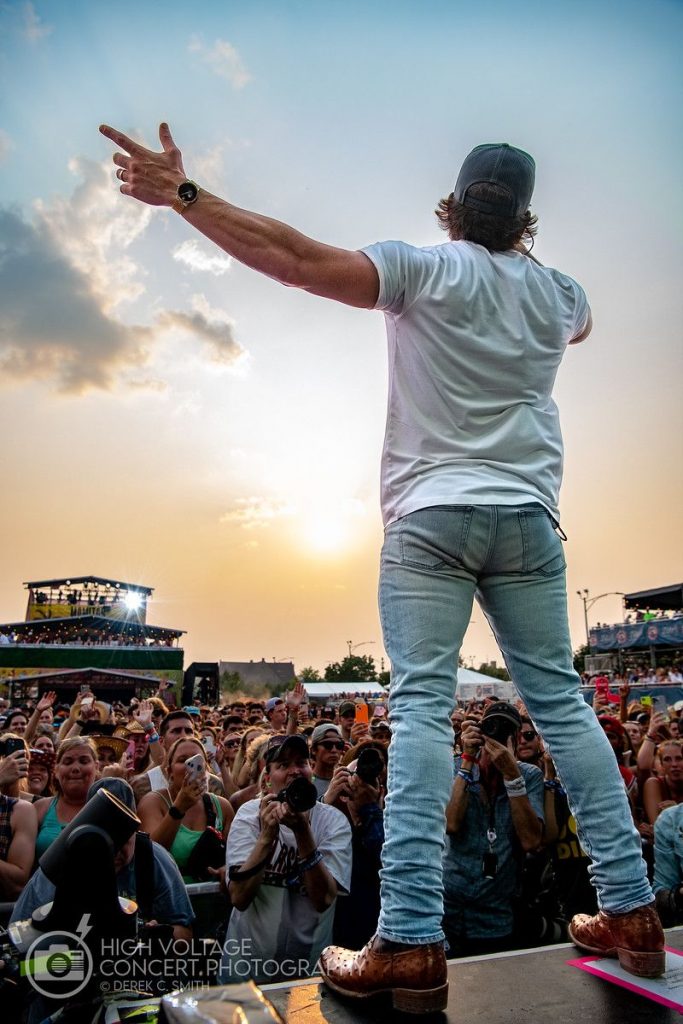 Day 3 closed with the incomparable Luke Bryan and a 25-song set that was unable to encompass all of his number one hits, but did its best with "Buy Dirt," "Down to One," "One Margarita," "What She Wants Tonight," "Knockin' Boots," "What Makes You Country," "Sunrise, Sunburn, Sunset," "Light It Up," "Huntin', Fishin' and Lovin' Every Day," "Strip It Down," "Kick the Dust Up," "I See You," "Roller Coaster," "Play It Again," "Drink a Beer," "That's My Kind of Night," "Kiss Tomorrow Goodbye," "Drunk on You," "I Don't Want This Night to End," and "Rain Is a Good Thing." It's difficult for any show chock full of such hits to disappoint.
Perhaps more impressive, however, was the sheer joy that Bryan seemed to exhibit with the crowd. At one point he was handed numerous plastic baseball bat beer steins that were connected to form an approximately 20-foot pole and, ultimately, arch with the crowd. He amazingly and repeatedly held the contrived pole in one hand, the mic in another, and through endless laughter, continued to sing without missing a beat. This wasn't a contrived act, but rather an artist truly engaging with his audience and thoroughly enjoying the evening. As Bryan himself put it during the encore, "That's My Kind of Night."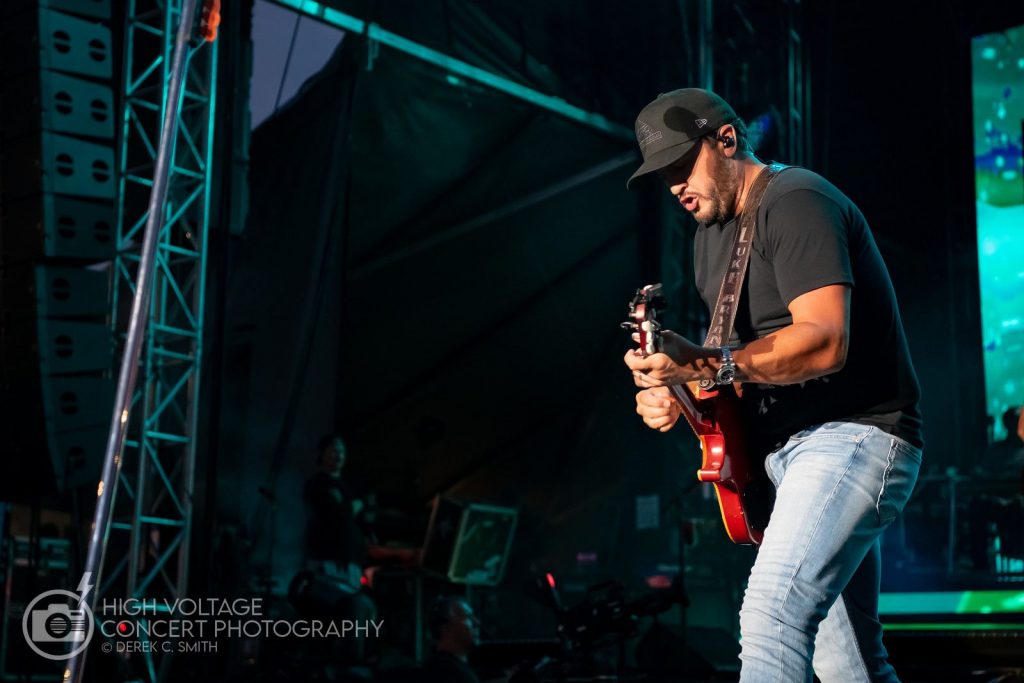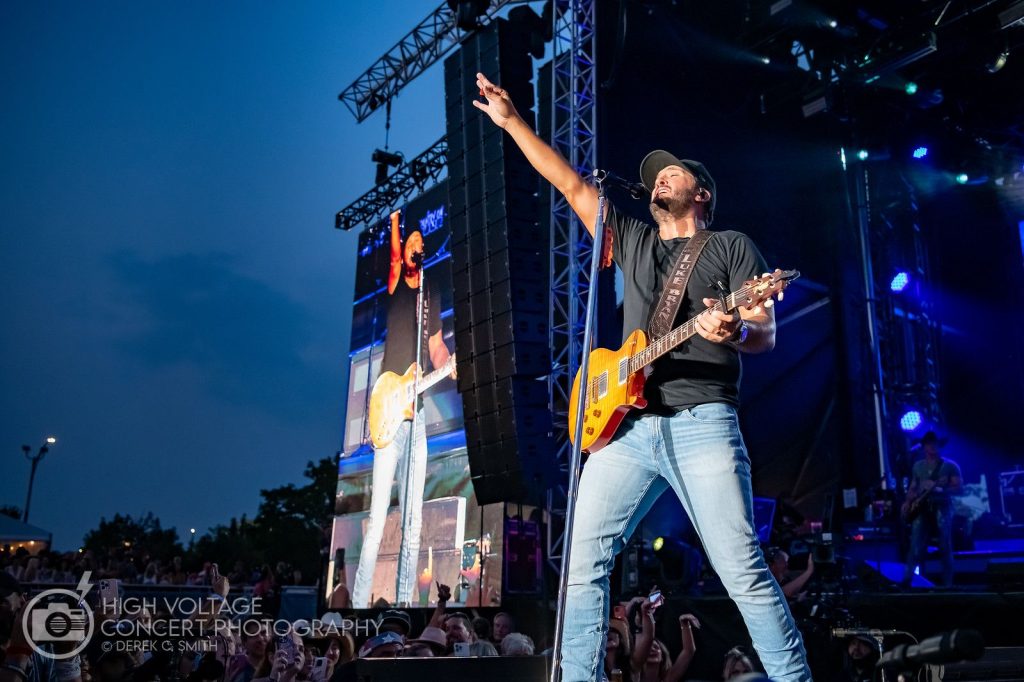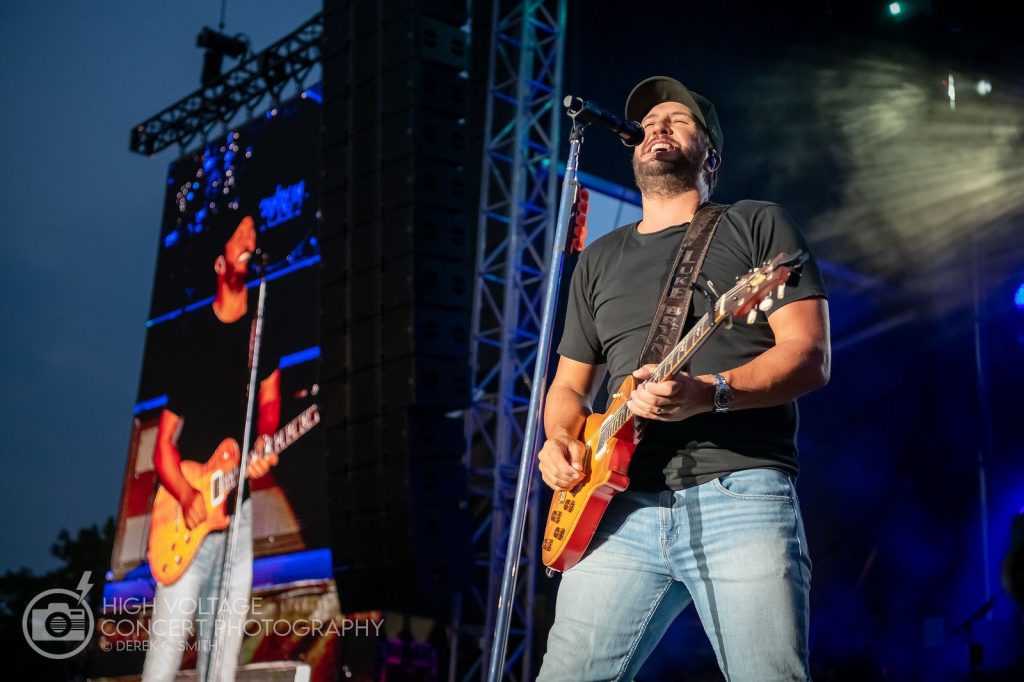 Day 4 of Windy City Smokeout was another which highlighted why fans need to research festival artists who appear early in the day. Too often, festival crowds are meager early and only gradually grow to capacity in advance of the headliner. This is a rookie mistake. Come for the headliner, but fall in love with the support.
Day 4 was no exception with the likes of Lauren Watkins, Caroline Jones and Larry Fleet. For each one I arrived with interest and left with fandom, listening to their studio albums (Watkins's Introducing: Lauren Watkins, Jones' Bare Feet and Antipodes, and Larry Fleet's Workin' Hard and Stack of Records) repeatedly after the festival.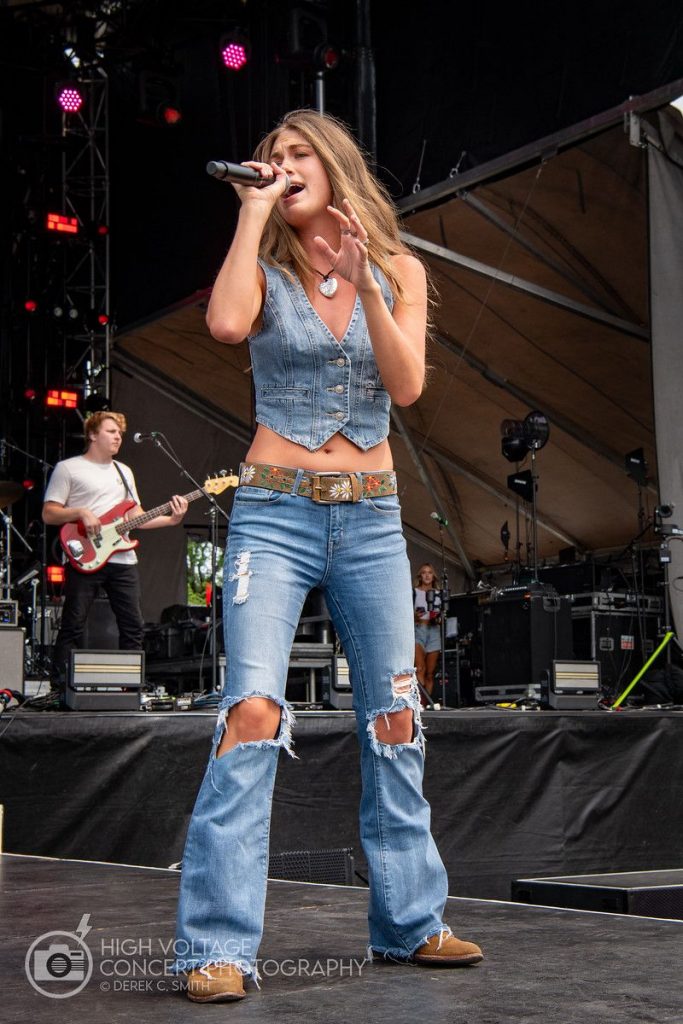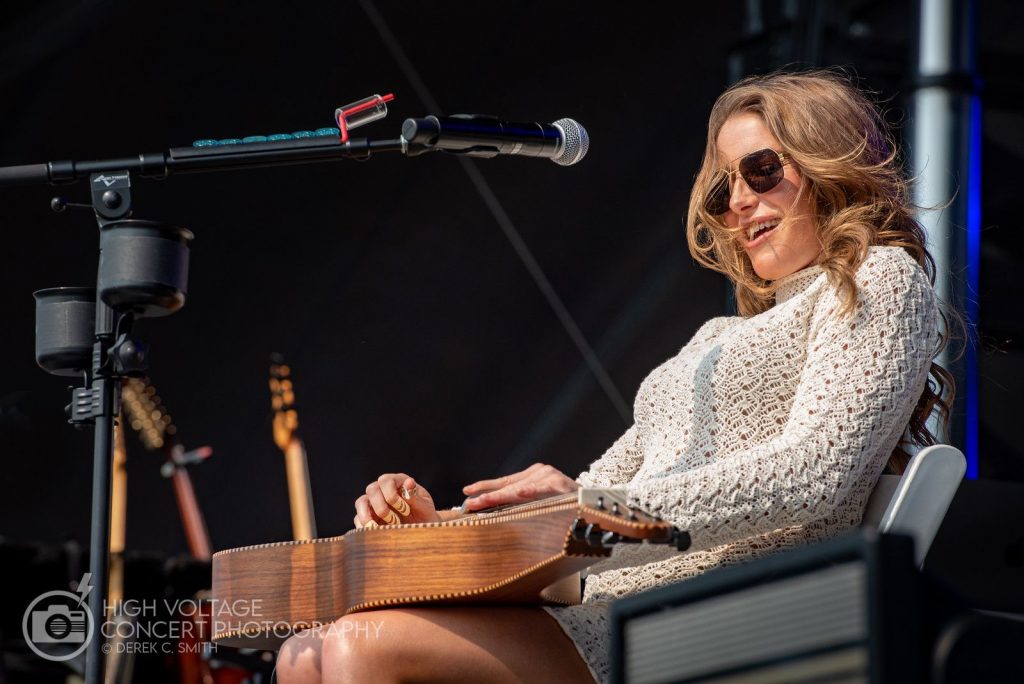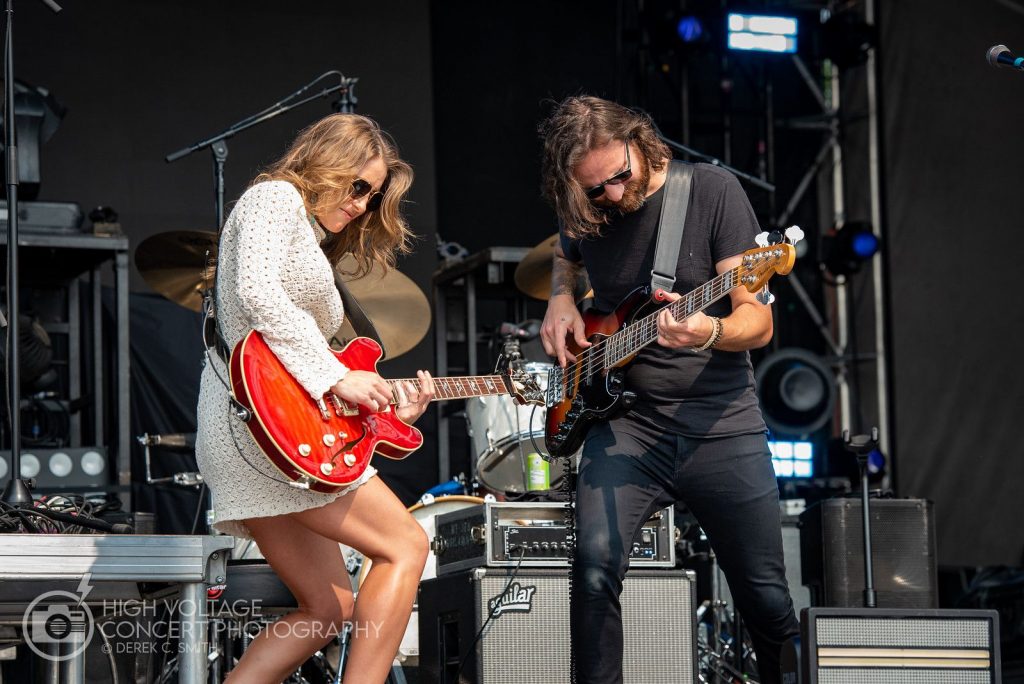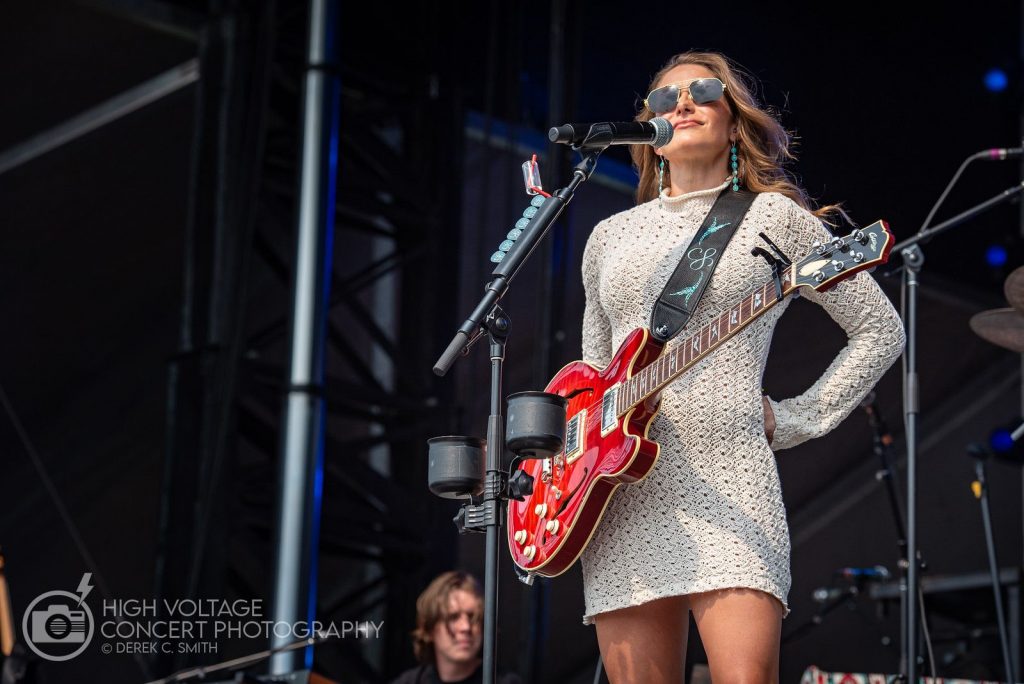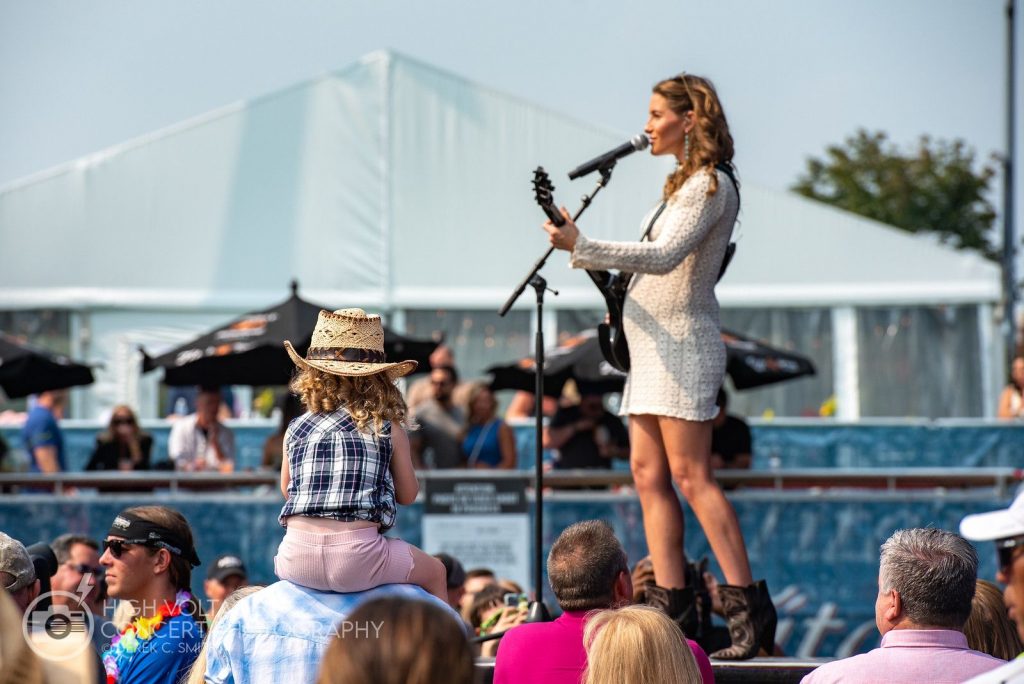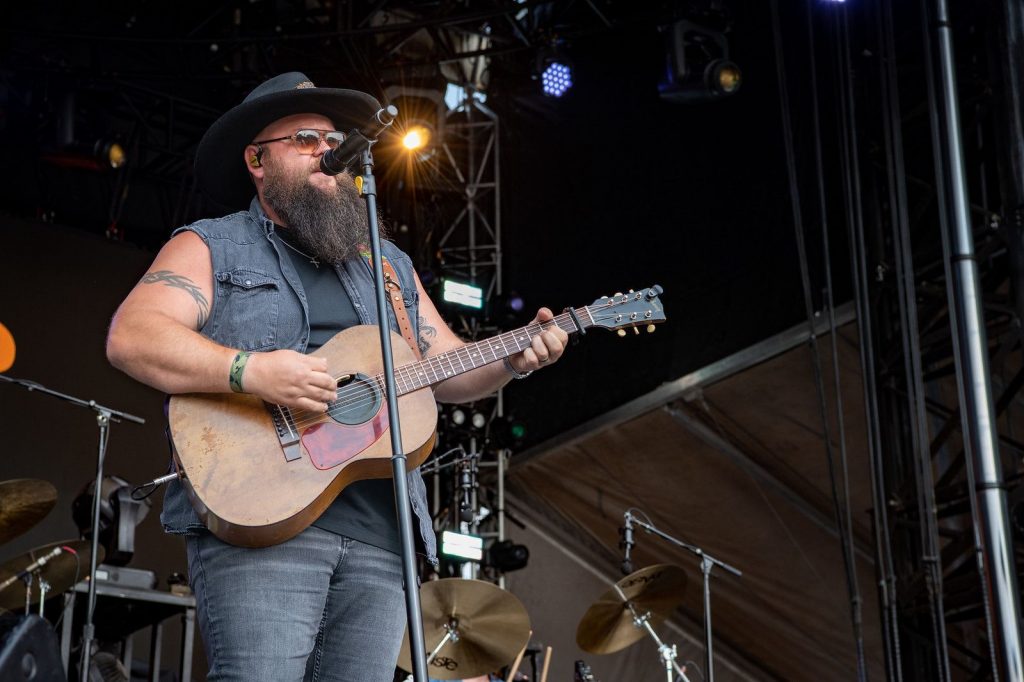 Rounding out the evening and the festival itself was the Eli Young Band and the Zac Brown Band. The Eli Young Band took the stage first with its platinum and multi-platinum singles, "Crazy Girl," "Even If It Breaks Your Heart," "Love Ain't" and "Drunk Last Night," keeping the crowd revved up as the sun went down.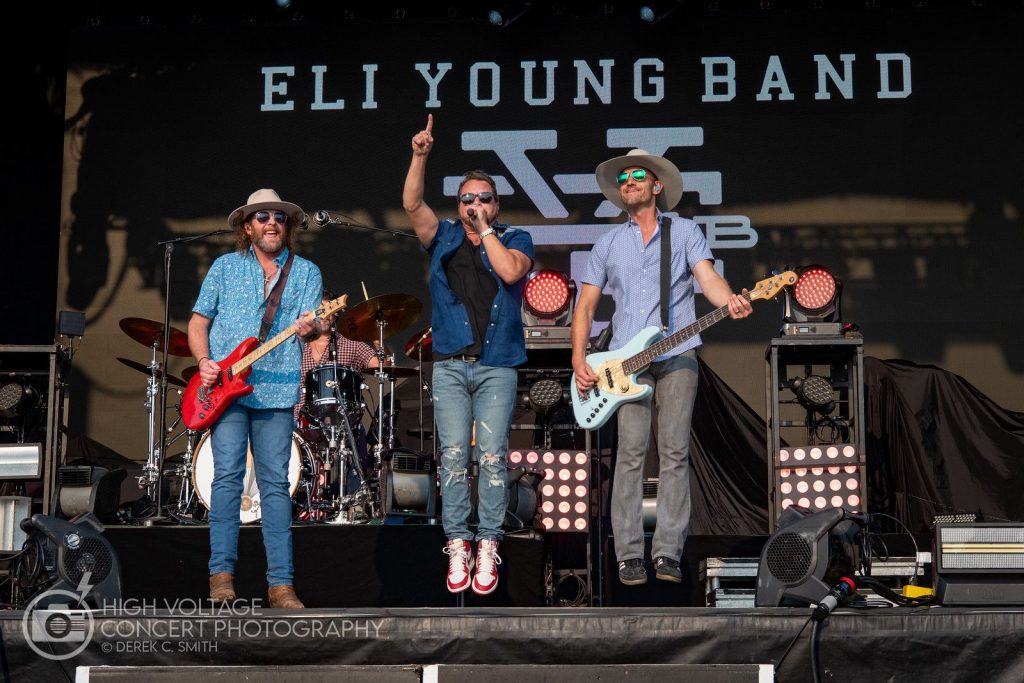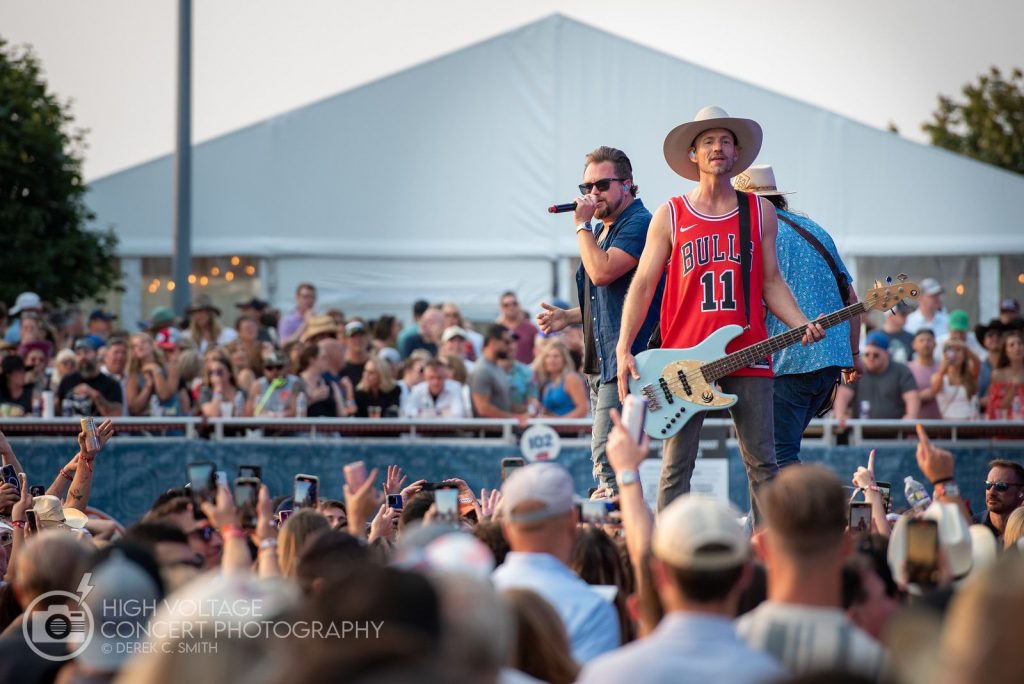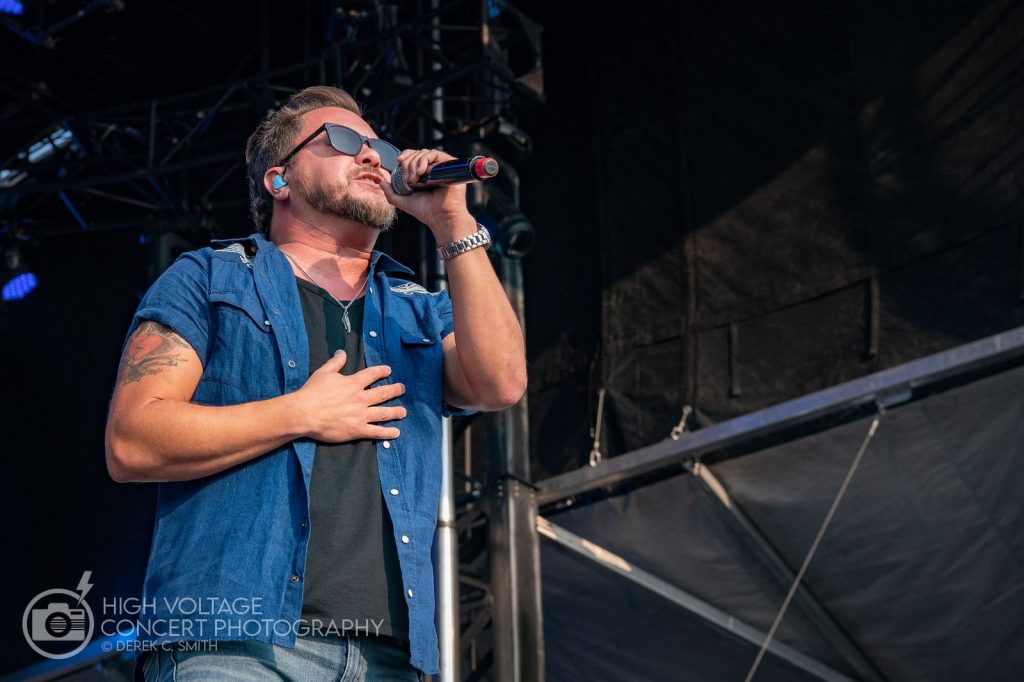 The Zac Brown Band closed the evening and capped the festival in remarkable fashion with such hits as "Chicken Fried," "Toes," "As She's Walking Away," "Cold Weather," "Knee Deep," "Keep Me In Mind," "Homegrown," "Loving You Easy," "Beautiful Drug" and "Same Boat," not to mention unbelievable covers of "Midnight Rambler" (The Allman Brothers Band), "Layla" (Derek and the Dominos"), "Sabotage" (Beastie Boys) and "Bohemian Rhapsody" (Queen). It was the type of performance that left any fan wanting more.
And for those who hadn't seen them before, the type of performance that left any fan (like me and my daughter) heading home to join the fan club, buy additional merchandise and find any tour stop we could hit nearby.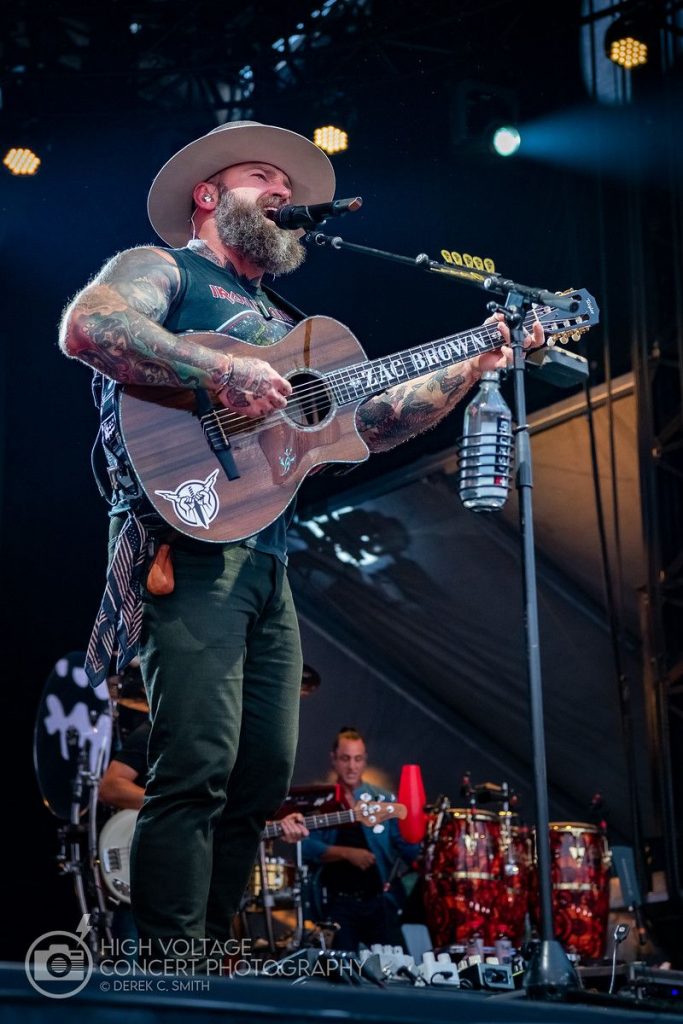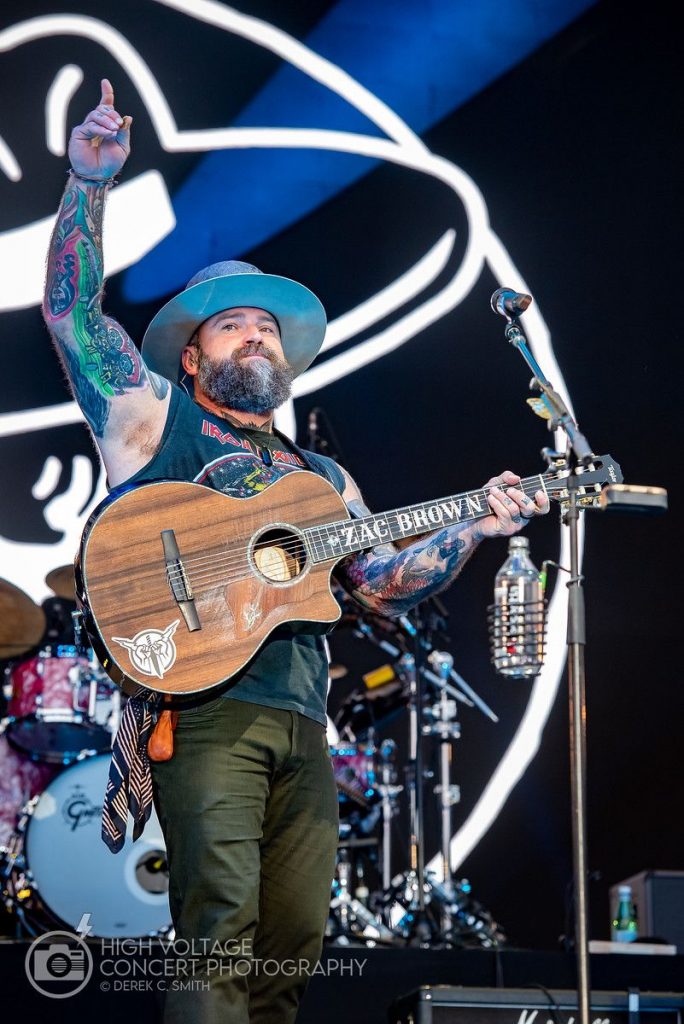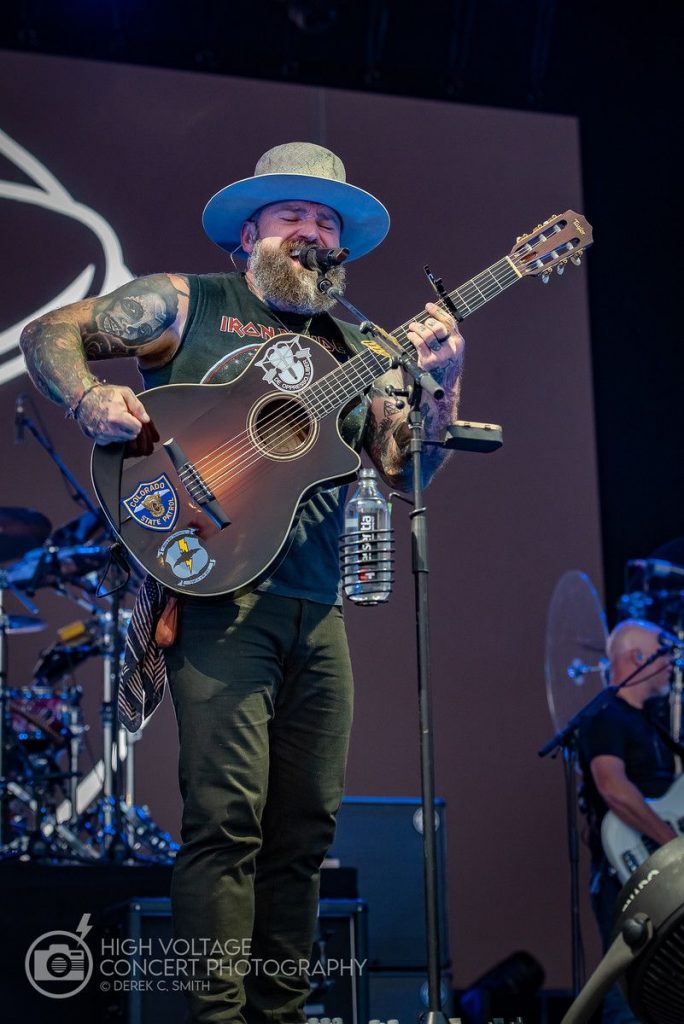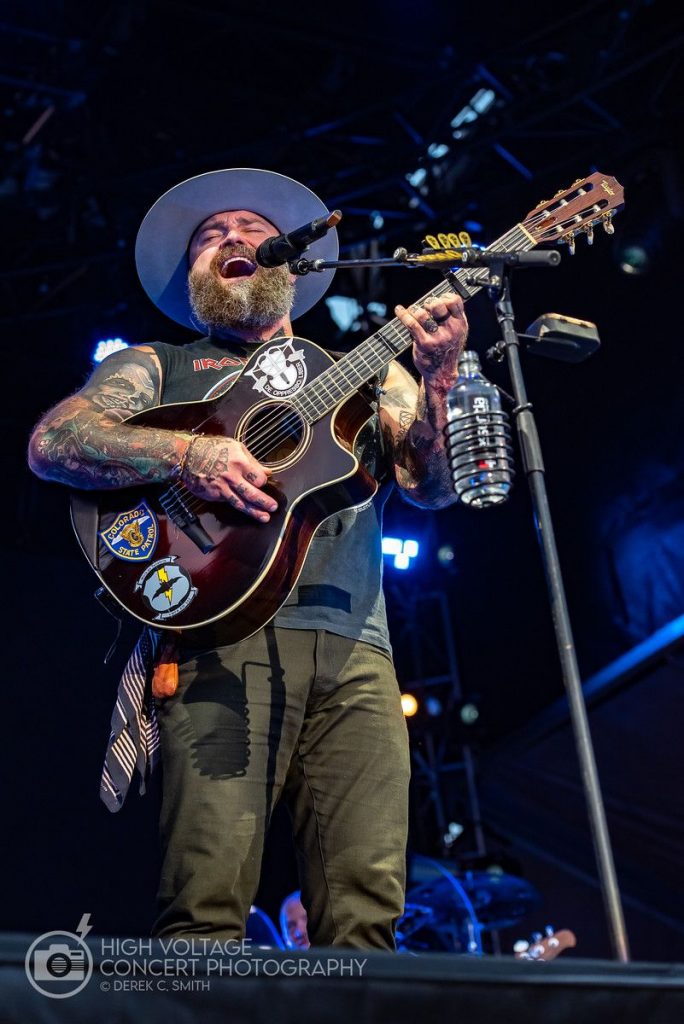 Windy City Smokeout returns to Chicago next year on July 11-14, 2024. Be sure to stay tuned to its social media posts and website for more information on next year's festival.