Sue Foley breaks out with her first electric live album, Sue Foley Live in Austin, Vol. 1, on Guitar Woman Records. Drawing on the inspiration from her early heroes, Foley branches out on this new release and delivers some hard-hitting blues rock tracks. It's real and it's tough as nails. This is Sue at the top of her game. It's a set of deeply rockin' blues recorded at the legendary Austin, Texas nightspot The Continental Club.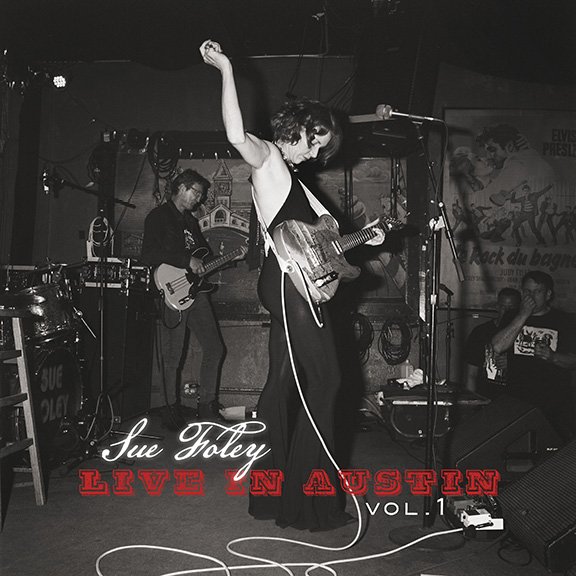 This album features eleven tracks, songs culled mostly from Sue's vast catalog of 14 albums, going all the way back to 1992's Young Girl Blues. The set has all the immediacy and excitement of a live performance, the ecstatic crowd responding to the band's deep Texas blues energy and giving back in kind. Sue is at the peak of her powers, working with the tight dynamics of her compact band (Sue Foley – guitar & vocals, Corey Keller – drums, Jon Penner – bass, and guitarist Derek O'Brien guesting on selected tracks) to deliver the magic.
The first single, "New Used Car," is the title track of her 2006 album. It hasn't mellowed over the years; it's only gotten tougher. As Sue puts it: "'New Used Car' is stripped down, bare bones, with no bells and whistles – just the boys and me having fun. And, like a good blues rocker, it's meant to be played loud, especially while driving."
With her signature vocal swagger, Foley has shared the second single, the Howlin' Wolf/Willie Dixon classic "Howlin For My Darlin." She explains: "'Howlin for My Darlin is one of my favorite Howlin' Wolf tunes. We stripped it down to its bones for an all out, two guitar throw down between me and Austin's legendary Texas blues stringer, Derek O'Brien. At one point you can hear me shout 'O'Brien!' cause I knew he was gonna try and win the round. That was too much fun."
Sue Foley Live in Austin, Vol. 1 drops on October 27, 2023, and it will surely cause more crowding on the shelves that already display Foley's many Austin Music Awards, Blues Music Awards (from the Blues Foundation in Memphis, TN), as well as JUNO and Maple Blues Awards (from her native Canada).