While his 1971 album Sun, Moon and Herbs featured Eric Clapton and Mick Jagger, it was Dr. John's 1973 album In The Right Place that marked a commercial breakthrough. The album featured the top 10-charting single "Right Place, Wrong Time" as well as "Such A Night," immortalized in The Band's Martin Scorsese-directed documentary concert film The Last Waltz. We fondly remember The Night Tripper bedecked in a beret, bowtie, smoking jacket, and shades. He takes a bow, sits down to Richard Manuel's grand Steinway, and launches into those dashing opening chords. We see Rick Danko and Robbie Robertson singing along, "If I don't do it, somebody else will" as he closes out the song with honky-tonk, bluesy piano runs like a man possessed by the spirit of New Orleans and shouting "Hey!" – apropos of the night's unbridled delight.
"It's the old time dance hall feel and singalong aspect to 'Such A Night' that's so uniting," Karla R. Pratt, Dr. John's daughter and estate executrix, tells me. "I always loved when the crowd joined in on: 'If I don't do it, somebody else will.' I'm glad Dad's fans can sing along to this live version one more time," she enthuses. The track, premiering exclusively on American Blues Scene, is one of seven appearing on Dr. John Solo Piano / Live in New Orleans 1984 (out now on all digital platforms via Tipitina's Record Club).
The lyrics to "Such a Night" specifically reflect desire and temptation, with his trademark humor of course. But everything about "New Orleans nights" proved a muse to Dr. John, too. "Dad grew up with music in the streets, from second lines to Mardi Gras Indians. New Orleans joy lives on in Dr. John songs, and 'Such A Night' has that in all of its sweet confusion." As expressed in the New Orleans set as well as in the unforgettable Last Waltz performance, "Such a Night" captures the quintessence of Dr. John and his music AKA the artist and his art. "I think Dad was in an era of pure inspiration when he wrote 'Such A Night,' and I love that the song still gets fans to sing along. I'm proud when I see him perform it in The Band's The Last Waltz that Martin Scorsese captured so beautifully. The song, and In The Right Place album, turned 50 this year. And both are still influencing musicians."
This never-before-released live concert gives fans an opportunity to experience the good doctor in a rare solo setting, putting the listener back on board the riverboat SS President during the New Orleans Jazz & Heritage Festival. The set found the multi-instrumentalist with just piano and vocals, but he managed to make it sound like a whole orchestra. It featured other New Orleans songs written by Huey "Piano" Smith ("Don't You Just Know It" & "Rockin' Pneumonia and the Boogie Woogie Flu") and Dave Bartholomew ("Sick and Tired"). He also included "Mama Roux" and "Qualified," songs he wrote with New Orleans songwriter Jessie Hill (of "Ooh Poo Pa Doo" fame); "Average Kind of Guy" written with his "podnah" Doc Pomus (songwriter of "This Magic Moment"); and fan favorites "Junko Partner," "Stack-A-Lee," and "Goodnight, Irene."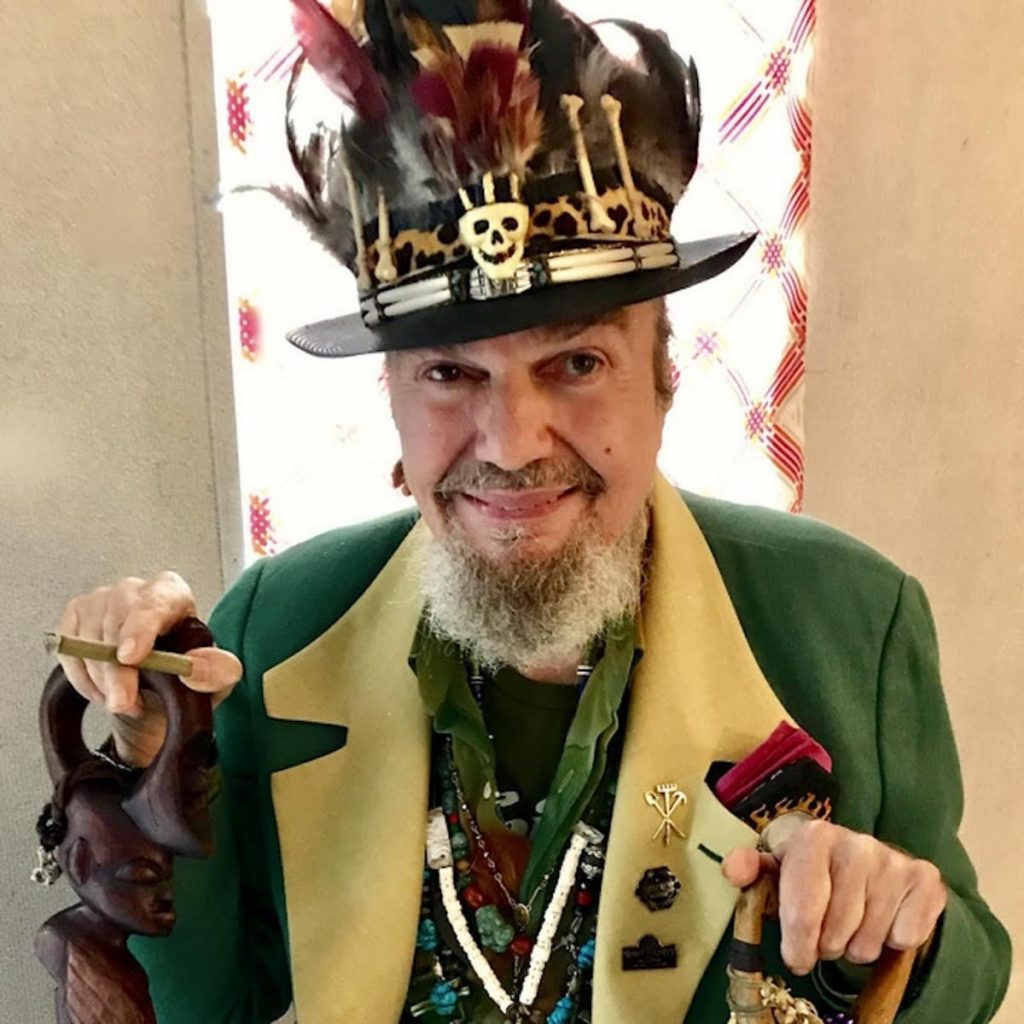 Mac Rebennack had a way of getting everyone on the proverbial dance floor, which can be thought of as a metaphor for unity. That is to say, everyone at least agrees on their love for the guy if they're not compelled to get out of their seats. And creatively, Pratt says, her dad was in rare form that night with the crowd energizing him in return. "The SS President was one of the most fun venues to play in New Orleans. Everyone from the Rolling Stones to Professor Longhair loved to perform on board, and Dad was no exception. Those were the hometown shows his friends could come to, and he always got a kick out of seeing them at his gigs."

I think of listeners out there who may have been at that performance that will be listening to these recordings for the first time since, who will have such an intense rush of nostalgia. "What I've always heard from his fans is how the music takes them back to where they were when they first heard his songs. I love that his music has the power to do that." For Pratt, it brings back great memories of all the times she got to hear her dad perform, as a proud daughter and as a fan. "I hope the song and the album bring back memories of when the listener first saw Dad perform. And I hope that the music brings back memories of shows on the riverboat and the Jazz Fest night shows, if they were lucky enough to be there. For people who weren't on the riverboat in that era, I hope they can get a feel for how magical it was."
Dr. John Solo Piano/Live in New Orleans 1984 comes thirty-nine years after his show on the riverboat was planned by legendary New Orleans music impresario Quint Davis in celebration of Jazz Fest's 15th anniversary. He was introduced by Davis to a packed crowd full of Jazz Fest revelers as "the man you call Dr. John… who's really New Orleans' own Mac Rebennack."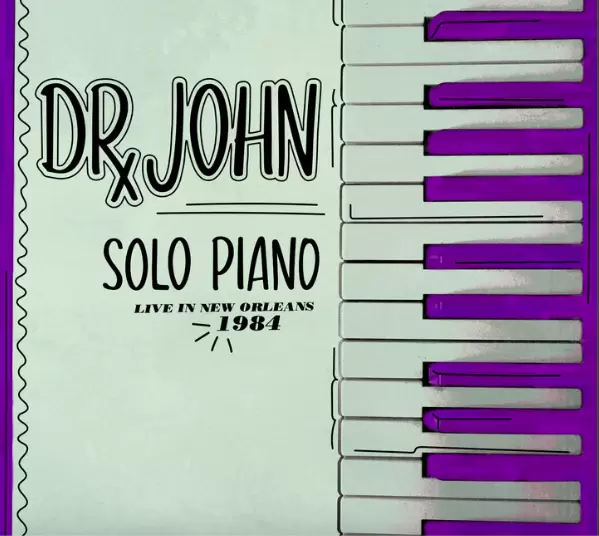 Davis says, "Mac's in the Parthenon of New Orleans piano giants. That's reflected on this album – and not just because of the songs, which are almost a compendium of important New Orleans music. Mac was, in his heart, a live player." Davis won a Grammy for Best Music Movie: Jazz Fest: A New Orleans Story.
Today's digital release of the album coincides with Dr. John's November birthday anniversary, and the iconic venue Tipitina's will follow with Papa Plays the Nite Tripper: A John "Papa" Gros Tribute to Dr. John this Saturday, November 18. In addition to John "Papa" Gros, the show will feature The Meters' Leo Nocentelli, Big Chief Monk Boudreaux, and others.
"It will also feature Dad's former bandmates David Barard and John Fohl, who toured with him for decades, so that brings back a lot of great memories. And Leo performed with The Meters on Dad's hit album In The Right Place, produced by the great Allen Toussaint. With Big Chief Monk Boudreaux, Kiki Chapman and Yolanda Robinson, it should be such a night! Something nice for fans: the iconic Tipitina's Record Club says vinyl copies of Dr. John Solo: New Orleans 1984 featuring an introduction by Jazz Fest Co-Founder Quint Davis will be for sale on site. The album is out on digital platforms November 17, just in time for the anniversary of Dad's birthday."
In 2022, The Estate of Dr. John posthumously released his studio country and western album Things Happen That Way, featuring Willie Nelson, Aaron Neville, and Lukas Nelson & Promise of the Real. The album was nominated for a Best Americana Album Grammy award. In June 2023, Montreux Jazz Festival and The Estate released critically acclaimed double vinyl compilation Dr. John: The Montreux Years, spanning his decades of performing at the legendary festival. Check out the ABS interview with Karla Pratt, in which she discusses Things Happen That Way.
Vinyl is now available in record stores, and can be ordered online here.