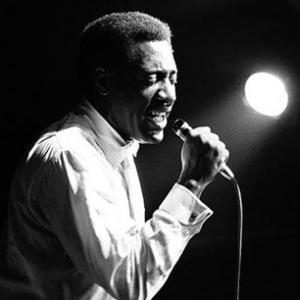 This is, to lament upon two of the most significant losses in musical history lightly, a hard week for soul music. Today, December 10th, Otis Redding tragically passed away far before his time. Only three years and one day later, December 11th, Sam Cooke was tragically killed at a mere 33 years old. While both were taken far too early, at the peak of their musical popularity, the legacy of Otis Redding and Sam Cooke each have made one of the most powerful musical impacts in history.
Otis Redding was born in Macon, Georgia to a family of six. Like so many significant musical counterparts, he learned to sing in his church choir. He sang in various groups, including Johnny Jenkins and the Pinetoppers, who went to the newly established Stax Records in Memphis for a recording session. By all accounts, Jenkins' time was a disaster and they quit with studio time left. Otis asked for the remaining time, which he used to play his originals "These Arms of Mine" and "Hey Hey Baby". The label's owner Jim Stewart signed Otis to Stax afterwards and released both tracks, with "Baby" on the B-Side. It quickly sold 500,000 copies, and Otis was an instant star.
His debut album, Pain in My Heart was an impressive success, reaching the Billboard's R&B Top 20. Meanwhile, Otis was a runaway hit in Great Britain, where members of the Rolling Stones and Beatles heard Redding and were touched by his music — both bands incorporated his soul influences into their own sounds. He began playing venues such as the Whiskey A Go Go in L.A., and in 1967, Otis shared the bill with Jimi Hendrix, Simon & Garfunkle and other headliners at the Monterey Pop Festival. Soon, he was a hit with both white and black audiences; a benchmark of success in a country still in the heat of segregation and the hard struggle for the equal rights of all of it's citizens.
Otis played the Fillmore West in San Francisco, where he was inspired to write what would become his most famous song, "Sittin' On the Dock of the Bay". In November 1967, Otis cut "Dock" and a hand full of others back at Stax Records. That recording session would be his last. On the night of December 10th, his plane went down in Lake Monona, in the heart of Madison, Wisconsin. Ben Cauley of The Bar-Kays was the only survivor. Otis' death was a jarring shock to his friends, family, label, and the world that had only recently learned that to know Otis was to love him.
The next month, "(Sittin' On) The Dock of the Bay" was posthumously released, and shot to #1 on the Billboard Hot 100 — the first number one single to ever be a posthumous #1. The single went gold almost overnight, and spent four weeks at number one. It would prove to be the biggest success of Otis' shining career, gaining him massive international fame.  It remains one of the most frequently performed songs of all time.
Otis Redding's recording career lasted a mere six years, yet more than forty years after his passing, his music continues to touch millions of lives. His wife Zelma has spent decades preserving and enriching the powerful artist's legacy, which has never waned — continuing to grow, even more than forty years after his passing. Charitable organizations such as The Otis Redding Fund continue to provide education, both musically and studiously, to students. His four children have carved impressive careers both in music, business, and the preservation of Otis' estate and image. In 1989, Otis was inducted into the Rock & Roll Hall of Fame, and in 1999, he was awarded with a Grammy Lifetime Achievement Award. Otis Redding is undoubtedly one of the most influential and powerful musicians in American history, a fact exemplified by his continued respect and popularity half a century after his fateful passing.