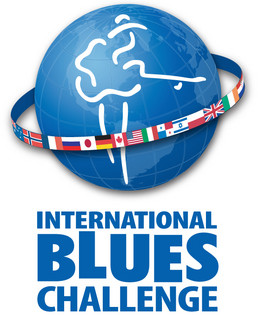 With the end of January comes the International Blues Challenge, where blues bands representing societies all across the world will descend upon Memphis and Beale Street in a days-long competition to fight for the winning place. The dates for this year's International Blues Challenge (IBC) will be Tuesday, January 31 through Saturday February 4, 2012. The competition will be held in Memphis, TN in the Beale Street entertainment district.
Tickets are available from the Blues Foundation.
January 31st  – IBC will begin with the FedEx International Showcase. The Challenge has recently been expanded to a four day format.
February 1st & 2nd – Wednesday and Thursday night we will hold the quarter finals
February 3rd – Semi finals will be held Friday night.
February 4th – The Challenge will conclude with finals in the Orpheum Theater
From The Blues Foundation:
The 2012 International Blues Challenge will be the 28th year that Blues musicians from around the world will be competing for cash, prizes, and industry recognition. The Blues Foundation will present the 28th International Blues Challenge January 31-February 4, 2012 in Memphis, TN. The world's largest gathering of Blues acts represents an international search by The Blues Foundation and its Affiliated Organizations for the Blues Band and Solo/Duo Blues Act ready to take their act to the international stage. In 2011, 110 bands and 83 solo/duo acts entered, filling the clubs up and down Beale Street for the quarter-finals on Wednesday and Thursday, the semi-finals on Friday and the finals at the Orpheum Theater on Saturday. We will have at least that many in 2012.
This year's IBC will once again include a youth showcase for those under 21 years old. The showcase will commence Friday, February 3rd. Last year's youth showcase was attended by a number of young and interesting musicians. This year, at least 21 youths are again displaying their many blues talents, and ensuring that the Blues has a strong future in the coming generation.
The IBC has evolved into the nation's largest and most respected showcase for Blues musicians who are ready to take their act to the national stage. The competition is the culmination of the search for the best and brightest blues musicians, with blues societies holding regional and local competitions throughout the year to select both a band and a solo/duo act to represent their local organization. Usually, these preliminary events are held in clubs as part of a fundraiser, or simply an excitement-building event. At the IBC, competitors take the stage and play a short set for a panel of judges, and each act is judged based on an established set of criteria.
As we have every year, the American Blues Scene will be covering this event in it's entirety. Stay tuned for more details!