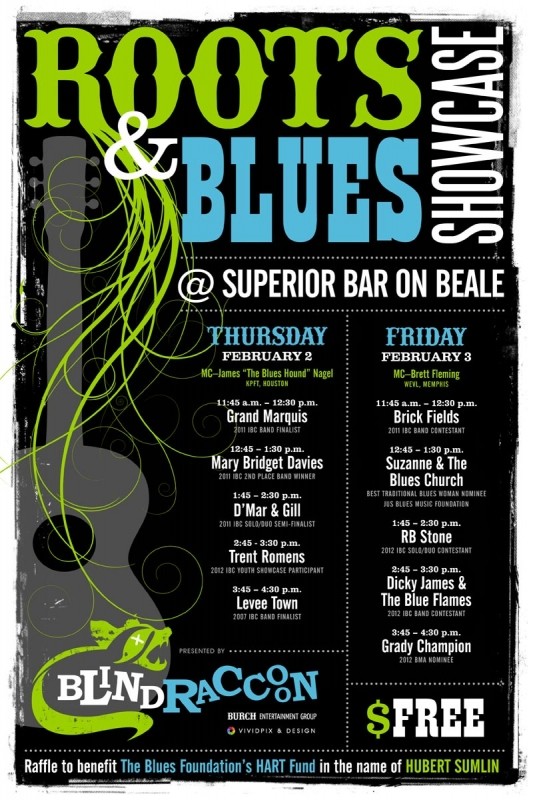 The Blind Raccoon Roots & Blues Showcase at the Superior Bar on Beale starts in several minutes. Blind Raccoon will be showcasing some of the amazingly talented artists that they work with, both Thursday and Friday afternoon. Of special notes are Mary Bridgett Davies, Levee Town, and the 2011 IBC winner, Grady Champion.
Mary Bridgett Davies is the extremely talented singer who's carved a loyal niche with her powerful vocals. Davies and her band won second place in the 2011 International Blues Challenge, and was nominated for Best Blues Band by the Kansas City Pitch.
Several prominent labels, talent agencies, and blues entities host "Showcases" at various bars on Beale. Showcases are always free, and are a great way to discover new and talented, established acts from some of the best blues agencies and labels in the business. Since all showcases end before the nightly competitions begin, the worst choice a blues fan on Beale will have to make is which showcase to check out!