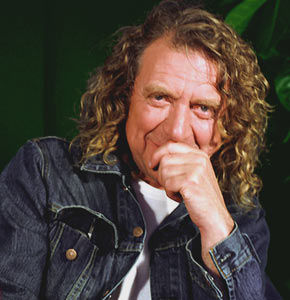 Rock legend Robert Plant is set to headline the 25th anniversary of Clarksdale's Sunflower River Blues and Gospel Festival in August, festival organizers announced.
The Led Zeppelin front man and  multiple Grammy winner will be in Clarksdale Aug. 10-12 with a 10-member entourage.
"This is exciting news that promises a spectacular celebration for Clarksdale and Mississippi, and far beyond," says longtime festival co-chairman Melville Tillis.
Since the earliest days of Zeppelin, Plant has adamantly professed a love of delta blues, even including four blues songs on their first album. More recently, the acclaimed singer released Band Of Joy with his band of the same name. The album was self-professed to be roots and blues-based, and was nominated for two Grammy Awards.
Plant will perform with Patty Griffin, a fellow Grammy winner, popular guitarist & composer Justin Adams, Juldeh Camara, who is regarded as somewhat of a West African virtuoso, John Baggott on keyboards, Billy Fuller playing guitar, and drummer Dave Smith.
The Sunflower River Festival has also announced blues harmonica master Charlie Musselwhite, as well as soul and blues great Bobby Rush.
Last year's attendance was roughly 25,000, and with the super-star lineup, the city of Clarksdale expects to draw a much larger number.