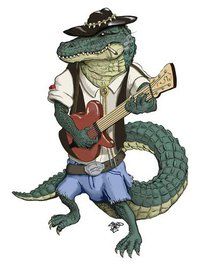 This morning, sad news came from Helena, Arkansas — the hometown to the celebrated King Biscuit Festival. Blues Bayou, a staple blues joint in the delta community, burned to the ground and was a total loss.
The owners announced the news on their facebook page:
It's with a heavy heart and soul I tell you that Blues Bayou is gone. Burned to the ground. We don't know how or why but it was a total loss and we lost everything.
Owned by Mike and Kelly "Big Red" Taylor, the blues club sat directly across from the permanent main stage that's used yearly for the King Biscuit Festival, and has continued to be a popular blues hotspot since it's opening two years ago. Serving mouth watering southern cuisine and smokin' hot blues, Blues Bayou was the bar to be at in Helena.
During the King Biscuit festival, fans have packed into the club each year, enjoying continuous live music, as well as great food and the warm friendship of Mike and Kelly, who are well-known and well-loved delta residents. Kelly heads the vocal-rich music group Big Red and the Soul Benders. Off-festival, the Blues Bayou provided culture, music, and excellent food to the small town of Helena.
Currently, the family is still reeling from last night's loss, and American Blues Scene wishes to extend it's heartfelt condolences and support to Blues Bayou, Mike, and Kelly. If you would like to leave a message for Blues Bayou, you can find them on Facebook.