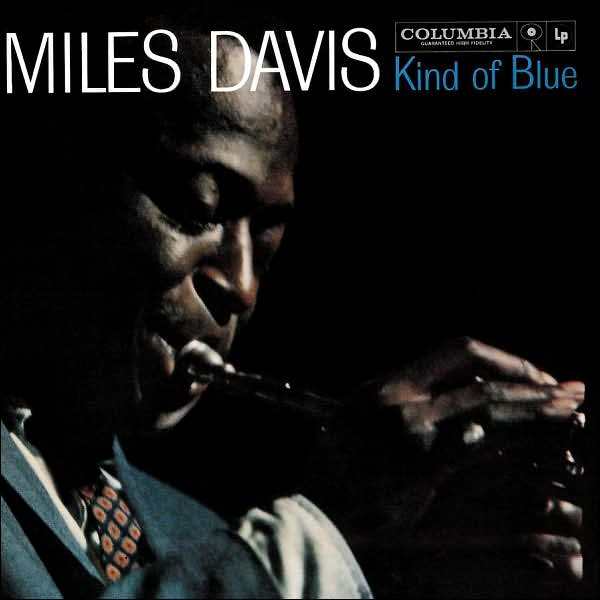 Miles Davis, the moody trumpeter that turned music on it's ear with his sharp, pioneering style released his wildly celebrated, quadruple platinum album, Kind of Blue today. The year this album was released is wholly irrelevant, because, as Quncy Jones, the album's producer once said "It still sounds like it was made yesterday".
Kind of Blue was a titanic landmark in American music, an Olympic display of the virtues of one of America's most prominent contributions to the world; Jazz music.
The unique improvisation and laid-back style of Miles Davis and his five cohorts gave the album a widespread appeal that only Davis could accomplish, and only at that moment in time.
"All Blues" and "Freddy Freeloader" are played in a traditional twelve-bar blues, with strong flavors of blues music seamlessly intertwined with the rich and powerful Jazz. This can perhaps best be seen in the piano workings of Wynton Kelly in "Freddy Freeloader".
Today, the album continues to be widely influential in all walks of music, and remains at the top of any self-respecting "greatest of" album chart. If you have Kind of Blue, today would be a fantastic day to play the album and lose yourself in it's soothing bliss. If you don't have Kind of Blue, it likely costs less than $6 to download, as the album says all it needs to say on a mere — yet magical — six tracks.
For the humble price of a burger meal, you can own one of the crowning achievements in American music. Better yet, pick it up in vinyl.