Editor's note: TECHNICAL DIFFICULTIES! We've been experiencing a number of website outages as we've been moving to a new server and this column is two weeks late. I personally apologize for the issues! We're working as fast as we can! This is the latest installment of our weekly series, The Language of the Blues, in which author/rocker Debra Devi explores the meaning of a word or phrase found in the blues. 
Grab a signed copy of Devi's award-winning blues glossary The Language of the Blues: From Alcorub to ZuZu (Foreword by Dr. John) at Bluescentric.com. Also available as an eBook from Amazon Kindle.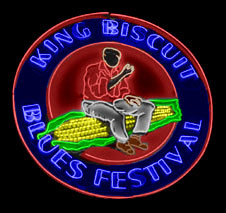 The Wolof word yees means to become extremely lively or energetic. It evolved during American slavery into the Southern slang term "jass" for sexual intercourse. This is one possible source for the word "JAZZ."
By the late 1800s, African American brass marching bands that played European-style brass instrumentals were very popular in New Orleans at parties, picnics, and dance halls. As the blues also became more popular and widespread, however, the first blues-oriented brass bands started performing in New Orleans. These bands were called "jass" or "dirty" bands, because their music was funkier and they didn't march–they danced!
New Orleans is considered the birthplace of jazz, but many country blues artists in the Delta region grew up listening to, and loving, jazz, also. The accomplished soul/blues bandleader "Little" Milton (Milton Campbell, Jr.), who grew up on a farm in Mississippi, recalled: "The radio was mostly country and western but in the evening Louis Jordan had a little syndicated show that would come on in the area where we lived at 6:15 in the evening. They'd play his records for fifteen minutes."
Guitarist Robert Jr. Lockwood, who was born in Turkey Scratch, Arkansas in 1915, also listened to a wide variety of music while growing up in the Delta. "I always did like big bands like Count Basie, Duke Ellington, and all that stuff," Lockwood said during our interview.
Lockwood began studying the guitar at age eleven, with help from his mother's common-law husband, Delta blues genius Robert Johnson.
When Lockwood was in his teens, he started playing with harmonica player "Sonny Boy" (Aleck "Rice" Miller) Williamson. Williamson convinced the manager at KFFA radio in Helena, Arkansas to let him and Lockwood perform live on the air at noon every day, and advertise their gigs.
"I was on KFFA for about two years in Helena," Lockwood said, "and I hired a bunch of guys to be my band, and this bunch of guys that I hired was jazz musicians. They played all those standards. So that's the way I learned to play the standards. I had them to help me play the blues, and I learned what they played."
This experience served Lockwood in good stead when he moved to Chicago and started working with Chess Records.
"After I recorded my first records [with Doctor Clayton for Bluebird Records in 1941], I started working with Chess and Checker in Chicago," Lockwood explained, "I was playing with almost everybody Chess had, 'cause I was one of their favorite guitar players. So I was playing jazz, blues–I was playing everything. Now that's the one thing I think that all musicians are supposed to do, try to play more than one type of music."
Songs:
"Give Me My Blues"- Albert Collins
"The World's Jazz Crazy and So Am I"- Trixie Smith
Video:
Albert Collins – "Give Me My Blues"