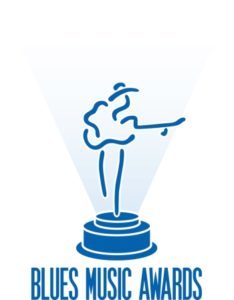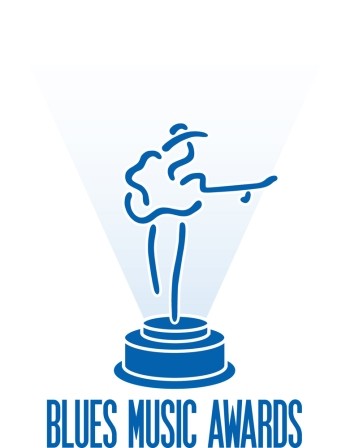 The 36th Blues Music Award WINNERS will be announced in this thread and live on Twitter!
And if you enjoyed our live coverage tonight and our new website redesign, we put the same hard work, effort, and excitement into a bold and vivid print magazine made just for blues fans… it even features an advice column from now-BB King Entertainer of the YEAR Bobby Rush!!! Subscribe now to start getting the very BEST in the blues delivered hot and fresh to your door.
FINAL UPDATE 11:41 WITH ALL WINNERS
B.B. King Entertainer
Bobby Rush
Elvin Bishop
John Németh
Rick Estrin
Sugaray Rayford
Band
Elvin Bishop Band
John Németh & the Bo-Keys
Rick Estrin & the Nightcats
Sugar Ray & the Bluetones
The Mannish Boys
Album
Can't Even Do Wrong Right – Elvin Bishop
Living Tear To Tear – Sugar Ray & the Bluetones
Memphis Grease – John Németh
Refuse to Lose – Jarekus Singleton
Wrapped Up and Ready – The Mannish Boys
Contemporary Blues Album
BluesAmericana – Keb' Mo'
Can't Even Do Wrong Right – Elvin Bishop
Original – Janiva Magness
Refuse to Lose -Jarekus Singleton
Hornet's Nest – Joe Louis Walker
Soul Blues Album
Memphis Grease – John Németh
Blues for My Father – Vaneese Thomas
Decisions – Bobby Rush with Blinddog Smokin'
In My Soul – The Robert Cray Band
Soul Brothers – Otis Clay & Johnny Rawls
Soul Blues Male Artist
Bobby Rush
Curtis Salgado
John Németh
Johnny Rawls
Otis Clay
Soul Blues Female Artist
Sista Monica
Candi Staton
Missy Andersen
Sharon Jones
Vaneese Thomas
Best New Artist Album
Don't Call No Ambulance – Selwyn Birchwood
Chromaticism – Big Harp George
Heavy Water – Fo' Reel
Making My Mark – Annika Chambers & the Houston All-Stars
One Heart Walkin' – Austin Walkin' Cane
Instrumentalist-Horn
Deanna Bogart
Al Basile
Jimmy Carpenter
Sax Gordon
Terry Hanck
Acoustic Album
Timeless – John Hammond
Hard Luck Child: A Tribute to Skip James – Rory Block
Jericho Road – Eric Bibb
Jigsaw Heart – Eden Brent
Son & Moon: A Tribute to Son House – John Mooney
Acoustic Artist
John Hammond
Doug MacLeod
Eric Bibb
John Mooney
Rory Block
Traditional Blues Album
For Pops (A Tribute to Muddy Waters) – Mud Morganfield & Kim Wilson
Common Ground: Dave Alvin and Phil Alvin Play and Sing the Songs of Big Bill Broonzy – Dave Alvin and Phil Alvin
Livin' it Up – Andy T-Nick Nixon Band
Living Tear To Tear – Sugar Ray & the Bluetones
The Hustle is Really On – Mark Hummel
Wrapped Up and Ready – The Mannish Boys
Instrumentalist-Bass
Lisa Mann
Bob Stroger
Michael "Mudcat" Ward
Patrick Rynn
Willie J. Campbell
Historical
Soul & Swagger: The Complete "5" Royales 1951-1967 – The "5" Royales (Rock Beat)
From His Head to His Heart to His Hands – Michael Bloomfield (Columbia/Legacy)
Live at the Avant Garde – Magic Sam (Delmark)
The Modern Music Sessions 1948-1951 – Pee Wee Crayton (Ace)
The Roots of it All-Acoustic Blues – Various Artists (Bear Family)
Song
"Can't Even Do Wrong Right" written and performed by Elvin Bishop
"Another Murder in New Orleans" written by Carl Gustafson & Donald Markowitz, performed by Bobby Rush and Dr. John with Blinddog Smokin'
"Bad Luck Is My Name" written and performed by John Németh
"Let Me Breathe" written by Janiva Magness & Dave Darling, performed by Janiva Magness
"Things Could Be Worse" written by Ray Norcia, performed by Sugar Ray & the Bluetones
Pinetop Perkins Piano Player
Marcia Ball
Barrelhouse Chuck
Bruce Katz
David Maxwell
Eden Brent
Instrumentalist-Harmonica
Charlie Musselwhite
Kim Wilson
Mark Hummel
Rick Estrin
Sugar Ray Norcia
Instrumentalist-Guitar
Joe Bonamassa
Anson Funderburgh
Johnny Winter
Kid Andersen
Ronnie Earl
Instrumentalist-Drums
Jimi Bott
June Core
Kenny Smith
Tom Hambridge
Tony Braunagel
Contemporary Blues Female Artist
Janiva Magness
Beth Hart
Bettye LaVette
Marcia Ball
Shemekia Copeland
Traditional Blues Male Artist
Lurrie Bell
Billy Boy Arnold
John Primer
Sugar Ray Norcia
Sugaray Rayford
Koko Taylor Award
Ruthie Foster
Alexis P Suter
Diunna Greenleaf
EG Kight
Trudy Lynn
Contemporary Blues Male Artist
Gary Clark Jr.
Elvin Bishop
Jarekus Singleton
Joe Bonamassa
Joe Louis Walker
Rock Blues Album
Step Back – Johnny Winter
Goin' Home – Kenny Wayne Shepherd Band
Time Ain't Free – Nick Moss Band
heartsoulblood – Royal Southern Brotherhood
The Blues Came Callin' – Walter Trout
The ONLY magazine with an advice column from the BB King Entertainer of the Year 2015… Mr. Bobby Rush!!