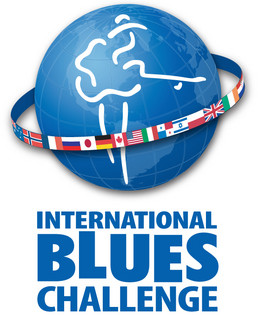 This year, as always, the 32th annual International Blues Challenge is taking place in the streets and venues of Memphis, Tennessee, "the home of the blues." Sponsored by the Blues Foundation, the IBC attracts hundreds of blues acts and artists from around the world who journey to Memphis to compete for cash, prizes, bragging rights, and industry recognition. Past winners include Trampled Under Foot, Selwyn Birchwood Band, Grady Champion, Mr. Sipp.
You can  Join the International Blues Challenge conversation on Twitter with #IBC2016
Wednesday, January 27
11:00am- 4:00 pm Pacific Northwest Showcase Club 152 First Floor
12:00pm–5:00pm Blind Raccoon Showcase Purple Haze Nightclub
12:00pm-2:30pm IBC Act Registration Tin Roof (315 Beale Street)
12:00-10:00pm Will Call, IBC Merchandise & CD Sales Club 152 2nd Floor
1:00-3:30pm Health Fair (cholesterol, blood pressure, diabetes, etc. screenings) Club 152 2nd Floor
1:00-2:00 pm Affiliate Roundtable Hard Rock Café 2nd Floor
2:30pm IBC Act Orientation Meeting Tin Roof (315 Beale Street)
4:30/5:00/5:35pm First Night of 32nd IBC Quarterfinals Beale Street IBC Pass or $10 wristband
American Blues Scene will update info as it becomes available, so check back with us throughout the day.