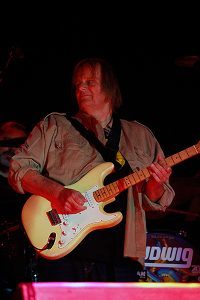 St. Petersburg, FL —  It's another beautiful sunny day here in South Central Florida. Occasionally, there is a light breeze blowing in from the bay to cool guests assembled in Vinoy Park for the final day of the 21st annual Tampa Bay Blues Festival. Held every year since 1995 in early April in beautiful Vinoy Waterfront Park, this festival is one of the premiere blues festivals in the world.
The lineup this day is as stellar as any, presenting the up-and-coming alongside established legends, and crowd favorites.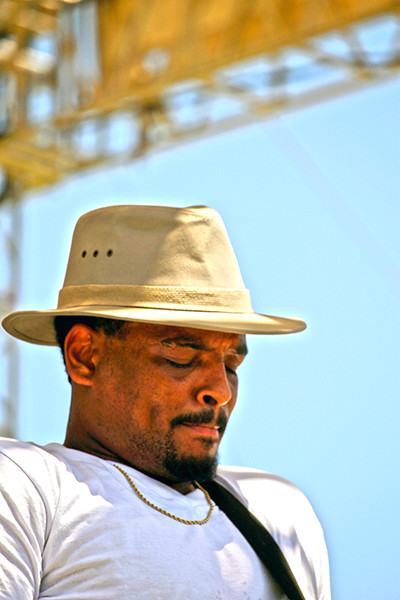 Leading off is a talented young player who blends rock, blues, and rap with superb storytelling, the always impressive Jarekus Singleton. Singleton is no less impressive today as he woos those assembled with his fluid, high octane fretwork, backed by a jamming band that keeps it coming. His set included such fine compositions as "Gonna Let Go," "Crime Scene Baby," "Come Wit Me," and the classic, "Born Under a Bad Sign."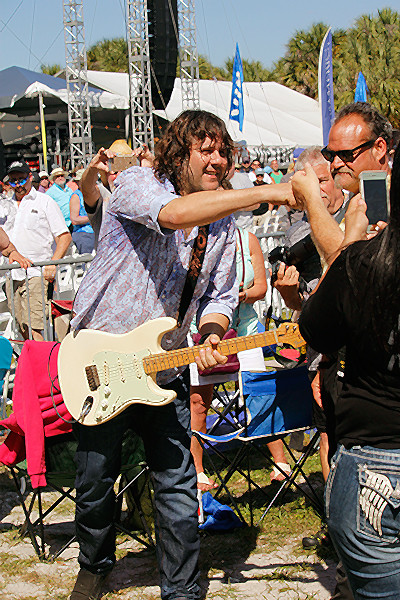 Florida favorite son Sean Chambers was up next with his band. Straight out of the gate, Chambers and the band has this crowd mesmerized channeling Rory Gallagher as they open with "Bullfrog Blues." They were cruising, burning every drop of premium they had in their tank as they roared through an intense set that included "Me and My Guitar," "World On Fire," and a rousing, head-thumping version of "Come To Papa."
By this time, the aromas of the many and varied food vendors have wafted their way over the crowd who begin to investigate more fully. They also begin to explore the many booths offering everything from T-shirts to hand crafted items for home and garden.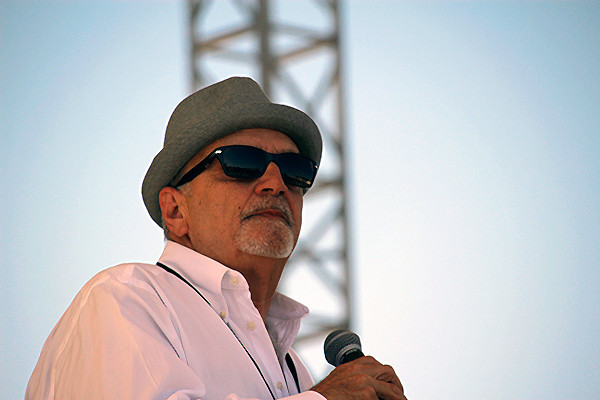 Following Chambers and company was Darrell Nulisch, who although from Dallas, brought a heavenly slice of Chicago soul, complete with tremolo and delay filled guitar lines, and witty, lively vocals. Standout songs during this set included "Shame, Shame, Shame," "I Hear Ya Knockin', and "Boogie Chillen'".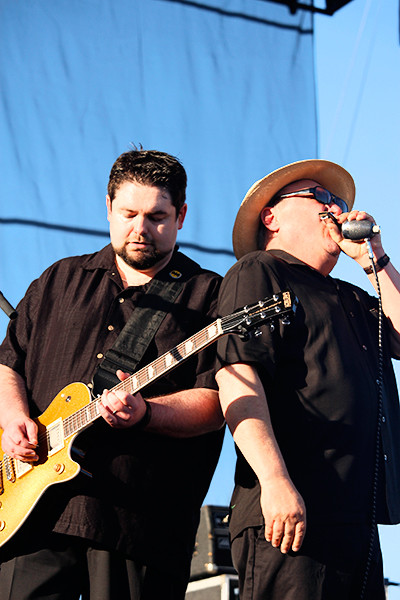 Sugar Ray & The Bluetones, featuring "Monster" Mike Welch on guitar took the stage and then, they proceeded to take the venue by storm. Their playing was inspired, and they too played some fine, sweet, soulful Chicago blues. "Monster" Mike Welch certainly lived up to his name as he played smoking, coherent, lead lines mixed with colorful rhythm lines. Sugar Ray was no slouch, delivering smooth, relaxed, inviting vocals. High points of this stellar set included "Blues Stop Knockin' At My Door," "Here We Go," "Last Call," "Rat Trap," "Midnight Blues," and the compelling "In The Quicksand Again."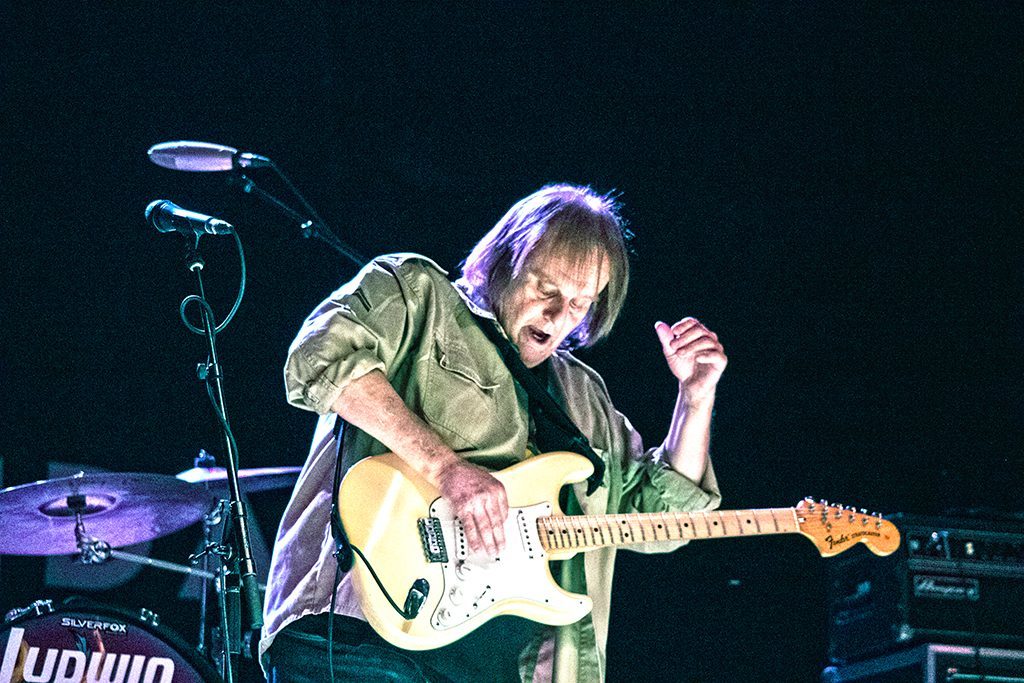 There was palpable anticipation in the air as the evening's final performer took the stage. Walter Trout had toured last year, coming back from an incredible metal, physical, and spiritual journey that saw him delivered from death's door, quite literally at the last minute. As part of his recovery from liver disease and a liver transplant, Trout had to learn how to walk, and talk, and even how to play his beloved Stratocaster, all over again.
From the second he began to run his fingers up and down the fretboard, at a pace and with an accuracy that would elicit a smile from Al Di Meola, everyone knew that Trout was back, even better than before. Some people had tears running down their faces as he played with a focused ferocity that was somewhere between Nigel Tufnel's "11" and straight up Alexi Laiho melt-your-face off, and he was playing blues rock!
Trout and company performed several songs including "I'm Gonna Ride," "Ride Til I'm Satisfied," and "I'm Almost Gone." Having been given a second chance through the gift of a liver transplant, Trout talked a bit about how one person can save up to eight lives with their gift(s) when they pass. Trout's son Jon joined him on electric guitar for "Tomorrow" and on acoustic guitar for "Take Me Home." He brought out Sean Chambers to join him on a rippin' rendition of the classic "Checking On My Baby." After leaving the stage, Trout returned with the band for an encore performance of "Going Down." The best part of being there was watching the joy on Trout's face as he tore it up with complete devotion and abandon. Anyone who witnessed this performance will never forget it.
Besides all the amazing music that is performed at the festival, proceeds from the event benefit charity partner, Pinellas Association for Retarded Children (PARC). This means that fans and guests enjoy the music and help the children in the community as well.