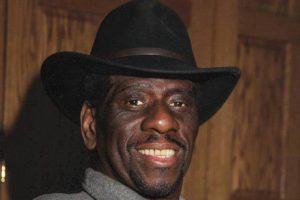 Chicago, IL – The Chicago blues community was shaken upon hearing the news of their own "Killer" Ray Allison passing in his sleep last week. A talented and giving human being, Ray was loved by everyone.
Ray will be celebrated with Homegoing Services beginning today:
Monday, October 10th – Visitation will take place from 6 PM – 9 PM
Tuesday, October 11th – Wake will take place at 1:00 PM. Funeral services following at 1:30 PM.
A.R. Leak Funeral Home – at the 79th & Cottage Grove location.
Those wishing to do so can donate to a GoFundMe page set up In Memory of "Killer" Ray to help with related expenses.
Facebook  – "Killer" Ray Allison