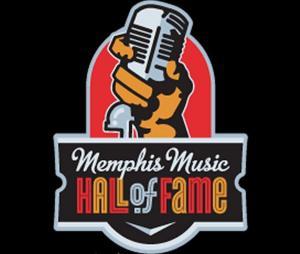 As of 6 pm today, there will be six new inductees into the Memphis Music Hall of Fame. They cover the musical gamut of blues, jazz, soul, R&B, rock and roll, and even opera. The class of 2016 is made up of blues master John Lee Hooker, jazz saxophonist Charles Lloyd, the Hi Rhythm Section, Stax Records great William Bell, rocker Domingo "Sam the Sham" Samudio and soprano opera singer Marguerite Piazza.
Official ceremonies inducting the six new members of the Memphis Music Hall of Fame will take place tonight at the Cannon Center for the Performing Arts.
"This year's class shows, once again, the diversity of Memphis music," said Hall of Fame executive director John Doyle. "It's jazz, rock, blues, soul and even opera. It just shows what a rich pool of talent Memphis has to draw from. Not only this year, but for many years to come."
These newest inductees bring the total members of the Hall of Fame to 60. Previously inducted members include B.B. King, Otis Redding, Bobby "Blue" Bland, Albert King, Sam & Dave, Carla Thomas, Al Green, Johnny Cash, and Justin Timberlake.
Hooker, who ran away from his Mississippi home at age 14, played on Beale Street, at the New Daisy Theater, in the 1930s. He landed a job with the Ford Motor Company in Detroit in 1943, and his recording career was launched with his hit song, "Boogie Chillen," five years later. Piazza was originally from New Orleans, but made Memphis her adopted hometown. After stints with the New York City Opera and the Metropolitan Opera, she became a performer and noted philanthropist in The River City. Both will be inducted posthumously.
William Bell was born William Yarbrough in Memphis on July 16th, 1939. He got his start in music backing Rufus Thomas and then as a member of the Del Rios. He got a job with Stax Records as a songwriter, and among his many hits was, "Born Under a Bad Sign," which he wrote with Booker T. Jones. Recognized as one of the songs that shaped rock and roll, it was a major hit for Albert King, and Cream. It is also one of the most covered songs in history, having been performed by everyone from Jimi Hendrix to Homer Simpson. A talented soul singer in his own right, Bell has released 16 albums and nearly 50 singles with hits such as "You Don't Miss Your Water," "Everybody Loves A Winner," and "Tryin' To Love Two." He also formed his own label, Wilbe, but most recently returned to Stax for his first major label album release in nearly 30 years, This Is Where I Live. He was also a featured artist in the documentary film, Take Me to the River, in 2014.
Domingo Samudio was born in Dallas, Texas on March 6th, 1937. His first musical project was a school band that included Trini Lopez. After several years serving in the US Navy, he formed a band called The Pharoahs in 1961, but they disbanded a year later. He joined Andy and The Nightriders in 1963, receiving the nickname, "Sam the Sham," after a joke about his inabilities as a vocalist. In June of that year, the band moved to Memphis, becoming the house band at The Diplomat. Three months later, he took control of the group, calling it, Sam the Sham and The Pharaohs. The group's two biggest hits were, "Wooly Bully," in 1965 and "Li'l Red Riding Hood," a year later. In 1970, he struck out on his own, releasing the Grammy winning album, Sam, Hard and Heavy, in 1971. The album featured Duane Allman, The Dixie Flyers and The Memphis Horns. Samudio is currently a poet and motivational speaker.
Charles Lloyd is a jazz saxophonist and Memphis native. Born in 1938, he was given his first saxophone at the age of nine. Influenced primarily by jazz artists, he was also exposed to the music of the city which included blues and gospel. As a teenager, he worked as a sideman for artists that included Johnny Ace, Howlin' Wolf, and B.B. King. In 1956 he moved to California to study music at USC. He joined the Cannonball Adderly Sextet and made his first recordings as a band leader in 1964. He formed his own quartet in 1965 and has since recorded 42 albums of his own, including his most recent, I Long to See You, just this year on the Blue Note label. Still a highly sought after sideman,  he has also recorded with artists including The Beach Boys, Canned Heat, The Doors, Roger McGuinn, and Chico Hamilton.
The Hi Rhythm Section was the house band for the Hi Records label in the 1970s. Recording at label owner, Willie Mitchell's, Royal Recording Studio, in Memphis, they appeared on nearly 20 gold and platinum selling albums, as well as countless hit singles for artists that include Al Green, Ann Peebles, Syl Johnson, Otis Clay, and many others. The group was made up of drummers, Al Jackson, Jr. and then Howard Grimes, both of whom came from Stax Records. Stax artists, The Memphis Horns, also appeared on several recordings, as did keyboardist Archie Tuner. However, the heart of soul of the Hi Rhythm Section came from three bothers. Organist Charles Hodges, bassist Leroy Hodges, and guitarist Mabon "Teenie" Hodges made up the core group, with their natural, family warmth. Having performed together since childhood, they brought a unique, intuitive groove to the group's sound. When Hi Records sold in 1977, the group dissolved, but regrouped as a touring band two years later. Recording for various artists and releasing two albums of their own, they've toured with acts that include Clay and Albert Collins.
Artists scheduled to perform and honor the inductees at tonight's event include Snoop Dogg, Cat Power, North Mississippi Allstars, Lawrence "Boo" Mitchell, The Sheiks, Jack "Oblivian" Yarber, Jackie Evancho, John Lee Hooker, Jr., and Michael Lington.  "We feel it's another exciting lineup," said Doyle. "It also shows just how dynamic Memphis' mix is, as the show will touch on almost every genre. This year, we've added opera to the mix, and as always we continue to celebrate rock, soul, jazz and blues."