In the grand scope of blues artists, a fairly small number sport facial hair. Perhaps among the most popular is the soul patch. It was originally known as the jazz dab, famously sported by trumpeter, Dizzy Gillespie. It eventually morphed into the "beard" of choice for artists such as Frank Zappa, the Blues Brothers, and Stevie Ray Vaughan. Other artists have groomed more ambitious growth. Here is our list of the 10 best beards in the blues.
1. Isaac Hayes – This Academy Award, Golden Globe, and multi-Grammy winning singer,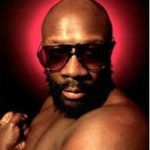 songwriter, and producer, was a driving force in the success of Stax Records. His voice is instantly recognizable for it's rich, baritone sound. He also cut a rather imposing figure with his slick, bald head, and well groomed beard. Stax executive, Dino Woodward, gave him the nickname, "Black Moses," due to the effects of his music on black audiences. We like to think his spectacular facial coiffure, had something to do with it as well.
2. Steve Cropper & Donald "Duck" Dunn – This pair of session musicians, songwriters, and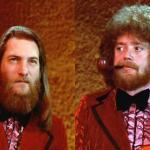 producers grew up as friends in Memphis, Tennessee. From their very first band in high school, the duo of Cropper and Dunn, became a dynamic vehicle of blues and soul in the "M." From the Mar-Keys, to Booker T. & The MGs, the Stax house band, the Blues Brothers, and the thousands of records on which they recorded, theirs was the sound that everyone tried to emulate, but none could duplicate. As inductees in the Rock and Roll Hall of Fame, their complementing guitar and bass are eternal, as are our memories of their bearded faces.
3. Doc MacLean – MacLean is a veteran Delta bluesman. His career has spanned over four decades, and his resume' is even more impressive than his facial growth. Accomplished on
harmonica, washboard, and bottle neck guitar, he began his musical journey by tracking down, and befriending, every living, old-time blues player he could find. The list is spectacular. Son House, Sleepy John Estes, Tampa Red, and Bukka White, to name a few. He toured, and performed, with Peg Leg Sam, Blind John Davis, Sunnyland Slim, Roosevelt Sykes, and scores of others. Now recording, and touring with his own trio, we was once a popular opening act for Sonny Terry & Brownie McGhee, Muddy Waters, and was Sam Chatmon's most frequent accompanist. Maybe it was Sam's beard that influenced Doc's.
4. Sam Chatmon – Sam Chatmon was member of the famous Chatmon family from Mississippi. He, along with his brothers, Lonnie, and Armentor, (better known as Bo Carter),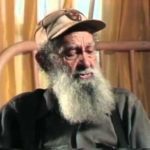 formed the Mississippi Sheiks, with Walter Vinson, and Papa Charlie McCoy. The made their first recordings in 1930, which included their biggest hit, "Sitting On Top of the World." Sam Chatmon played guitar, banjo, mandolin, and harmonica, playing at parties, and busking street corners for tips. In the early 1940s, he moved to Hollandale, MS, and took up work on a plantation until his re-discovery in 1960. He recorded for Arhoolie Records, and toured extensively, including the largest, and best known folk festivals of the time. The gentle muffling of his voice through that grand beard, may have been part of his lasting appeal.
5. Seasick Steve – Born Steven Gene Wold, in Oakland, California, Seasick Steve, learned the blues by accident. A man by the name of K.C. Douglas, who worked in Steve's grandfather's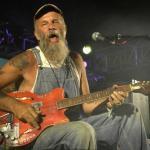 garage, taught the eight year old to play guitar. What he didn't know until much later, was that K.C. Douglas played with Tommy Johnson in the 1940s, and wrote the song, "Mercury Blues." Since that time, he's been an award winning artist, as well as a studio engineer, producer, and hobo. Extremely popular in Europe, he has lived all over and once busked the metro trains in France. A master story-teller, he claims much of his fame comes from his "haunted," 3-string Trance Wonder guitar. The nickname Seasick? He came by that for obvious reasons.
6. Taj Mahal – Multi-instrumentalist, singer, songwriter, Taj Mahal, has been making his unique form of blues music for over 50 years. Mixing country blues with music from the Caribbean,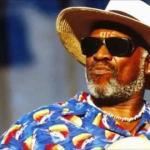 South Pacific, and Africa, he's blended a fine, distinctive sound. As he travels, and gains life experience, he adds more levels to his brand of blues, never disappointing fans, or new listeners. A true blues scholar, he studied ethnomusicology at the University of Massachusetts Amherst. He has been known to incorporate reggae, calypso, jazz, zydeco, and Gospel into American roots music. The combination has served Mahal well, garnishing him two Grammy Awards, and a spot in the Blues Hall of Fame. Sometimes clean shaven, sometimes mustachioed, when he wears a full beard, he rocks it.
7. Reverend Peyton – A product of Bean Blossom, Indiana, this bigger than life, country blues artist is a faithful follower of Charley Patton, Son House, Taj Mahal, Furry Lewis, and Blind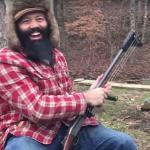 Willie Johnson. He, and his Big Damn Band, have made several pilgrimages to the Clarksdale, Mississippi area. They don't just perform there. Over the years they've sought the tutelage of acknowledged masters, such as T-Model Ford, Robert Belfour, and David "Honeyboy" Edwards. With a big, booming voice, and an uncanny ability to play anything with strings, the Rev has country roots, right down to the ground. With over two-thirds of each year spent touring, and recording, he still lives in the woods. Hunting, fishing, and all manor of outdoor activity provide both solace, and inspiration. His beard is just part of that. Thicker than the fur of a black bear, we can't imagine him without it.
8. Jeff Jensen – Producer, composer, and blues guitarist, Jeff Jensen, is a sight to behold. Epic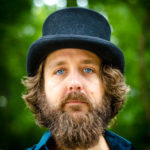 beard aside, his live performances are a whirlwind of sight and sound. Slinging the six-string like a man possessed, he, quite literally, takes over the stage. Be it blues, soul, or rock 'n' roll, his passion is at the forefront. Far from the suited, button down, bluesmen of old, his sheer, emotional, explosion of art, is right in your face. The music he makes is great on it's own, but his live shows leave the audience exhausted. When not on the road, he's a respected producer, working with artists that include Brandon Santini, and Mick Kolassa. Now headquartered in Memphis, this California raised artist shows no signs of burning out.
9. Leon Russell – The pride of Lawton, Oklahoma, Claude Russell Bridges began his 60 plus year career, playing in Tulsa nightclubs while still in high school. He began playing piano at age
four, and used a fake ID in order to get into the clubs to play. In 1958, he moved to Los Angeles, becoming a first-call session musician, and member of the Wrecking Crew. He helped Freddie King revive his career in the early 1970s. Then came hits such as "Tightrope," "Masquerade," "A Song For You," and "Delta Lady." In the 80s, and 90s, he went country, as his alter-ego, Hank Wilson. After a number of years in near obscurity, Elton John sought him out, and got him back on track, musically. Russell left us in November of last year. His hair and beard, seemed to be the color of chrome, even as a younger man, but his long, white locks, and chest length white beard are forever etched in our memory.
10. ZZ Top – In what conceivable universe would a list of majestic beards exist without mentioning that little band from Texas? ZZ Top has maintained their same lineup of Billy Gibbons, Dusty Hill, and Frank Beard, since their first gig at a Knights of Columbus Hall in
Beaumont, some 48 years ago. Their first two albums, showed both their blues roots, and humor, but it was Tres Hombres, in 1973, that really introduced the world to the ZZ Top sound. They've gone from heavy guitars to synth sound, and back again, recording hit after hit, for nearly half a century. Without even playing a note, the band is instantly recognizable due to the "Texas goatees," sported by Gibbons and Hill. They began growing their Herculean facial decorations in the 1970s. In 1984, Gillette offered them $1M to shave. Gibbons response was, "No dice. The prospect of seeing oneself in the mirror clean-shaven is too close to a Vincent Price film…a prospect not to be contemplated, no matter the compensation." The only member not to have a beard, is drummer, Frank Beard. Irony much?
Did we leave anyone out? Please fill in your favorite bearded bluesmen in the comments below.