Record Store Day was conceived in 2007, at a gathering of independent record store owners and employees as a way to celebrate and spread the word about the unique culture surrounding nearly 1400 independently owned record stores in the US and thousands of similar stores internationally. The first Record Store Day took place on April 19, 2008. Today there are Record Store Day participating stores on every continent except Antarctica.
April 22nd marks the 10th Anniversary of Record Store Day, and we couldn't think of a better way to celebrate, than by listing 25 records stores you must visit in your lifetime. Some were chosen due to their size, or regional fame. Others for their longevity in the business. Still others for their quirkiness, or eclectic inventory. All of them are on this list for a reason, and that reason is to get folks to visit, and immerse themselves in a culture that was nearly dead but has made a monumental comeback.
We don't claim this as the consummate list of record stores in the country. Nor do we claim these are even the best of them. But they are some of our favorites, and we're listing them here in no particular order.
1. Bob's Blues & Jazz Mart – Chicago, Illinois
Owned by Blues Hall of Famer, Bob Koester, this is the newest of his endeavors. Koester is
the founder of Delmark Records, as well as the world famous Jazz Record Mart in Chicago. In February, 2016, he was forced to close the Record Mart, due to skyrocketing rent increases. His solution was to open Delmark Records Music Shop in the front room of his Delmark Records Studios, but he has since opened this new store at 3439 W. Irving Park Road. The place where blues and jazz share top billing has one employee, Koester himself, who at age 84 works Monday through Saturday.
2. Vintage Vinyl – St. Louis, Missouri
Specializing in music, both old, and new, Vintage Vinyl is a 7,000 square foot mega music
store at 6610 Delmar Blvd. Owners Tom Ray, and Lew Prince, are celebrating 38 years in business this fall. They got their start by selling nearly 300 records one Saturday afternoon at the Soulard Farmer's Market. That was in 1979. Since that time, they've become on of the Gateway City's biggest attractions, at least among audiophiles. Their philosophy is simple; sell good music of all types, and make sure the employees can tell you all about it. Sounds like a great movie plot. Oh, wait.
3. Twist & Shout – Denver, Colorado
Another store with humble beginnings, Twist & Shout, located at 2508 E. Colfax Ave., is a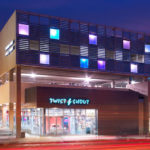 mecca for record lovers. Husband and wife owners, Paul and Jill Epstein, purchased a small store that had been seized for back taxes. That was 1988. Currently Twist & Shout boasts 11,000 square feet of music, in the heart of Congress Park. It started as a vinyl store, morphed into a CD store and has now come full circle with vinyl leading the way again. Another major draw for the store, is the live music. Traveling rock stars are almost obliged to visit, and play.
4. Cat Head Delta Blues & Folk Art – Clarksdale, Mississippi
Cat Head, located at 252 Delta Ave., has everything for sale in their title. Delta Blues and folk
art. But that's not all. Owner, Roger Stolle, with his personal mission statement of, "organize and promote from within," has turned the small store into an enormous attraction. Stolle is also a columnist, former radio correspondent, author, film producer, and founder of both the annual Juke Joint Festival, and Clarksdale Film Festival. He claims it's the town that makes the store successful, but his non-stop promotion of the Delta blues music, and culture, has brought visitors to Clarksdale from all over the world.
5. Amoeba Music – Berkeley, California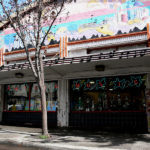 Flagship store of the chain, the original Amoeba opened at 2455 Telegraph Avenue in 1990. One of the most revolutionary cities in America saw the store expand and become a musical haven for locals and travelers alike. Playing off the Berkeley vibe, they opened two more stores in iconic California locations. 1997 saw the opening of store number two in the Haight-Ashbury district of San Francisco. The third stored opened in 2001 on Sunset Blvd in Hollywood. It's two floors occupy an entire city block, and the Jazz Room alone boasts millions of titles.
6. Grimey's New & Preloved Music – Nashville, Tennessee
Located in the heart of Music City, USA, Grimey's is one of the city's major musical
attractions. People have stopped in at 1604 8th Avenue South, for years to pick through their 300,000 selections. But that's far from all the store offers. Located beneath is the aptly named, Basement, which hosts live performances. Dozens of bands a year come and play there, including Brian Wilson, the Black Keys, and famously in 2010, Metallica, who recorded Live at Grimey's, at that location. Grimey's Too is just down the street and also houses The Frothy Monkey cafe, and Howlin' Books.
7. Euclid Records – St. Louis, Missouri/New Orleans, Louisiana

Euclid first opened it's doors in 1981 in the Central West End of St. Louis. 32 years, and two moves later, they're located in a 3 story building at 19 N. Gore Avenue. The second store opened in 2010. Located at 3301 Chartres Street, in the Bywater area of New Orleans, it was opened by a former employee of Vintage Vinyl, James Weber. Euclid's major claim to fame? The way they do business. In many cities across the country, the barber shop is the neighborhood cultural center. In both The Lou, and NOLA, that center is Euclid.
8. Princeton Record Exchange – Princeton, New Jersey
Serving historic, downtown Princeton for over 36 years, the Princeton Record Exchange has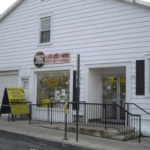 made several lists of top record stores in the country. One of the reasons is their eclectic selection of 150,000 records, CDs and DVDs. They sell rock, metal, and folk, but also blues, jazz, and classical. They're also very interested in buying entire collections, from collectors, estates, radio stations, and even retail store inventories. Their motto is, "No new or used music or DVD collection is too large." Located at 20 S. Tulane Street, they're only an hour from either NYC or Philly.
9. Green Noise Records – Portland, Oregon
First opening in Eugene in 1989, Green Noise moved to Portland in 2000. In 2005, they
merged with punk rock label, Dirtnap Records, and will be moving to a new location in May. The new store opens at 720 N. Killingsworth on May 6th. It will also be under new ownership, with former Accident Prone Records manager, Gary Bahen, taking the reins. Their specialty is punk, hardcore, and indie metal, and as well as being a brick and mortar store, they are also a huge mail order outfit. One of their great selling points is free shipping in the US for orders of $35 or more.
10. Josey Records – Dallas, Texas/Kansas City, Missouri/Tulsa, Oklahoma
One of the coolest things about Josey Records, is that they also press vinyl albums. They've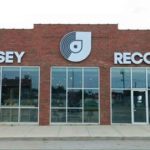 been doing so since 1967. They work with affiliated labels, and even press their own EPs, like the live Record Store Day performances at their stores. Although the KC store is our personal favorite, the flagship store has been in Dallas for many years, and the Tulsa store opened on historic Route 66 just last month. So, Josey sells vinyl, presses vinyl, sells turntables in their stores, and has plans for a recording studio, label, and distribution service. Now, that's a record store.
11. Bop Street Records – Seattle, Washington
Owner, Dave Voorhees, got his start by selling 45s out of his parents' basement. That was in
1974. On a trip to Texas, he came into possession of 3,000 rare blues records. With these being in high demand, he opened Bop Records in 1979, and in 1984, moved to the current location at 2220 NW Market Street. The store now boasts over 500,000 titles, on LP, 45, 78, 8-track, and cassette. The shelves are built so high, that library ladders are needed to navigate them. It also features a digger's basement, and dedicated jazz room. Yes, they still carry rare blues titles.
12. Hello Records – Detroit, Michigan
If you own a record store in Motown, it had better be just that, a record store. Hello Records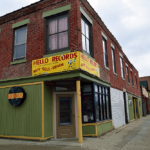 is that very thing. They specialize in vinyl, and shellac recordings in 12″, 10″, and 7″ sizes. The tiny shop, at 1459 Bagley, has a huge inventory of soul, blues, jazz, and reggae. They are also well known for purchasing records, stereo equipment, and vintage music memorabilia. Their main focus is on party and dance music from the 1940s to today. When you go there to shop, leave your credit cards and checkbooks at home. Hello Records is a cash only business.
13. Stick It In Your Ear – Springfield, Missouri
In the very heart of the Heartland, sits Stick It In Your Ear, a great record store at 330 E.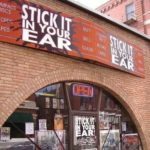 Walnut. Open 7 days a week, their selection runs the musical gamut from rock, soul, and blues, to metal, country, and soundtracks. Stick It offers music in all the popular formats, including vinyl, CD, and tape. They are also the go-to shop for posters, shirts, concert tickets, and local stories. One of the few record stores that doesn't have a website from which to order, it offers that hometown feel that most places are missing these days. Besides, wouldn't you rather rummage through the racks of music than just point and click?
14. Sweat Records – Miami, Florida
The southernmost store on our list, is Sweat Records, located at 5505 NE 2nd Avenue.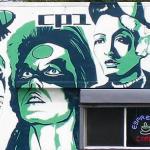 Opened by two DJs in 2005, the original store was destroyed by Hurricane Wilma the same year. Undaunted, they moved into a warehouse, until the new store opened in 2007. Extremely community-based, Sweat Records also houses a coffee bar, event center, and bookstore. Live performances, movie nights, and community meetings are par for the course, and you may just run into Iggy Pop, Jello Biafra, or Dick Dale shopping there. Their annual Sweatstock celebration is not to be missed.
15. Third Man Records – Nashville, Tennessee/Detroit, Michigan
Musical innovator, and blues disciple, Jack White, launched his Third Man Records label in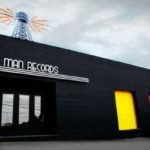 2001. In 2009, they moved to 623 7th Avenue South in Music City. Yes, it's a record store, but it's also much more. Third Man is also home to the label offices, distribution center, and the Novelties Lounge. Just like in the old days, artists can enter the Blue Room, and record a song, direct to acetate. It's the only facility of this kind in the world. There is also tons of colored vinyl selections to choose from in the store front. In 2015, a second location, Third Man Records Cass Corridor, opened at 441 W. Canfield Street in Detroit.
16. Shangri-La Records – Memphis, Tennessee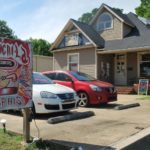 Generally regarded as THE place for Memphis blues, and soul, Shangri-La is located in a converted house, at 1916 Madison Avenue. Since 1988, they've been featuring the sounds of Memphis, including live performances by artists such at Othar Turner, and North Mississippi All Stars. The Shangri-La label, grew, and split from the record store. They buy, sell, and trade music, posters, books, stereo equipment and all manner of pop culture memorabilia. Legend has it that their annual company Christmas parties, have to be experienced to be believed.
17. The Thing – Brooklyn, New York
Not for the faint of heart, but a must visit experience. The Thing opened in 1998 as a second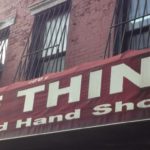 hand store at 1001 Manhattan Avenue. They still sell books, camera equipment, and the like, but the real treasure trove is in the basement. There, one will find, possibly, a million records. They are crated, stacked, and everywhere, but they are not curated, nor classified. One truly has to dig to find the possible rarity. However, once you get past the dust, and the general overwhelming feeling, you may just find something very rare, and very valuable. The best part is, it will only cost you a buck or two.
18. Antone's Record Shop – Austin, Texas
Twelve years after founding his famed nightclub, Clifford Antone opened the doors to
Antone's Record Shop across the street. Still in the original location at 2928 Guadalupe, the store remains a gathering place for blues disciples, and Texas music lovers, from all over the world. Now owned by some long-time employees, Eve Monsees, and Mike Buck, Antone's also has a great selection of zydeco, bluegrass, country, soul, and vintage rock and roll. Whether you're catching a show at the club, or navigating the throngs at SXSW, make sure you stop in here. If you don't, you'll wish you had.
19. Electric Fetus – Minneapolis, Minnesota

First opened by four friends in the heart of the city's hippie scene of 1968, Electric Fetus is a name most folks won't easily forget. The current store at 2000 4th Avenue S., carries on the their original Bohemian traditions, while keeping up with the times. Gone are the days when customers found a note on the counter, asking them to leave the money for their purchases next to the register. However, with their huge selection of music and gifts, they focus on the hometown feel of things. Hey, the mayor shops there, so who are we to argue?
20. Matt Anthony's – Louisville, Kentucky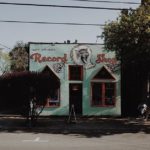 Who better to open a record store than a DJ? That's exactly what WFPK air personality, Matt Anthony did in 2012. Wanting to simply share his love of music with the Derby City, it only took a year to be locally voted as the "best place to buy vinyl." Almost all the records here at 2354 Frankfort Avenue, are in mint or near mint condition, and you can find everything from Wilbert Harrison to Milky Chance. They also share a space with London book dealer, Paul Wheeldon. An anglophile's dream.
21. Ernest Tubb Record Shop – Nashville, Tennessee
Few record stores have been around as long as Ernest Tubb's. The shop first opened in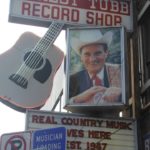 1947, primarily as a mail order business. Business was brisk, and in 1951 the store moved to it's current location at 417 Broadway, which had more room for the Saturday night live, in-store, radio broadcasts. The definitive home of country and bluegrass, they've been selling vinyl for 70 years. Artists such as Taylor Swift, and Eric Church are right alongside Gene Watson, and Charley Pride. If you like your record shopping mixed with some great history, Ernest Tubb's Record Shop is the place.
22. Louisiana Music Factory – New Orleans, Louisiana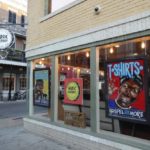 If you like your blues swampy, or are into zydeco, look no further. This store is a NOLA survivor, being first opened in 1992, in the city's French Quarter. They survived Hurricane Katrina with minimal damage, and were one of the first stores to reopen. Three years ago, they moved to their current location of 421 Frenchmen Street, but still specialize in hard to find, independently released, local music. Weekly, in-store, live performances, as well as the WWOZ Swamp Shop, add to the Cajun charm.
23. Double Nickels Collective – Tempe, Arizona
This extremely unique idea was formulated by owner, Michael Pawlicki in 2013. Why have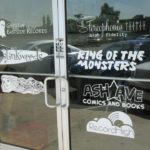 one store, when you can have a group of several vendors under a single roof? The store is located at 45 W. Southern Avenue, near Mill. Pawlicki moved in his collection of popular, and rare records from Eastside Records, then, offered space to other folks as well. Stinkweeds, Redfield, Record High in Phoenix, and other record sellers, share space with Meat Market Vintage Clothing, Ash Avenue Comics, Stereophonic High Fidelity, and more. A true one-stop shop.
24. Jerry's Records – Pittsburgh, Pennsylvania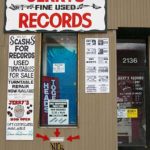 Spending your two week vacation in the Steel City? Plan on half that time being spent at Jerry's. The store is at 2136 Murray Avenue, and boasts one of the largest selections of vinyl we've ever heard of. At any given time, you can peruse over 1 million albums, just as many 45s, and 20,000 78s. Well curated, and alphabetized, the records are sorted by format, genre, and artist. Even if they hadn't been in business for "33 1/3 years," owner, Jerry Weber quotes Robert Johnson on their website, and that's cool enough for us.
25. Vinyl Daze Records – Virginia Beach, Virginia

Vinyl, all vinyl, and nothing but vinyl. That's what you'll find at Vinyl Daze Records. No CDs, DVDs, or tapes clutter their shelves. The 958 Laskin Road location has one of the largest selections of underground punk, and metal anywhere. But wait, there's more. Blues, jazz and a myriad of other genres are well represented. If you're a first time record buyer, they can also hook you up with the premium, vintage sound equipment you'll want. They've been at the same location since 2011, and their listening station is a very popular fixture.
We sure would like to hear about your favorite place to buy records. Post them up in the comments section below and share the wealth.