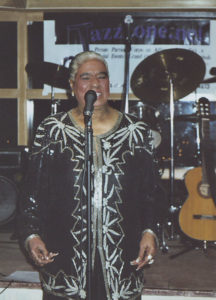 Tony Award-winning actress, and singer, Linda Hopkins, died on Monday, at the age of 92, in Milwaukee, Wisconsin. The death was confirmed by her great-niece Hazel Lindsey.
Born Melinda Helen Matthews, on December 14th, 1924, Hopkins grew up in the "Zion City" neighborhood of New Orleans. She began singing in the church choir at the age of three, and at age 11, she called Gospel music great, Mahalia Jackson, and convinced her to perform at a fund raiser. Jackson accepted, not realizing she was speaking to a young girl. So impressed was Jackson of the child's performance, she got her a gig with the Southern Harp Spiritual Singers in 1936.
That same year, Hopkins first saw Bessie Smith perform. It was an epiphany for the pre-teen, who began adding blues to her repertoire.
In 1950, she moved to Oakland, California, where she met Johnny Otis and Little Esther Phillips. It was Phillips who gave her the stage name, Linda Hopkins. In 1952, she began a two year tour of Hawaii and Japan, during which she performed with Louie Armstrong in Honolulu.
In 1960, she first toured Europe, and three years later recorded her only hit record. "Shake a Hand," was a duet with Jackie Wilson, recorded on the Brunswick label, that reached #21 on the Billboard R&B chart.
However, it was a year earlier, in 1959, that she first channeled her idol, Bessie Smith, on stage. She portrayed Smith in the Broadway production of Jazz Train, as well as it's European counterpart, Broadway Express.
During this time, Hopkins began attending Stella Adler's Acting School in New York. These classes helped her perfect her stage presence for what was to come. She spent nine months in the Broadway production of Purlie, with Sammy Davis, Jr., and then won both a Tony Award and Drama Desk Award for her performance in Inner City.
In 1974, she co-wrote and performed in the one-woman musical revue, Me and Bessie, which ran in Washington D.C., Los Angeles, and on Broadway for a total of 453 performances. It also gave her another Drama Desk Award nomination. At the time, it was the longest-running one-woman show in Broadway history.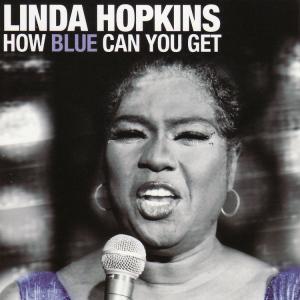 Hopkins was back on Broadway in 1989, in the production of Black and Blue. This particular show contained the music of W.C. Handy, Louis Armstrong, Duke Ellington, Fats Waller, Eubie Blake, and Big Maybelle. It closed in January of 1991, after 829 performances. Hopkins was again nominated for a Tony Award but lost to co-star, Ruth Brown. Another show, Wild Women Blues, conceived by Hopkins, premiered in Berlin in 1997. The following year, she celebrated 50 years in show business.
In 2005, she received a star on the Hollywood Walk of Fame. Her star is located in front of the Pantages Theatre, right next to the one awarded to her dear friend, Bette Davis.
In her nearly 70 year career, she traveled the world, performed on stage, in films, and television, and released 5 albums of blues and gospel music, not including the many singles she released in the 50s and 60s. She will be dearly missed.