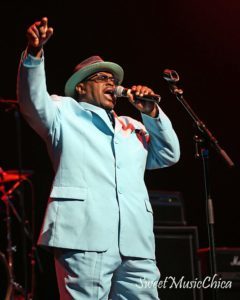 Joseph "Smokey" Holman and Tweed Funk are back at Buddy Guy's Legends tonight. As many of you know, Holman has spent the better part of the past 18 months fighting his way back from Multiple Myeloma.
Tweed Funk will be appearing at Buddy Guy's Legends tonight at 9:30 PM. Tickets are $10 and can be purchased here.
To date, the band has issued four albums that have been well received by fans and critics alike. Their latest is Come Together, issued in April, 2016 on Tweed Tone Records. The group effortlessly blends blues, soul, and rock into gripping performances that grab hold of audiences and don't let go.
Don't miss this opportunity to see "Smokey" and the fellas live at this iconic venue.
Thursday, Apr 13, 2017 9:30 PM
Ticket Price: $10.00
Restrictions: 21 & over