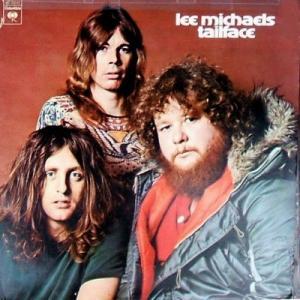 Premier Austin, Texas based drummer, Barry "Frosty" Smith, died unexpectedly at his home on Wednesday evening. In 2015, he had suffered a heart attack, stroke, and pneumonia, and had, for the most part, been unable to perform since. He was 71.
Born on March 20th, 1946, in Bellingham, Washington, he was raised in California's Bay Area. Trained in classical piano, he switched to drums, due to their natural feel. After playing in several dive clubs, and strip bars in San Francisco, he moved to Los Angeles. There, he got his first big break, as drummer for organist, Lee Michaels.
While in California, he was also a member of Sweathog, as well as recording, and touring with Parliament/Funkadelic, Rare Earth, and the Steve Miller Blues Band, among others. It was a chance meeting, and extended stretch with Delbert McClinton, that led him to make his home in Texas.
Frosty arrived in Austin in the early 1980s, and set about making himself a household name in the Live Music Capital of the World. He became ubiquitous, playing with bands at local hotspots such as Antone's, La Zona Rosa, and the Continental Club. He recorded one album with McClinton, Plain From the Heart, in 1981. From there, the list of artists with whom he recorded and performed became the stuff of legend.
He played blues, rock, country, and more, with dozens of artists including Junior Brown, the Texas Tornadoes, Marcia Ball, Candye Kane, Alvin Youngblood Hart, Long John Hunter, Lonnie Brooks, and Phillip Walker. He is, perhaps, most famous for his work with Soulhat, with whom he recorded five albums, and hit the Billboard charts with the Top 40 single, "Bonecrusher."
Social media responses from friends and fans alike have been far-reaching.
"An Austin legend, his musicianship was of the highest caliber. He was the first drummer I jammed with when I moved Austin. He played without pretense and influenced legions of Austin players." – Hadden Sayers
"I literally had tears in my eyes I was so moved by the drums. It was wild and funky and I couldn't even comprehend how someone could play like that." – Eve Monsees
"Man, what a great dude! I was lucky enough to have met him several times in my life, and maybe we'll run into each other again one day. You will be missed, Frosty, and you will be remembered. The beat goes on, ol' friend. The beat goes on." – Rickie Lee Reynolds
"I've been blessed to work with some phenomenal drummers, NONE better than Frosty. Some different, but none better. God's speed my Brother." – Larry Fulcher