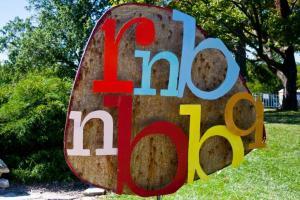 The Roots N Blues N BBQ Festival will celebrate their 11th anniversary this year in Columbia, Missouri with a stellar lineup of performers. This year's festival runs from Friday, 29 September through Sunday, 1 October.
Not only is the talent top-tier, but there are culinary delights for everyone to enjoy as well as crafts and merchandise for guests to peruse and take home with them if they find that one thing that really makes them smile. There are VIP areas, beer gardens, a sober party tent, cell phone charging stations, shuttles, and more.
Artists performing this year include Leon Bridges, Gary Clark Jr., Marty Stuart & His Fabulous Superlatives, The Suffers, The Mavericks, and Booker T's Stax Revue.
Founders, Richard King and company from Thumper Entertainment, believe that the shared experience of live music promotes harmony among people from all walks of life. That has been their mission since the beginning, and they've built on that philosophy to add more to the festival each year.
American Blues Scene has called it "one of the most prominent festivals in the country," and we weren't joking. The thing is though, there is so much more than music and vendors that make this festival a vital institution in the community it entertains and serves.
For instance, festival proceeds go to the Blues in the Schools program. Students have the opportunity to write and perform with award-winning guest musicians and internationally recognized music educators in their classrooms. Programs range from assembly only to a week-long residence. They also learn about the blues and American blues history, traditions, diversity, culture, and influential blues legends through hands-on experience.
All through the year, there are events that help to fund and raise awareness for Blues in the Schools, including "Name That Tune" contests, events that feature "Battle of the Bands," as well as art shows and more.
On Saturday, September 30th, 2017 the 1/2 Marathon & 10K will take place and participants run through Columbia's trails, the beautiful downtown and the University of Missouri Campus before finishing at Stephen's Lake Park.
Stephen's Lake Park itself is a slice of paradise featuring gorgeous landscaping, a beautiful lake, fountains, rides, and all in all, it is the perfect setting for sharing food and music with neighbors and friends, old and new.
Festival guests can download a Roots N Blues Festival Map here.
This year, the festival will be "cashless." According to the festival website, "By using RFID wristbands and Cashless Payment Technology your wristband becomes your ticket and your digital wallet."
Columbia has ample, quality lodging, and with Discover The District, Downtown Columbia Restaurants and Retailers currently have specials going on until festival weekend! Just show your ticket to redeem! Check them out here.
The City of Columbia is less than one mile from the festival and will be running COMO Connect for FREE all festival weekend! Ride from your house, hotel, or another location, we've got stops all over the city! Get the complete COMO Connect Map or route specific maps here. Call (573) 874-7282 for free, individualized trip planning. All COMO Connect buses are ADA Accessible.
Folks can also take a leisurely 16-minute walk from the festival to downtown Columbia. Follow Walnut Street East all the way to the festival and be sure to use the crosswalks for safety. Of course, they can also use the Uber app to get a ride to and from the Festival. The Uber drop off & pick up location will be in the Stephens Lake Parking Lot.