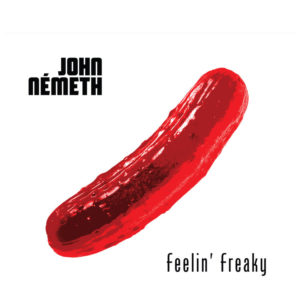 John Németh has made a name for himself with blues and soul fans everywhere through persistent sweat equity, and an abundance of innate talent, as attested to by his 19 Blues Music Awards nominations, including five for the prestigious B.B. King Entertainer of the Year Award.
In late Spring 2016, John Nemeth & his band descended upon Don Odells Legends where they gave a series of brilliant performances. One of those performances included this solid soulful rendition of  "Gave Up On You," captured here.
Németh says, "This song is glued together by a heavy beat. The guitar calls out to the bass to answer the sequence. The horns reply in support of the vocals and the organ provides the turmoil. This is a song about temptation, pain, regret, cheating and lust! Stone cold baby!"
"Gave Up On You," is included on Németh's latest album, Feelin' Freaky, out on the Memphis Grease label. Available on 18-gram vinyl, MP3, and CD, the album was produced by Luther Dickinson at his Zebra Ranch in Coldwater, Mississippi, and features 11 original songs.