Washington, DC – Across the United States there are traditional art forms that shape our culture and make our communities distinct, whether it's conjunto music in Texas, old-time buckdancing in Tennessee, or Chilkat weaving in Alaska. For the past 35 years, the National Endowment for Arts (NEA) has presented National Heritage Fellowships to celebrate and honor master artists working in the folk and traditional arts. Today the NEA is announcing the nine 2017 National Heritage Fellowship recipients, who will each receive $25,000 and will be honored in Washington, DC this September.
"The National Endowment for the Arts is proud to honor these individuals for artistic mastery, as well as a commitment to sharing their traditions," said NEA Chairman Jane Chu. "Our nation is a richer, more vibrant place because of these artists and the art forms they practice."
The 2017 NEA National Heritage Fellowship recipients are:
Norik Astvatsaturov (Wahpeton, ND) – Armenian Repoussé Metal Artist
Anna Brown Ehlers (Juneau, AK) – Chilkat Weaver
Modesto Cepeda (San Juan, PR) – Bomba and Plena Musician
Ella Jenkins (Chicago, IL) – Children's Folk Singer and Musician
Dwight Lamb* (Onawa, IA) – Danish Button Accordionist and Missouri-Style Fiddler
Thomas Maupin (Murfreesboro, TN) – Old-time Buckdancer
Cyril Pahinui (Waipahu, HI) – Hawaiian Slack Key Guitarist
Phil Wiggins (Takoma Park, MD) – Acoustic Blues Harmonica Player
Eva Ybarra (San Antonio, TX) – Conjunto Accordionist and Bandleader
*Dwight Lamb is the recipient of the 2017 Bess Lomax Hawes NEA National Heritage Fellowship in recognition of an individual who has made a significant contribution to the preservation and awareness of cultural heritage.
Profiles of the 2017 Heritage Fellows are available here, along with photos and audio samples of their work.
The NEA will celebrate the 2017 National Heritage Fellows at two events this fall in Washington, DC, both of which are free and open to the public. The NEA National Heritage Fellowships Awards Ceremony will take place at the Library of Congress on Thursday, September 14th, 2017 at 5:30 p.m. and the NEA National Heritage Fellowships Concert will take place on Friday, September 15th, 2017 at 8:00 p.m. at George Washington University's Lisner Auditorium. Concert tickets are first come, first served and will be available later this summer. The concert will also be webcast live. More information about both of these events will be available later this summer.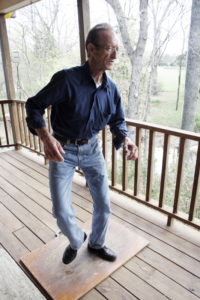 The National Heritage Fellowships recognize the recipients' artistic excellence and support their continuing contributions to our nation's traditional arts heritage. Including the 2017 class, the NEA has awarded 422 NEA National Heritage Fellowships, recognizing artists working in more than 200 distinct art forms, such as bluesman B.B. King, Cajun fiddler and composer Michael Doucet, sweetgrass basketweaver Mary Jackson, cowboy poet Wally McRae, Kathak dancer and choreographer Chitresh Das, and gospel and soul singer Mavis Staples. More information about the NEA National Heritage Fellows is available on the NEA's website. The NEA is currently accepting nominations for the 2018 class of NEA National Heritage Fellowships. The deadline is August 3rd, 2017. Visit the website for more information and to submit a nomination.
Established by Congress in 1965, the NEA is the independent federal agency whose funding and support gives Americans the opportunity to participate in the arts, exercise their imaginations, and develop their creative capacities. Through partnerships with state arts agencies, local leaders, other federal agencies, and the philanthropic sector, the NEA supports arts learning, affirms and celebrates America's rich and diverse cultural heritage, and extends its work to promote equal access to the arts in every community across America.