This year's festival was held throughout Millennium Park, a venue change from the long-time location at Grant Park. As usual, the lineup had a large variety of talent at the five stages throughout the three days of the festival, and all the local blues bars were packed every night with more music than anyone person could hope to see.
Although the Millennium Park incorporated some great changes – large tents for the Front Porch and Mississippi stages, with state of the art sound at the evening Pritzker Pavilion, the entire area for the festival was smaller and packed with blues fans as well as the normal crowds of Chicago tourists coming to see the park and the famous Bean.  Despite the logistics of accommodating the masses, the festival is always a great event and the performances were stellar.
While it is impossible to cover every band, Friday's highlights included Rip Lee Pryor, Cedric Burnside Project, Henry Gray with Bob Corritore, Nick Moss Band with newest member, harmonica master Dennis Gruenling, and the evening blues shows started with John Primer and ended with a huge celebration of the 40 year anniversary of Billy Branch's Sons of Blues with a huge Reunion Show, bringing back all living members from the band. It was a great evening.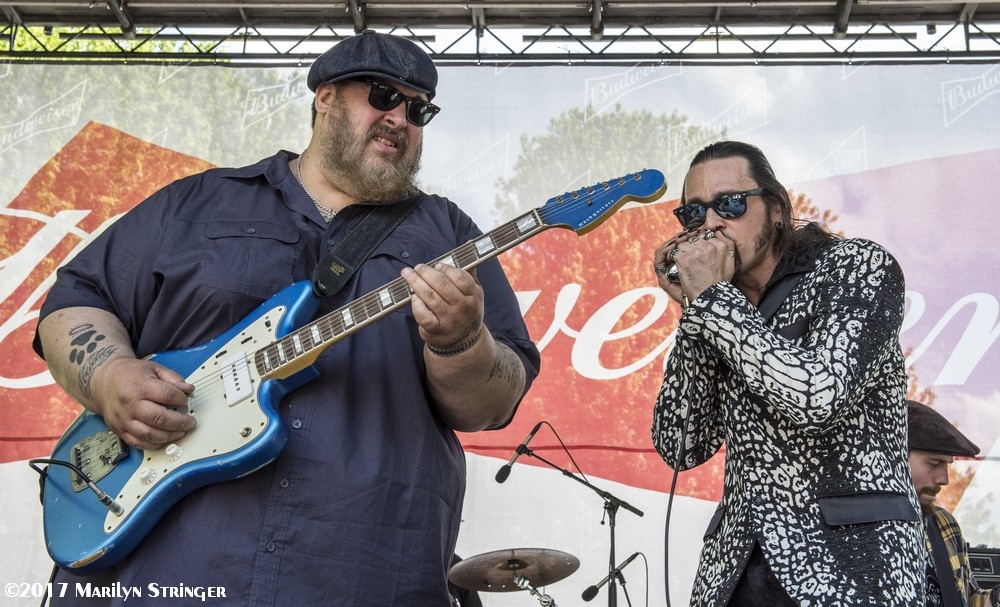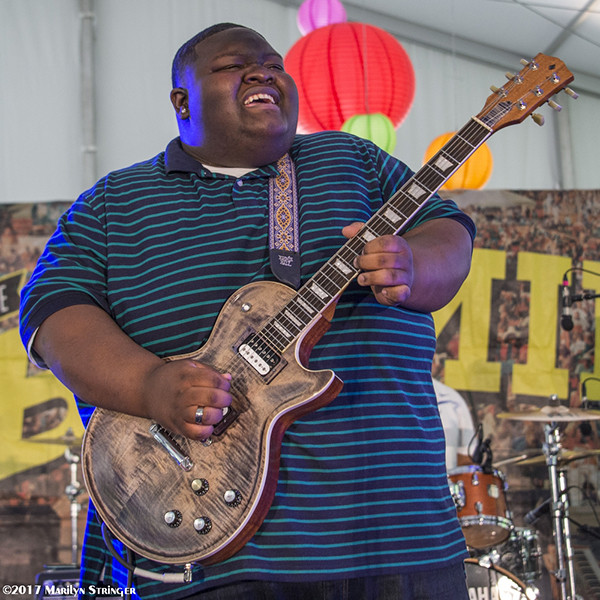 Saturday's highlights included Christone "Kingfish" Ingram, Alastair Greene with the Nick Moss Band members, Big Bill Morganfield, Coco Montoya, and closed out at the Pritzker with blues and soul artists Nellie "Tiger" Travis and William Bell. Throughout the day, the capacity crowd were eating these performances up! Seeing younger artists like "Kingfish" perform with such passion and poise really impressed this grateful audience.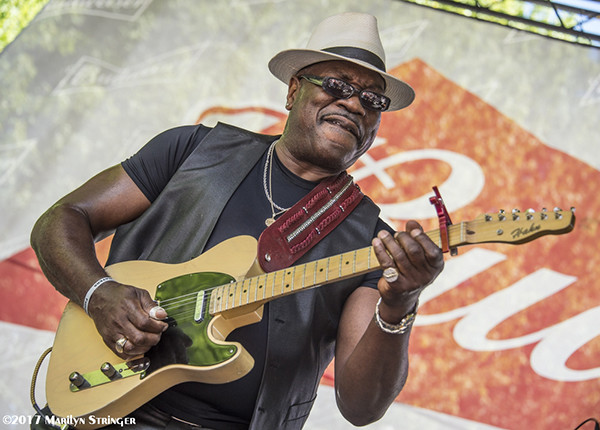 Sunday's highlights begin with Taildragger and the Allstars, then JJ Thames, Mud Morganfield with guest Studebaker John, Zakiya Hooker (playing acoustic on her father's red guitar), Denise LaSalle, and closed out the festival with three great shows at the Pritzker. Ronnie Baker Brooks was joined on stage by his brother, Wayne, and lifetime family friend, Jellybean Johnson, who all paid tribute to their recently deceased father, Lonnie Brooks.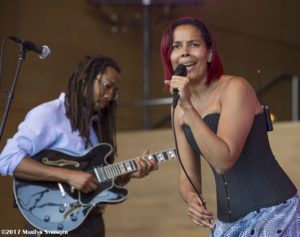 During the finale, the brothers both picked up their dad's guitars, were joined by Jellybean and Billy Branch, on harmonica, and brought the audience to tears. Lonnie was an icon in Chicago and the blues community. Their set was followed by Rhiannon Giddens, lead from Carolina Chocolate Drops, who brought her own band and delved into Americana, roots and blues for a great set. The evening closed out with multi-faceted Gary Clark Jr., who's style crosses beyond deep blues to pure rock and back to soulful ballads.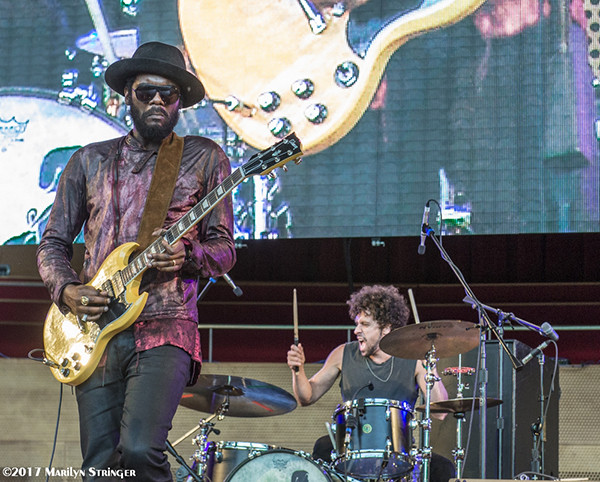 The Chicago Blues Festival is one of the last great free festivals dedicated to keeping the blues alive right at home. Thanks, Chicago!