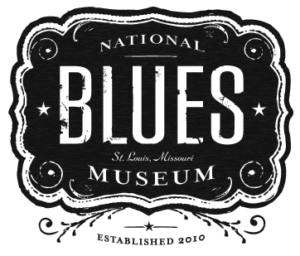 St. Louis, MO – The National Blues Museum is pleased to announce it is hosting the program, Through Legends of Black Radio in celebration of Black Music Month. On Saturday, June 24, 2017, 1:00 p.m. – 2:00 p.m., the voices of St. Louis radio will again be heard. This panel discussion will take place in the Lumière Place Legends Room.
The mere mention of the names Doug Eason, Donn Johnson and Bernie Hayes brings pleasant memories to many that grew up in the St. Louis metropolitan area during the 1960s through the 1980s. Often, their voices were the first sounds you heard in the morning and the last sounds you heard before going to sleep at night. Not only did they share with their listeners the best music of the day, they kept them informed on social and cultural issues telling them where to go and how to get there.
"I grew up during a time when each of these legends were automatic background sounds of my youth." says Jacqueline Dace, Director of Internal Affairs at the National Blues Museum. Dace continues, "We are now at a time when Black Radio is relatively non-existent and it is crucial that we remember what we've lost and why."
"We highlight Black Radio because of its significance to our history and the significance of the individuals involved." says Dion Brown, Executive Director of the National Blues Museum. "The history of Black Radio is intimately connected with the blues. It was certainly a crucial vehicle that removed the blues from a confined geographic space and shared it with a diverse and larger audience."
Admission for the panel discussion is free for the public. Event attendees who would like to tour the museum after the event will receive a special discounted admission rate.
For more information about this event, please contact Jacqueline K. Dace, Director of Internal Affairs, at 314-925-0016 ext. 437 or by email at jdace@nationalbluesmuseum.org.
The National Blues Museum is dedicated to preserving and honoring the history and legacy of Blues music and its impact on American and world culture. Located in Downtown St. Louis in the Mercantile Exchange (MX) district, the museum is an independent, 501(c)(3) non-profit organization whose mission is to be the premier entertainment and educational resource focused on the Blues as the foundation of American music. Voted as a top travel destination in 2016 by The New York Times, Smithsonian.com, and CNN, the National Blues Museum uses artifact-driven exhibits, live performances and interactive galleries to perpetuate blues culture for future generations of artists, fans and historians. Conveniently located at the center of St. Louis's convention and tourism district, the museum is within walking distance of the iconic Gateway Arch, the home venues of the MLB's St. Louis Cardinals and the NHL's St. Louis Blues, and many other attractions and amenities.