This is the latest installment of our weekly series The Language of the Blues, in which author and rock musician Debra Devi explores the meaning of a word or phrase found in the blues.
Grab a signed copy of Devi's award-winning glossary The Language of the Blues: From Alcorub to Zuzu (Foreword by Dr. John) at Bluescentric.com. Also available as an eBook.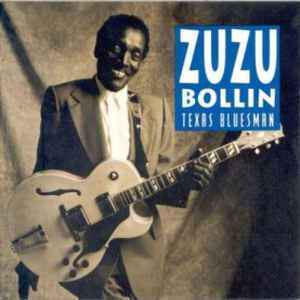 Zuzu is southern slang for a cookie, as in "Can I have some more zuzus, Mama?" The original zuzus were ginger snaps made by Nabisco. The earliest mention of them in print is an A&P ad in The New York Times in 1932: "ZuZus, Lemon Snaps, Cheese Tidbits, Vanilla Wafers, Chocolate Snaps, or Marshmallow Sandwich, package 4 cents; regular price 5 cents."
Texas blues guitarist A.D. "Zuzu" Bollin got his nickname from his passion for the Nabisco ginger snaps. Bollin formed a band with sax player David "Fathead" Newman in 1949, and later played with Percy Mayfield before packing it all in to go into the dry cleaning business.
Bollin was rediscovered in 1987 when the Dallas Blues Society convinced him to do some shows. He cut an excellent album in 1989 called Texas Bluesman that showcased his T-Bone Walker-style guitar playing."Zuzu" Bollin passed away in 1990.
I first heard the word "zuzu" used by New Orleans R & B artist Dr. John when I was interviewing him. We had been talking for two hours in his living room in a Manhattan townhouse when his wife came in to see if we needed anything. "Bring us some more zuzus, honey," Dr. John said, motioning at the plate of cookies we had emptied during our chat.
Zuzu can also be used as a variation of the Creole word juju, which refers to a folklore system that uses magic charms like a mojos to create good luck (good juju) or bad luck (bad juju) for oneself or for another person.
Pick up a signed copy of The Language of the Blues today!
Songs:
"Zuzu Man"- Dr. John (Mac Rebennack)
Video:
Dr. John – "Zuzu Man"