Helena, AR — All the stages up and down Cherry Street come alive on Friday, filled with buskers and music on all of the eight blocks of the festival. One of the highlights of the day was the reunion of Reba Russell and Tracy Nelson. Those two women were so happy to be singing together they could hardly contain their glee both onstage and off. Their sets were back to back on the main stage and they both joined each other in their sets.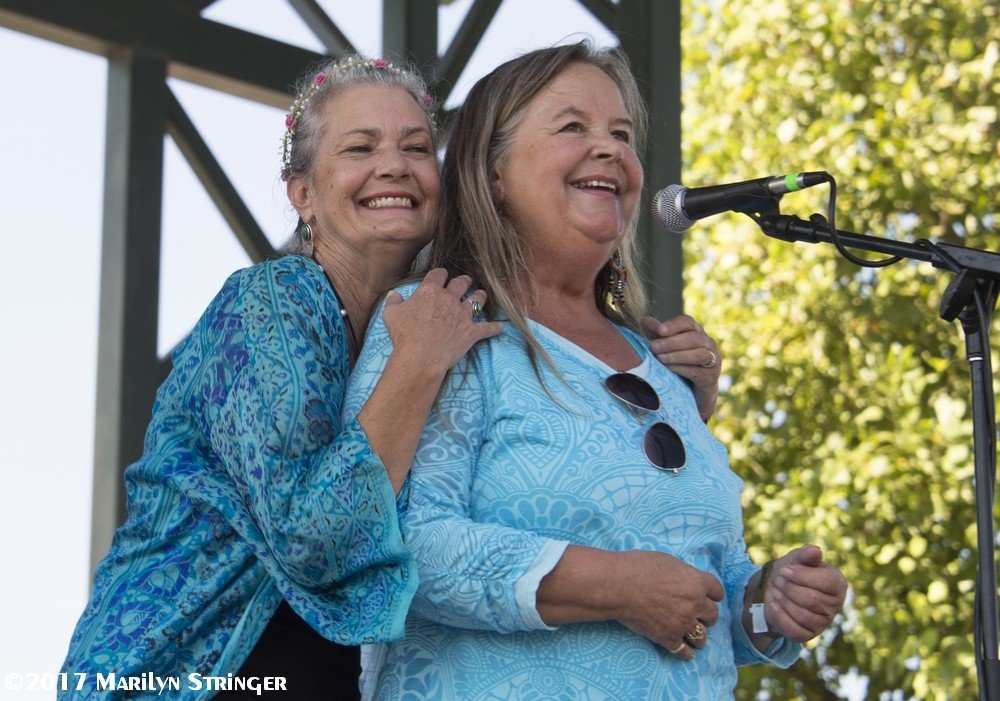 There were a lot of bands this year that were first timers at The Biscuit. Nikki Hill was one of them. And she was a first for many of the fans too. Nikki exploded onto the stage with her unique, fresh style of blues that crosses into retro pop, and a bit of everything that is young and fresh and fun. Matt Hill, and Laura Chavez, who was recently added to the band, are well matched in their guitar skills, playing off each other regularly. The band was having the time of their lives, playing full out, and enjoying every bit of it.
Anson Funderburgh is a staple at the festival, having played every King Biscuit since its beginning. He brought up Andy T, Josh Parks, and Bob Margolin to finish his set, which was solid as always.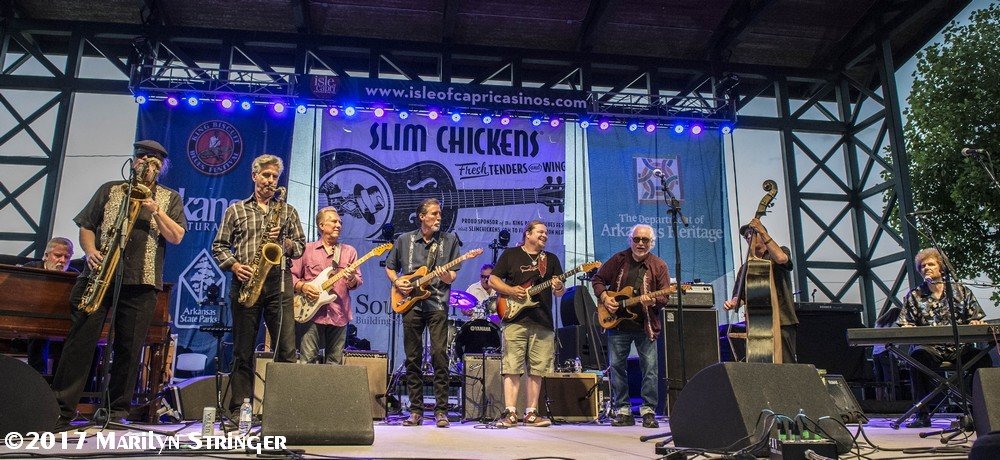 Paul Thorn is a regular at The Biscuit. Having missed last year, he was back this year with one of the most inspiring and moving sets of the festival. He went full gospel, backed by the McCrary Sisters, with the intention of healing our hearts after the Las Vegas attack on their festival. Although he still had his entertaining quips, stories, and humorous outlook on life, they were minimal as he moved the audience to a place of healing and love, and the McCrary Sisters were integral this show. Kudos to Thorn for this timely, moving performance.
JJ Grey & Mofro closed out the day with a superb performance.