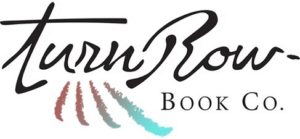 Greenwood, MS – This Monday, on Halloween Eve (October 30th) at the local TurnRow Book Company store on Howard Street, a crew will be visiting to film as authors J. M. Dupont and Mezzo discuss their novel, Love in Vain: Robert Johnson 1911-1938. Currently, there is a French documentary being made about the life of Robert Johnson.
Friends and fans alike are encouraged to be on hand and share in the excitement!
Those not yet familiar with the thrilling graphic novel telling of the life of Robert Johnson, should take a look. The novel examines "the stories and legends that surround his life and death — his childhood, his womanizing, his pact with the devil at the crossroads — Mezzo and DuPont have produced a fittingly creative and beautiful depiction of this most extraordinary life."
The authors will be on hand for this event!
Those interested in reserving signed copies can learn more here.
Author Event:
Monday 30 October 5:30 PM
J.M. Dupont and Mezzo at
TurnRow Book Company
304 Howard Street
Greenwood, MS  38930
For more info:
Phone:             662.453.5995
Email               turnrow@turnrowbooks.com