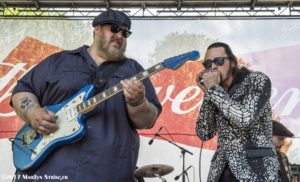 Chicago-based, independent blues record label, Alligator Records, has announced the signing of famed Windy City guitarist, vocalist, and songwriter Nick Moss. To christen the signing, the Nick Moss Band featuring Dennis Gruenling will release their label debut, The High Cost Of Low Living, in March 2018.
Moss is a bona fide bluesman with 12 solo releases to his credit. These range from straight ahead Chi-Town blues to experimental blues-rock. The High Cost Of Low Living marks a return to the classic Chicago blues ensemble sound Moss knows, lives and loves. But it's no re-creation of old songs. Moss wrote nine memorable new originals and Gruenling wrote two, all rooted in the blues tradition.
"It's very exciting to bring an artist to Alligator who is so deeply rooted in the Chicago blues tradition, but creating fresh new songs to carry that tradition forward," said Alligator founder and president Bruce Iglauer. "He's a thrilling guitar player, a gritty, honest singer, and his band is tough as nails. Dennis Gruenling is a blues harmonica master and a terrific showman, and he brings another world class talent to Nick's band. These are artists that any fan of the blues has got to love."
Growing up in Chicago and standing tall at 6'2″, Moss, now 48 years old, dreamed of playing both music and sports. When kidney surgery sidelined his athletic hopes, he dove headfirst into the blues. His mother was a huge blues fan, even taking a young Nick to see bluesmen like Muddy Waters live in concert. Originally a bass player, Moss got his first professional break touring and playing bass with legendary West Side Chicago guitarist Jimmy "Fast Fingers" Dawkins. He next toured with Willie "Big Eyes" Smith (longtime Muddy Waters' drummer), leader of the Legendary Blues Band. Finding himself in need of a guitarist, Smith insisted Moss switch instruments.
Moss is now a 30-year veteran guitarist who paid his dues gigging in the Second City's rough and tumble West and South side blues clubs under the tutelage of some of the city's greatest blues luminaries.
New Jersey's Dennis Gruenling is considered among the very top blues harmonica players today. As a teen, Gruenling heard the Alligator recording Harp Attack! (featuring Junior Wells, Carey Bell, James Cotton and Billy Branch) and decided the harmonica was his calling. A self-taught player, his fat-toned harp work, soulful singing and raw-boned, untamed energy are a perfect foil for Moss' guitar playing and commanding vocals.
Although Moss and Gruenling had known each other for 20 years and have jammed together often, it wasn't until 2016 that they decided to team up full time. Moss' deeply rooted yet fully modern guitar playing flawlessly meshes with Gruenling's monster harmonica chops. On stage, the two communicate seemingly telepathically, as Moss lays down the deepest blues licks and Gruenling's harmonica wails and howls in perfect response, with Moss' top-notch band adding their energy and expertise to the ensemble.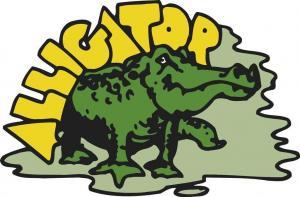 "I am extremely excited and honored to be a part of Alligator Records' legacy," says Moss. "It was 35 years ago I got my first Alligator recording — Blues Deluxe — and 30 years ago I saw my first Alligator act, Little Charlie & The Nightcats, in person. My life has never been the same!"