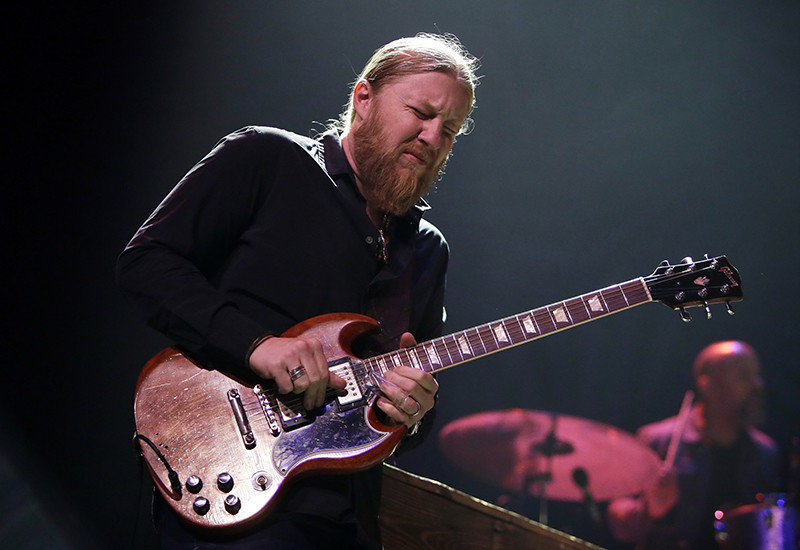 The Tedeschi Trucks Band opened the first of two nights at the Orpheum Theatre Tuesday with a high energy, unforgettable performance. I can only imagine what the second night will bring; how can they outdo themselves after setting the bar so high?
TTB, formed by husband and wife, Susan Tedeschi and Derek Trucks, might have assembled one of the best touring jam bands ever. The chemistry between these twelve musicians is amazing. The band fed off each other throughout the evening, bringing the crowd to its feet song after song. The powerful, singular voice of Susan and the flawless slide guitar from Derek would be enough for me to come back the second night. Stir the harmony vocals of Mike Mattison, Mark Rivers, and Alecia Chakour into this stew, and you'd think you'd died and gone to heaven.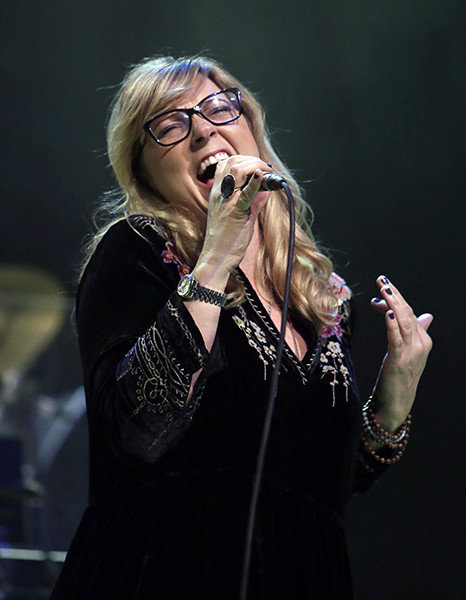 This night started with the band covering Hambone Willie Newbern's "Roll and Tumble Blues" (as "Rollin and Tumblin"), and after a couple of TTB songs, "Anyday" (Derek and the Dominos) followed. "Shame," a newly written piece seemed to have had a warm reception from the crowd. "Don't Think Twice" followed with keyboardist Kofi Burbridge joining in with a flute solo, just another example of how talented these musicians are and how Derek and Susan incorporate their many talents into the music. "Let's Go Get Stoned," a Ray Charles cover, had the crowd singing along word for word. The band ended the show with "I Want More," and the crowd wanted more, as the two drummers took it to another level going back and forth to end the song.
The encore featured TTB original and fan favorite "Bound for Glory," which allowed everyone's talents to shine as each member took a turn. I'll say it again: The chemistry of this band has blown the roof off the Orpheum, and it shows how much fun they are having; always smiling and or laughing along the way.