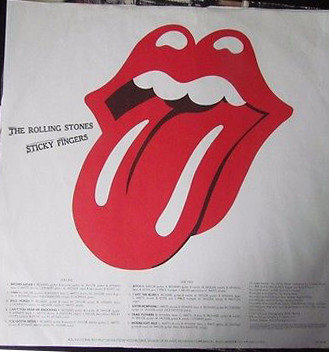 For decades, The Rolling Stones have been world renowned for their edgy licks, cult following, and iconic Hot Lips logo.
Interestingly, the vision for the logo came from the mind of Mick Jagger himself — but it was his mouth that truly created the inspiration for the artwork.
In 1969, Mick Jagger reached out to London's Royal College of Art to employ work of John Pasche for developing the (partial) face of the band. Pasche was a 24-year-old student at the school, and Jagger was fond of his work. The two agreed on a price of £50 (around $77USD) to develop the logo for The Rolling Stones.
Mick Jagger had a vision for the logo — of the Hindu goddess Kali, which typically includes a very pronounced mouth and a long tongue sticking out. However, when Pasche first met with the front man, it was Jagger's own mouth that inspired the artist.
The Rolling Stones were so happy with the Hot Lips logo, they gave Pasche a bonus of £200 ($271USD).
The Hot Lips first appeared on the sleeve of The Rolling Stones' 1971 Sticky Fingers LP. The tongue and lips, draped in sex and rebellion, quickly became the embodiment of The Stones' persona. The band and fans embraced the logo and it was never retired.
Several versions of the logo have been produced over time. The Forty Licks album artwork brandished a rainbow version of the Hot Lips, the GRRR! album flaunted the Hot Lips on a Gorilla, and The 94-95 Voodoo Lounge Tour included national flag tongue and lips, with renderings from Brazil, Canada, Japan, USA, and others.
John Pasche went on to design several European Tour Concert Posters for The Rolling Stones in the early 70's, and he developed art for Jimi Hendrix, Judas Priest, David Bowie, The Who, The Stranglers, Bay City Rollers, and The Stones' Goat's Head Soup.
In 2008, the V&A Museum purchased the original Hot Lips artwork for $92,500.
Now almost 50 years later, the Hot Lips have become just as legendary as Rock and Roll, and will forever be part of The Rolling Stones.