Memphis, TN – The International Blues Challenge (IBC) officially opens at the Clayborn Temple, a key site in the civil rights struggle of the 1960s where Dr. Martin Luther King spoke. In the spirit of Dr. King's message, the blues is all-embracing and knows no boundaries of color, nationality, or gender.
And so The Blues Foundation felt it a fitting place to begin the IBC as we welcome artists from around the world to perform on the night before The Challenge officially begins. The International Showcase will expand in a number of clubs on Beale Street beginning at 9 pm. Open to the Community – No Charge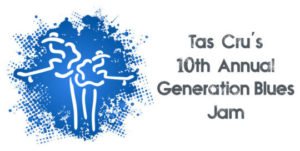 Also today, Tas Cru's Generation Blues Fundraiser takes place at the Rum Boogie Cafe, beginning at 8 pm. There's no cover with an IBC Pass and donations are encouraged.
To see what artists are performing at the Clayborn Temple and other venues, view and download this schedule.