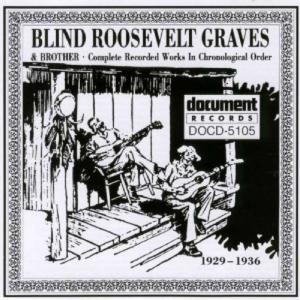 Back in December of 2017, JD Nash came up with a formidable list of contenders for the musician who may have actually invented Rock and Roll, a term that goes back much further than Alan Freed's use of it in 1951. "It's described the motion of a ship, a state of religious fervor, and an analogy for sex," he explained. Elvis Presley, Ike Turner, Bill Haley, Chuck Berry, Bo Diddley, Fats Domino, Little Richard, and Sister Rosetta Tharpe all made his list, and if Rock and Roll were to have a birth certificate, one might expect the birthplace to be Memphis or Clarksdale or Detroit.
One conspicuous omission from a list of usual birthplace suspects would be Hattiesburg, Mississippi, due to the 1936 recordings of the Mississippi Jook Band. The band was founded by Blind Roosevelt Graves and his brother Uaroy, who were best known for gospel songs, such as "I'll Be Rested" and "Woke Up this Morning (With My Mind on Jesus)." These foundational gospel tunes were the kind of seminal songs that were in the DNA of all subsequent American music. Along with pianist Cooney Vaughn, the Graves brothers recorded as the Mississippi Jook Band; and in the more secular recordings of "Barbecue Bust" and "Dangerous Woman," we hear the nascent sounds of Rock and Roll.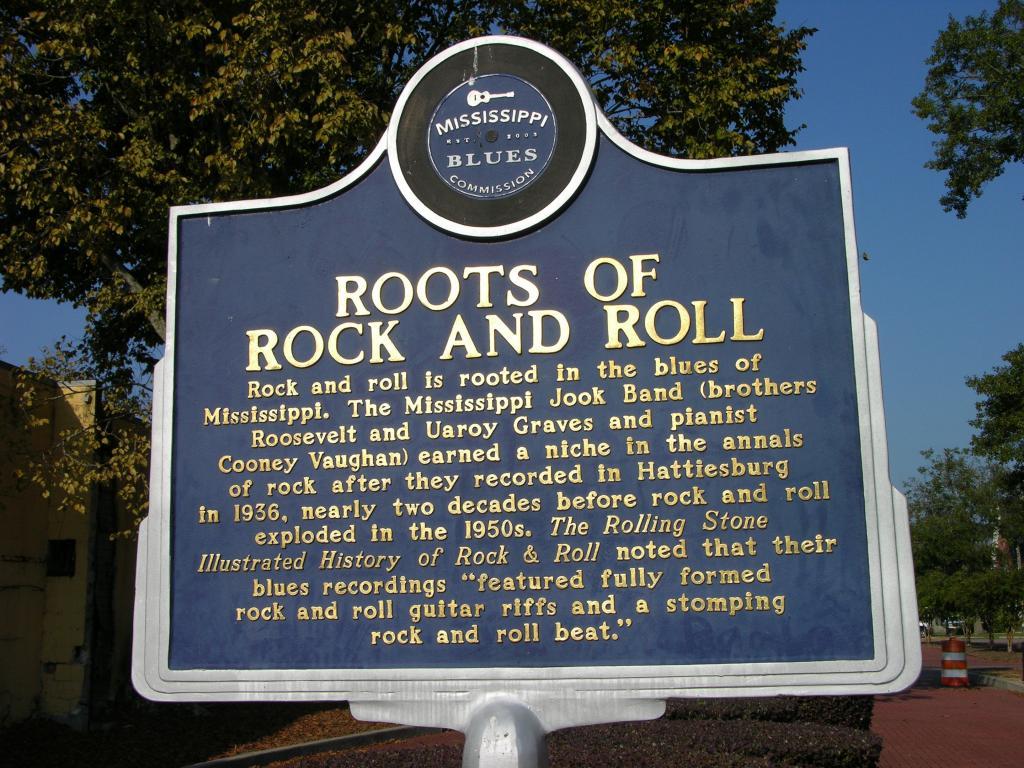 One of the first articles collected in the book The Rolling Stone Illustrated History of Rock and Roll (1992) was "Rock Begins," written by noted music scholar Robert Palmer. The article states that rock's roots derived from the "rocking and reeling" style of ecstatic singing found in the "maverick Sanctified and Holiness churches, where guitars, drums, and horns were as acceptable as the pianos and organ, and more easily afforded." According to Palmer, the Graves brothers' "'Barbecue Bust' and 'Dangerous Woman' featured fully formed rock and roll guitar riffs and a stomping rock and roll beat."
While Nash claims that Rock and Roll as a genre arguably dates back almost a century, it might be said that 81 years is a more precise estimate. And when someone asks about who really invented the music known as Rock and Roll, you can tell them Roosevelt and Uaroy Graves did it in Hattiesburg during the Great Depression.
For more information on the Graves brothers, and for information on the current campaign to mark the grave of Roosevelt and Elizabeth Graves in Gulfport, check here.