MEMPHIS, Tenn.— On May 9th, The Blues Foundation will celebrate the 39th class of Blues Hall of Fame inductees in a ceremony taking place at the Halloran Centre for the Performing Arts and Education in Memphis, Tennessee. This year, there will be 13 illustrious honorees, representing all five of the Hall of Fame's categories: Performers, Non-Performing Individuals, Classic of Blues Literature, Classic of Blues Recording (Song) and Classic of Blues Recording (Album).
The 2018 class of performers covers nearly a century of music making. The inductees include Mamie Smith, the 1920s singer who has been hailed as the first "Queen of the Blues," and Georgia Tom Dorsey, the blues pianist and songwriter who was Ma Rainey's accompanist in the 1920s and later Tampa Red's musical partner. The golden age of Chicago blues is represented by renowned band The Aces (featuring Louis Myers, Dave Myers, and Fred Below) and the legendary drummer Sam Lay. The late Roebuck "Pops" Staples will be joining his daughter Mavis, a 2017 inductee, in the Blues Hall of Fame.
B.B. King's 1967 album Blues Is King is this year's Classic of Blues Recording Album entrant, while the five classic blues recordings feature Ma Rainey's "See See Rider Blues," Albert King's "Cross Cut Saw," Joe Turner's "Roll 'Em Pete," Booker T. & the MG's "Green Onions," and Bo Diddley's "I'm a Man," the B side to "Bo Diddley," which was inducted last year as a Classic of Blues Recording.
The year's honoree in the Non-Performer category is Al Benson, the disc jockey, promoter, and music entrepreneur who was the long-time powerbroker of the Chicago blues scene. The 2018 pick for the Classic of Blues Literature is I Feel So Good: The Life and Times of Big Bill Broonzy, the authoritative 2011 biography written by Bob Riesman.
May 9th's Hall of Fame Induction Ceremony will kick off at the Halloran Centre (225 South Main Street, Memphis) at 5:30 p.m. with a cocktail reception, which will be followed by formal inductions at 6:30 p.m. More music magic continues the next evening, May 10th, when the Blues Foundation presents the 39th Annual Blues Music Awards at Memphis' Cook Convention Center. Both events are open to the public and tickets are now on sale. The Hall of Fame Induction Ceremony Tickets cost $75 per person; Blues Music Award tickets are $150 per person.
As part of the Induction Ceremony, the Blues Hall of Fame Museum is securing special items representing each of the new inductees, and those artifacts will be installed and available for viewing beginning May 9th.
Since opening in May, 2015, the Museum has been a treasure for both serious blues fans and casual visitors. Offering intriguing exhibits (including traveling exhibits that rotate in conjunction with major Blues Foundation events) and in-depth history, the museum educates and entertains visitors with all that is blues culture, while 10 individualized galleries feature interactive touchscreen displays along with three master databases where they can hear the music, watch videos, and read the stories about each of the Hall of Fame's over 400 inductees.
ABOUT THE INDUCTEES: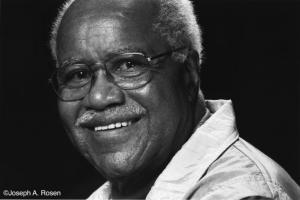 Roebuck "Pops" Staples was the leader of Staples Singers, formed with his children Pervis, Cleotha, Mavis, and Yvonne. Known as "the first family of gospel music," the Staples were a rare gospel group that crossed over to fans of rock, blues, folk and soul. This was partly due to the universal appeal of songs like "Respect Yourself," partly to Mavis' powerhouse singing, and partly due to Pops' blues-style guitar playing. He grew up on Mississippi's famous Dockery plantation, the long-time home of Charley Patton. Patton and Howlin' Wolf (who frequently performed in the area) inspired Pops to learn the guitar and their influence permeated Pops' "gospel" guitar work. He won the Grammy's Contemporary Blues honors in 1994 for his final CD, Father Father.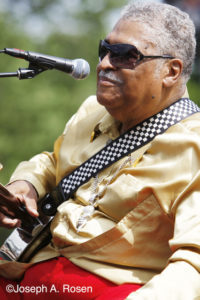 Sam Lay is a drummer's drummer. His career stretches back 60 years, and even now, in his early 80s, he still takes the stage on occasion. Lay's resume reads like an all-star lineup of blues giants: Little Walter, Howlin' Wolf, James Cotton, Muddy Waters, Magic Sam, Lightnin' Hopkins, and the list goes on. A 2015 Rock and Roll Hall of Fame inductee as part of the Paul Butterfield Blues Band, Lay accompanied Bob Dylan at the 1965 Newport Folk Festival and on one Highway 61 Revisited studio session. The Chicago-based Lay also was a founding member of the fabled Paul Butterfield Blues Band, with three other members (Butterfield, Mike Bloomfield and Elvin Bishop) previously inducted into the Blues Hall of Fame. Lay attributes his signature double-shuffle drumming style to the double-time rhythms he heard in church growing up in Birmingham, Alabama.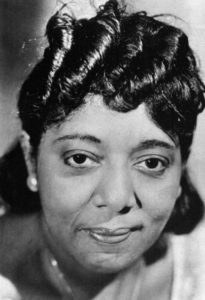 Mamie Smith earned her place in music history with her recording of "Crazy Blues," which caused a sensation in 1920. Its success, coupled with her extravagant stage shows, brought her fans across racial lines, which was a huge rarity in those days. A trailblazer, Smith spread the popularity of blues and gave it commercial legitimacy. She also was a pioneering artist in the so-called "race record" market. Smith continued her success through the '20s and, after some lean years in the '30s, found a brief second career in film during the early '40s before her death in 1946. Her final years were shrouded in mystery; she was buried without a headstone, which was rectified a few years ago through the efforts of blues journalist Michael Cala.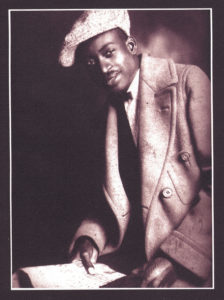 Georgia Tom Dorsey was born Thomas A. Dorsey in 1899 in Georgia. He first earned the nickname "Barrelhouse Tom" as a teen playing piano in Atlanta. Moving to Chicago, he joined Ma Rainey's band in the 1920s. Dorsey also began writing songs, penning some of the most humorous and risqué tunes of the '20s and early '30s. He formed a successful duo with Tampa Red from 1928 to 1932, and it was then that he started calling himself "Georgia Tom." Dorsey subsequently devoted his career to gospel music. He wrote two of gospel music's most famous songs, "Precious Lord" and "Peace in the Valley," and become known as "The Father of Gospel Music."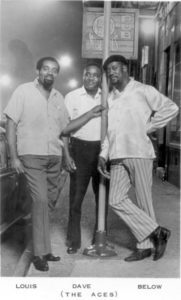 The Aces were a crucial band in the Chicago blues music scene. The core members were brothers Louis and Dave Myers and their longtime friend Fred Below. Louis played guitar, Dave played bass and Below was the drummer. They first rose to prominence backing Little Walter, forming one of the most exciting blues combos of the early '50s. While the Aces were only a unit together for a few years, the Myers brothers and Below all enjoyed lengthy careers as musicians. Their long list of credits include working with Jimmy Reed, Sonny Boy Williamson, Howlin' Wolf, Muddy Waters, Otis Rush, John Lee Hooker, Louis Jordan, and Koko Taylor. Below was a major influence on Sam Lay and their inductions this year mark the first two Chicago drummers to become part of the Blues Hall of Fame.
*Feature image courtesy of the Blues Foundation