On March 23rd, Eric Johnson played the next to last show of his US tour at the Voodoo Lounge in Kansas City, Missouri. With nearly 50 dates beginning on January 23rd, Johnson appeared at venues from coast to coast and border to border.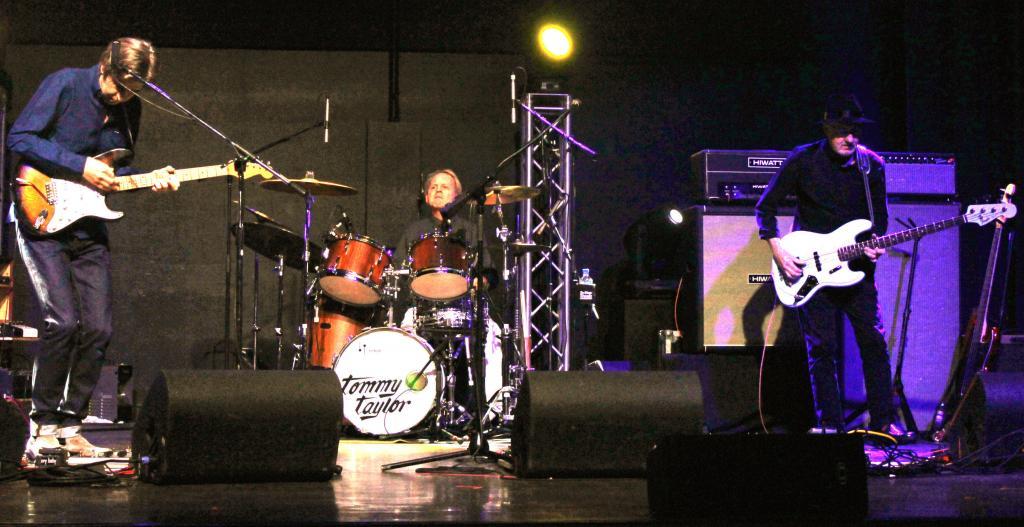 The Voodoo Lounge, located inside Harrah's North Kansas City casino/hotel complex, was made for a show like this. Attendees of all ages gathered to hear one of the world's premier rock guitar gods do what he does best, and not a soul was left unsatisfied.
Opening the show was singer/songwriter/guitarist Arielle. This young woman, currently living in Austin, Texas, stepped out on the stage alone. Well, not completely alone as her ES-339 named "Bijou" was comfortably hanging off her shoulder. Promoting her latest EP, Mind Lion, she played and sang with the confidence of a seasoned vet. From jazz to acoustic to piano blues, to shredding on "Two-Tone," a guitar of her own design, Arielle garnered several new Midwest fans Friday night. Her unique, crystal vocals and six-string skills sure got the attention of the crowd. She even received a marriage proposal from a front-row fan, which she handled with class and humor.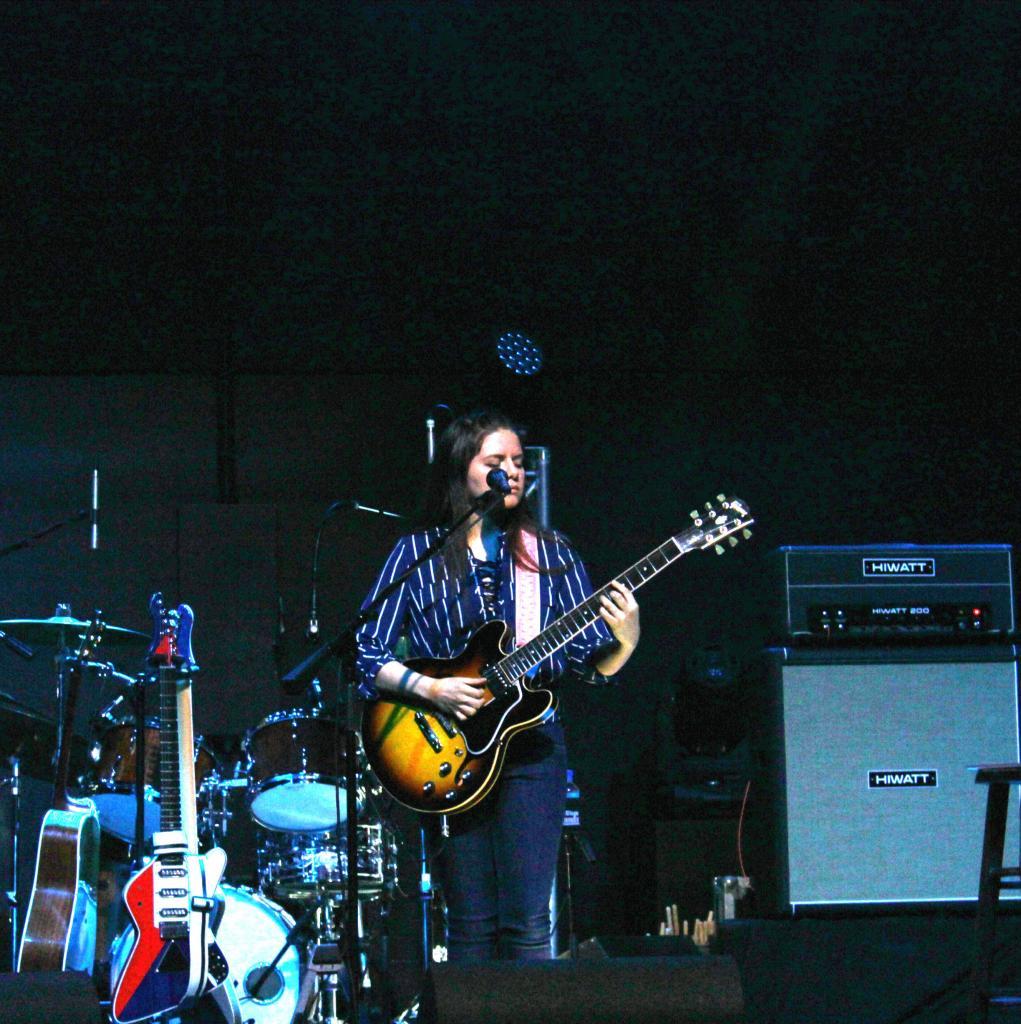 Without any ado, Arielle introduced Johnson and his band, made up of long-time partners Tommy Taylor and Kyle Brock. The Voodoo erupted in applause as the band fired off two rocking instrumentals, just to warm up the crowd.
In a rare type of performance, Johnson played a relatively short, but rousing set, mixing his rocking tunes with a solo acoustic number, and taking to the piano, playing a song that he and Arielle had co-written. We should have expected something like that from two Austin citizens on tour together, but it was a great surprise. Arielle also joined the band on stage to perform one of her songs, that had her and Johnson trading guitar licks. With her on "Bijou," and he on one of his beloved '54 Stratocasters, they brought the house to their feet.
The band took a short break, and when they returned, all bets were off as they broke into Johnson's 1990 opus, the Ah Via Musicom album in its entirety. Ah Via Musicom spawned three Top-10 hits 28 years ago, "Righteous," "Trademark," and his biggest hit, "Cliffs of Dover," which won him the Grammy® for Best Rock Instrumental Performance.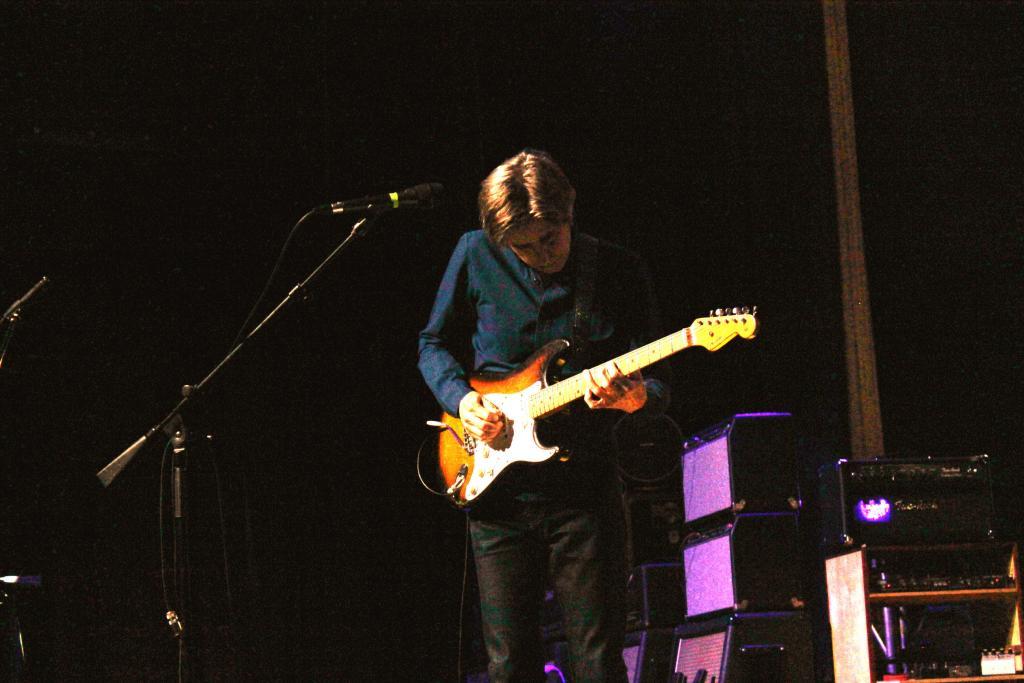 Johnson has not lost a step, nor a lick with his lightning fast guitar slinging. His vocals are as strong as ever, and Kansas City showed much love to the man Guitar Player Magazine has called "one of the most respected guitarists on the planet." The nearly hour long second set alone was worth the price of admission. The fact that Taylor on drums, and Brock on bass were on the original recording added just another level of authenticity to the performance.
Many times as a tour winds down, performers may begin to show a little road weariness. Not so with Eric Johnson. Fender guitars launched its Eric Johnson Signature "Thinline" Stratocaster to coincide with this tour, and we have to wonder how many of them flew off the shelves as musicians and fans alike witnessed what could be done with them in the hands of a true master.
Although there are no further tour dates scheduled for Johnson, Arielle will be kicking off a UK tour in May. We suggest that if these two Texas guitar slingers come back anywhere near your town, get your tickets early. You won't want to miss a second of it.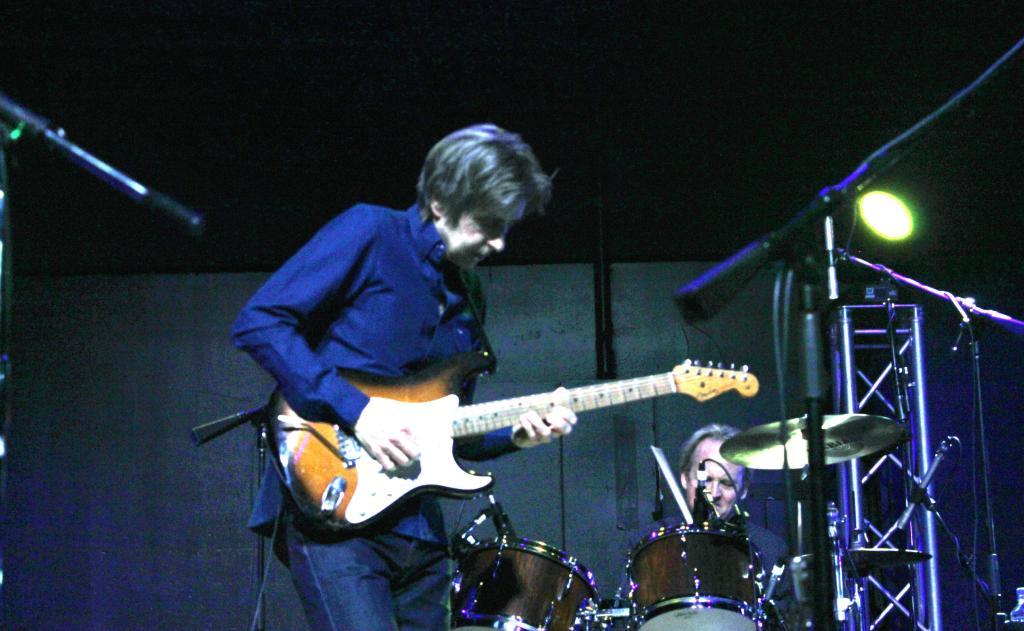 *All photo images by JD Nash for American Blues Scene