Record Store Day is upon us again. Saturday, April 21st is the day when scores of audiophiles descend on their local record shops. Our goal? To be the first to have exclusive or first release music, on vinyl, in our hot little hands.
Over 240 independent shops participate in Record Store Day each year. Each having a limited amount of the kind of music that wax addicts are looking for. This year, everyone from ABBA to Zero 7 will have LPs, EPs, and singles on the shelves as rabid customers begin lining up before dawn.
We narrowed our choices to artists in the blues, roots, and soul categories. We even went a step further by listing only those selections with are RSD Exclusive Releases (will not be available anywhere else in the same format), and First Releases (at some point in the future these titles will be available at other retailers).
Here are the 10 vinyl masterpieces, in alphabetical order, that we'll be looking for on our Record Store Day excursion Saturday. What's on your wish list?
The Allman Brothers Band Live At The Atlanta Pop Festival, July 3 & 5, 1970
4 LPs – Legacy – RSD First Release – 3,000 available
The Allman Brothers Band was one of Georgia's top live acts still looking for a break when they were hired to open the three-day Atlanta International Pop Festival. Their Southern-blues style, bolstered by jams that stretched to epic lengths, won over audiences. Two days later, after legends like Jimi Hendrix, Johnny Winter and B.B. King took the stage, the Allmans were invited back for a second set. Individually numbered, limited edition box set, available on vinyl for the first time.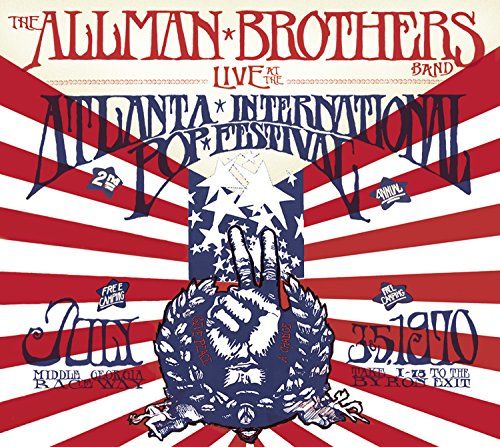 Dickey Betts Live At The Lone Star Roadhouse
2 LPs – RockBeat Records – RSD First Release – 1,400 available
This show was recorded in August, 1988 with his band Great Southern at the Lone Star Roadhouse in New York City. Betts is backed by Warren Haynes– guitar/vocals, Johnny Neel– keyboard/vocals, Matt Abts– percussion, and Marty Privette– bass. Special appearances by Rick Derringer, Jack Bruce and Mick Taylor. Songs include "Blue Sky," "In Memory of Elizabeth Reed," "Duane's Tune," and "Spoonful."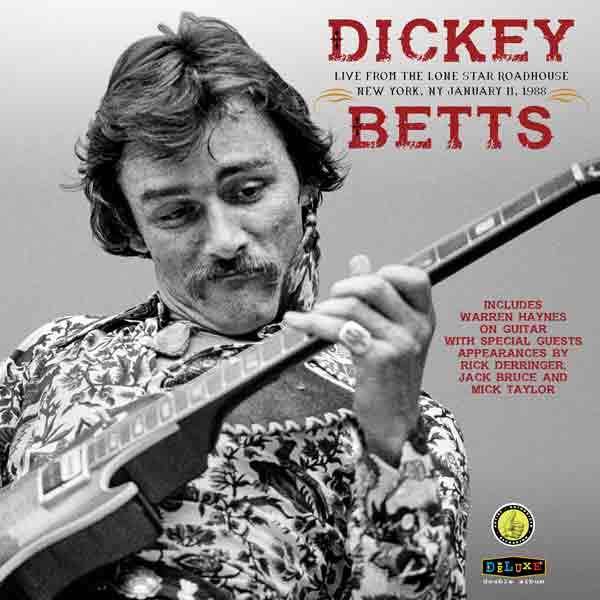 Bo Diddley 16 All -Time Greatest Hits
LP – Sundazed Music – RSD EXCLUSIVE – 1,350 available
The Originator! Bo Diddley influenced everyone from Elvis to the Beatles to the Clash. His self-titled single is an electrifying, unique mixture of African Juba-based percussion, piano, vocal and guitar that spent the entire summer of '55 on the bestseller charts. That track and 15 more running the gamut of specially cooked blues, rhythm, and rock and roll are all here. 16 of the best from one of the best and sounding better than ever. It's looking better too on white vinyl, with stunning new art!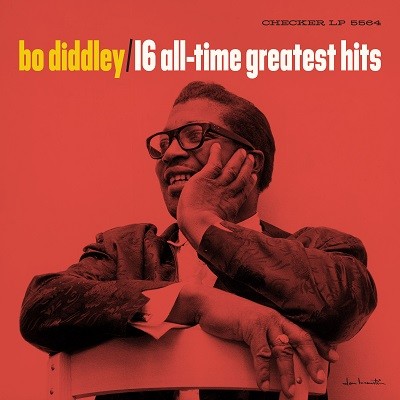 Eric Burdon & The Animals Nights in San Francisco
LP – Rhythm & Blues – RSD First Release – 1,000 available
The Animals. What can one say about the Animals? That they're great. This record proves it. Recorded from various performances in 1967, it contains two versions of the insanely good "C.C. Rider," plus "Tobacco Road," "Rockin' the Blues," "San Franciscan Nights," and more. When the Animals rock, no one can touch them. To see for yourself, you can catch Eric Burdon & The Animals live at the Doheny Blues Festival next month.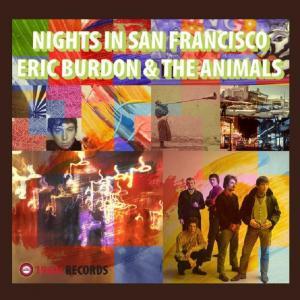 Johnny Cash At Folsom Prison: 50th Anniversary Elegacy Edition
5 LP Box Set – Legacy Recordings – RSD EXCLUSIVE – 2,500 available
"Hello… I'm Johnny Cash." With those four words, The Man In Black solidified his legend as outlaw country pioneer with two spirited sets recorded at Folsom State Prison in 1968. This special box set includes both full concerts, including performances by June Carter, Carl Perkins and The Statler Brothers. This numbered deluxe package also includes a bonus 12″ single featuring previously unreleased audio of Cash and friends rehearsing at the El Rancho Motel in Sacramento, CA the night before the concerts.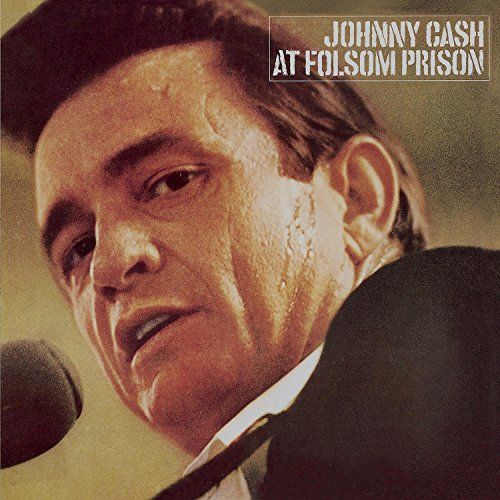 Eric Clapton Complete Clapton
4 LPs – Warner Bros. – RSD EXCLUSIVE – 3,000 available
The greatest hits from Slowhand himself, and then some. 36 of Clapton's best spanning 1968 – 2006. Music from his days with Cream, Blind Faith, Derek & the Dominos, and as a solo artist. Also includes unplugged songs, alternate takes and great tunes with B.B. King and J. J. Cale. This is your only opportunity to own this collection on vinyl!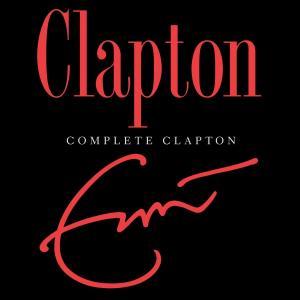 Eli "Paperboy" Reed Eli Paperboy Reed Meets High & Mighty Brass Band
LP – Yep Roc Records – RSD First Release – 900 available
Eli "Paperboy" Reed is one of the new old soul acts that we often talk about. On this release Reed joined forces with fellow Brooklynites High & Mighty Brass Band, to record a live album complete with energy, soul, and groove. The album features Reed's best known songs re-imagined with the addition of an eight-piece brass band, as well as a brand new track titled "As I Live and Breathe." This powerhouse of a record provides an ideal backdrop for Reed's falsetto screams – by matching them in brass.
Son Volt Okemah and the Melody of Riot
2 LPs – Transmit Sound – RSD First Release – 2,000 available
Alternative country/roots group Son Volt first released Okemah and the Melody of Riot in 2005. This first time vinyl pressing, on opaque red double vinyl, includes bonus content of non-album studio recordings and live versions of album tracks. With their origins in St. Louis, Missouri, you can catch Son Volt live at the Roots N Blues N BBQ Festival in September.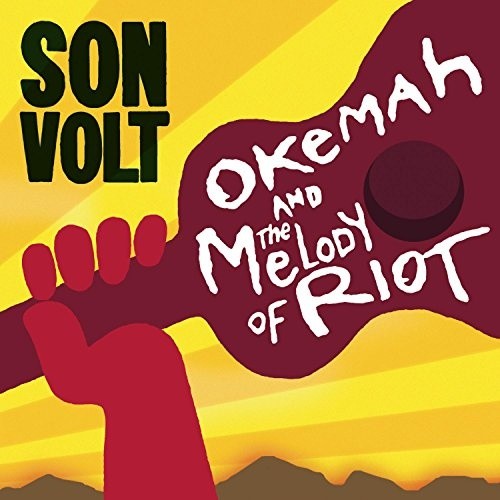 Various New Orleans Soul '67
LP – History of Soul – RSD First Release – 500 available
Over 400 Crescent City-recorded soul songs were issued in 1967. This number dropped to less than 100 in 1968. It was truly the end of an era. This album brings together the best soul tracks recorded in New Orleans in 1967. Artists such as Aaron Neville, Sammy King, Beverly Brown, and Tammy Knight appear, but as usual the muiscal background of NOLA had its influence. No national hits here, just the sound of the streets, and the heartbeat of the city.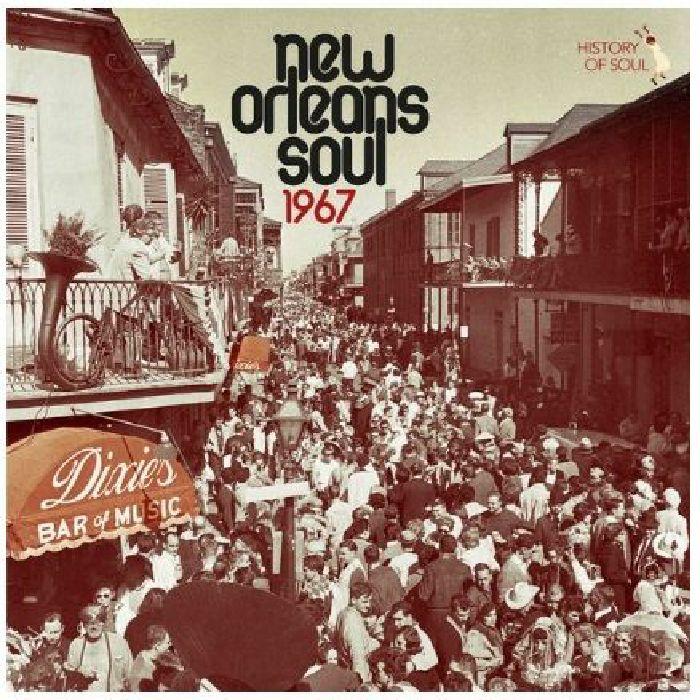 Johnny Guitar Watson Giant
LP – Culture Factory US – RSD EXCLUSIVE – 1,200 available
Johnny "Guitar" Watson was a musician who specialized in blues, soul, and funk. He recorded soul and blues in the 50s and 60s, but when the 1970s came around, he released Giant in 1978. Watson's incredible guitar playing is backed by a more funky disco beat. Celebrating the 40th anniversary of Giant's release, it is being re-issued as a single LP on colored vinyl with the original labels.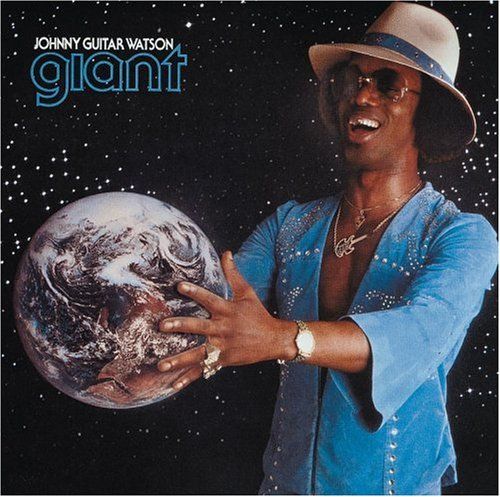 There's our shopping list for Record Store Day 2018. We're sure you'll run across dozens more must-haves during your excursion. Don't forget your purse or wallet, and happy hunting!