The Blues Hall of Fame honors those who have made the Blues timeless through performance, documentation, and recording. This year, for the first time ever, two Chicago drummers will be honored with inductions. Sam Lay and Fred Below will both be inducted into the Blues Hall of Fame on May 9th, 2018 at Memphis' Halloran Centre.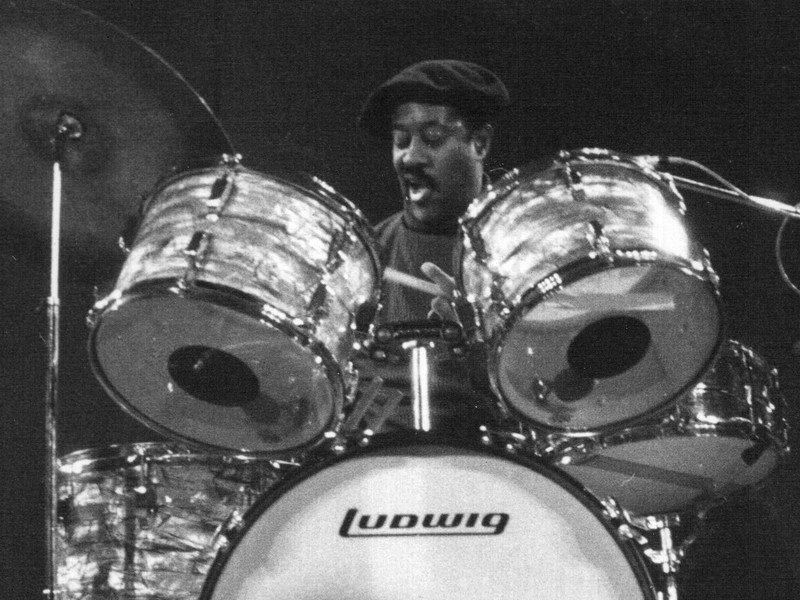 Chicago native, Frederick Below, Jr. was born on September 6th, 1926. He began as a drummer in a high school jazz band, and after being drafted, joined the 427th Army band, in which he played with jazz great Lester Young. After his military service, Below played in a nightclub in Germany before returning to the United States in 1951.
Upon his return to the Windy City, Below joined a group known as The Aces. Other members of the group included bassist Louis Myers, his brother, guitarist Dave Myers, and harmonica player Junior Wells. A year later, Little Walter left the Muddy Waters band, and Wells took his place. In an actual trade of sorts, Walter became the Aces front man, changing the group's name to Little Walter and the Nightcats.
Below left the group in 1955 to concentrate on working as a session drummer for Chess Records. He had already recorded with Muddy Waters on the hit songs, "I Just Want To Make Love To You," "I'm Your Hoochie Coochie Man," and "I'm Ready," as well as on Little Walter's "My Babe," and "Mellow Down Easy."
As a Chess session musician Below recorded with Bo Diddley, Jimmy Rogers, Elmore James, Otis Rush, Willie Dixon, Howlin' Wolf, Robert Lockwood, Jr., John Brim, and Chuck Berry to name a few. Some of the most iconic songs on which Below performed include Dixon's "Walkin' the Blues," Wolf's "Spoonful," and "Wang Dang Doodle," and no fewer than 15 Berry hits including, "Memphis, Tennessee," and "Johnny B. Goode."
It is as a member of The Aces that Below will be inducted next month. Acknowledged as the creator of the Chicago "backbeat," Fred Below influenced nearly every Chicago drummer who followed, including fellow 2018 inductee Sam Lay.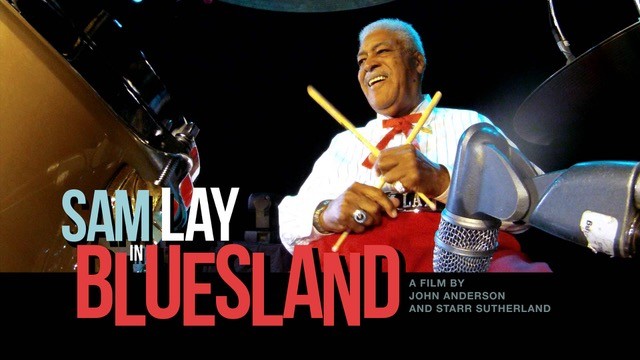 Born in Birmingham, Alabama on March 20th, 1935, Sam Lay credits his trademark "double shuffle" drumming technique to the double-time rhythms of the hand-clapping and tambourines he heard in church.
He began performing with bands as a drummer after moving to Cleveland, and made his way to Chicago when recruited by Little Walter. Lay left Walter's combo to begin a long stint with Howlin' Wolf's band, playing on the classics "Killing Floor," and "I Ain't Superstitious." Working so closely with Walter and Wolf, he was exposed to many sessions with Below, who Lay calls his greatest influence.
Lay recalls that he only switched bands again when Paul Butterfield offered him a pay raise of $20 per night. During his tenure with Butterfield he also accompanied Bob Dylan at the 1965 Newport Folk Festival and on one studio session for the Highway 61 Revisited album. Lay's time with Butterfield was cut short when an illness landed him in the hospital in late 1965, and he joined James Cotton's new band and later began a long association with the Siegel-Schwall Band.
As his own name was established, he launched a career leading a band while continuing to lay down the beat for many others in the studio, in Chicago clubs, and on the road. His Sam Lay Blues Revival Band toured the U.S. and Canada, with Wild Child Butler, Johnny Littlejohn, Jimmy Rogers, Eddie Taylor, and others.
Sam Lay recorded on several labels in the U.S. and in Europe, working with artists that included Carey Bell, Eddy Clearwater, Mojo Buford, John Lee Hooker, Hubert Sumlin, Rockin' Johnny, Sunnyland Slim, Barrelhouse Chuck, Magic Sam, Kenny Neal, Taj Mahal, and dozens more.
A 2015 Rock and Roll Hall of Fame inductee, Lay, now in his early 80s, still takes the stage on occasion. As a founding member of the Paul Butterfield Blues Band, Sam Lay now joins the other three members, Butterfield, Mike Bloomfield, and Elvin Bishop as a Blues Hall of Famer.
Since its inception in 1980, The Blues Foundation has inducted new members annually into the Blues Hall of Fame for their historical contribution, impact, and overall influence on the Blues. To date, The Blues Foundation has inducted over 400 industry professionals, recordings, and literature into the Blues Hall of Fame.
On May 8th, 2015, The Blues Hall of Fame Museum was created in downtown Memphis, Tennessee. Located across the street from the National Civil Rights Museum, the Blues Hall of Fame Museum serves the community as a center for people to enjoy physical exhibits honoring the legends of Blues.
*Feature image courtesy of the Blues Foundation