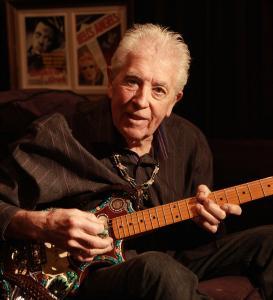 John Mayall, "The Godfather of British Blues" has canceled remaining shows for May and his June shows as well. The 84-year-old blues patriarch has been battling pneumonia and is recovering.
A May 25th post on his Facebook page reads:
"We are very sorry to announce that John Mayall has to reschedule his upcoming May/June shows due to needing continued medical care after a bout of pneumonia. For those of you who have bought tickets, refunds will be available where the tickets were purchased. John loves his fans and is sorry to disappoint you, but is looking forward to seeing you soon at a venue near you. In the meantime, your prayers and good vibes are much appreciated!"
Mayall has been touring in support of his February release Three For the Road with bandmates Greg Rzab and Jay Davenport, and added guitarist Carolyn Wonderland in April. On April 6th Mayall posted the following on his website: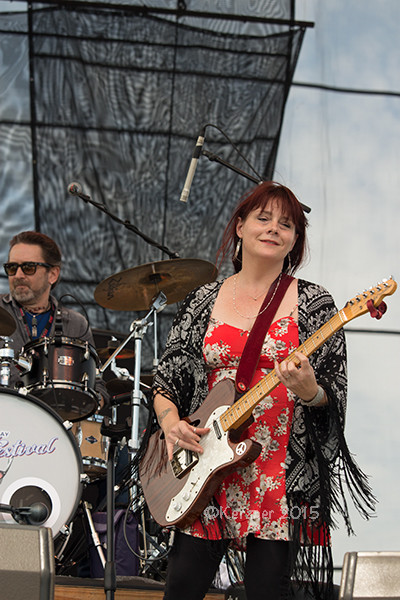 "Having operated as a trio for the last year, I felt it was time to once again feature the fire of an electric guitar. This time around, Greg, Jay and I are very excited to welcome noted Texas guitar slinger, Carolyn Wonderland to our ranks. This will be quite a historic move forward in that I have never before had a female lead guitarist in any of my numerous band lineups. She will make her powerful presence felt when she joins us on the 29th of April at the New Orleans Jazz & Heritage Festival and many more shows to follow. When not with my band on the road she will still be performing shows with her regular lineup so we all have something exciting to look forward to. See you there!"
In a March interview, Mayall told our own Lauren Leadingham, "Well, you know, I've had a very interesting life. And I think, being a musician, you are able to put your experiences into music. And that's the nice thing about the blues is you can tell your stories through words and music. You know, there's never any shortage of things that happen to a person. And you can put those experiences into music."
We know our readers join us in wishing John Mayall a speedy and full recovery.
*Featured Image Photo by Jeff Fasano