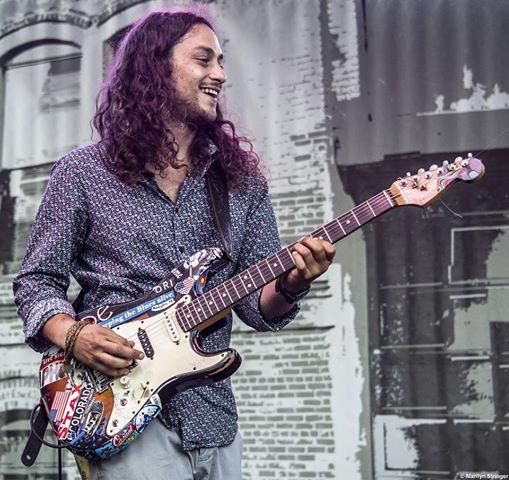 Memphis, TN — According to a post on his Facebook page, Southern Avenue's guitarist Ori Naftaly is reporting that the house he shares with Tierinii Jackson in Memphis was broken into this past weekend and his gear has been stolen.
Ori's post from last night reads, "Update: our house was broken into several times. These people ate from our fridge, cooked chicken, and came back several times over the weekend. Crazy! Only in Memphis. And they stole my first guitar ever… The sticker stratocaster…"
Here's Ori's list of the stolen gear:
– 2013 Les Paul Gold Top
– 2001 Fender Stratocaster with stickers
– Cigar Box 6 string
– Cigar box 6 string
– 2014 Squier Telecaster Blonde
– 2016 PRS blue
– Bass guitar Squier
– 7 guitar pedals and pedalboard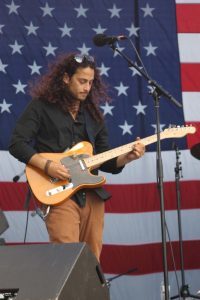 Earlier this morning as he was flying back from Australia he again posted to his Facebook page saying among other things, "Well let's talk positive: everything in life happens for a reason. And its all for the best. So what is the reason and how can I use this tragedy to my advantage. Me and Tierinii are looking for a new house in a safer area around Memphis right now to move into immediately. We will have to compromise on many parts of life but at least have a home to come back to."
Further along in that post Ori concluded saying, "But all is good and I'm thankful for so many things in my life that losing almost everything feels like a healthy reset. I wonder if they broke our blues music awards…"
Earlier this month Southern Avenue won the Best Emerging Artist Album Award at the Blues Foundation's 39th Blues Music Awards.
Please be on the lookout for any of this gear.
This article will be updated as more information becomes available.
Update:
On Thursday, May 24th Ori Naftaly posted the following message on his Facebook page:
"These are the guitars that were stolen from my house last weekend. Reported them and many more items like pedalboard and pedals and amp.. But these are the guitars I'm after. If any of these guitars show up online or at the Memphis pawn shops… Let me know and I'll let the cops [k]now. These guitars mean a lot to me.
Naftalyblues@gmail.com
In other news: we secured a new house to rent, move in Monday. I am so thankful to everyone for your support."
Ori included this image of his stolen guitars in the post:
*Featured Image by Marilyn Stringer