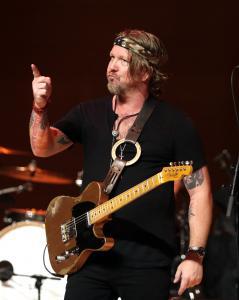 On the first anniversary of Gregg Allman's passing, Devon Allman and friends took to the stage at The Music Instrument Museum, in Phoenix, Arizona. The MIM, a collection of instruments from all over the world is a must see if you're into the music scene and definitely a bucket list item. Make sure to give yourself time to experience this incredible find, and you won't be disappointed.
Devon Allman started things off and had the crowd in the palm of his hand in in short order. He had them hooked the second he walked out on stage, bonding with the fans with his witty jokes, comments, and entertaining this quiet crowd.
The band warmed up the crowd the instrumental piece "Mahalo," followed by a couple of Devon's songs. Royal Southern Brotherhood's "Left My Heart in Memphis" really kicked this night off. The Spinners' "I'll Be Around" brought the fans to their feet for a standing ovation as the band laid down dance moves and nailed this Motown classic.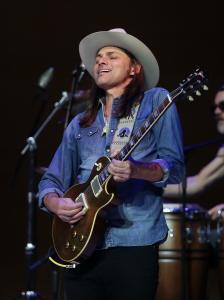 With a heartfelt introduction, Devon invited Duane Betts, son of Allman Brothers founding member Dickey Betts, to the stage. The band went right into an ABBs' classic "Blue Sky" (written by Dickey) and crushed it. Duane led the charge on this one and brought the fans to their feet with a standing O once again. He told the crowd afterward "Yeah, Devon and I wrote that last night." Devon took a quick break leaving things in the hands of Duane, who played a couple from his new album, Sketches of American Music. Duane was smooth on guitar, with a style that was exciting to watch and feel a part of.
Devon returned to the stage and mentioned his father Gregg, and spoke about how hard it was on him and his family during the past year. He spoke about how the fans really helped ease the pain saying, "Many thanks, right from the heart." I'm sure this would have made Gregg a happy and proud Papa.  Then the all-star band played the classic "Lean on Me." The Bill Withers tune gave everyone a chance to show their talents, and led by keyboardist Nicholas David they had the MIMs' Music Theater rockin' once again. They closed out the evening with the ABB classic "Dreams" as the encore earning yet another standing ovation.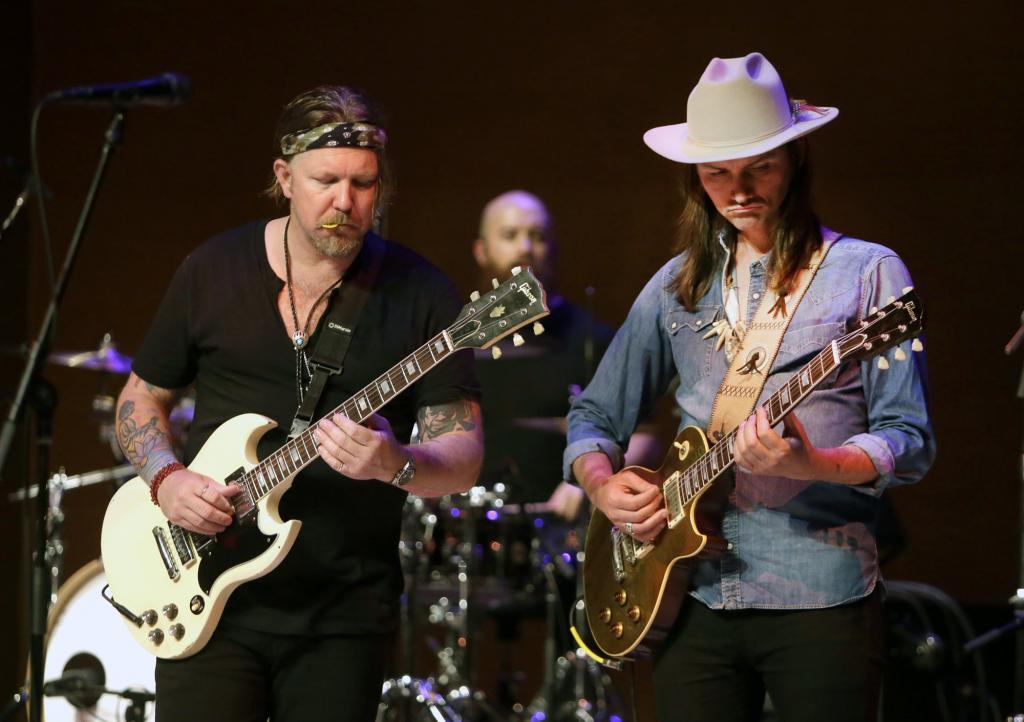 If you get a chance to experience this tremendous little jam, I don't think you will be disappointed. Don't miss the opportunity to hear great blues from the past, present, and future.  More info at:
All images by Rick Scuteri