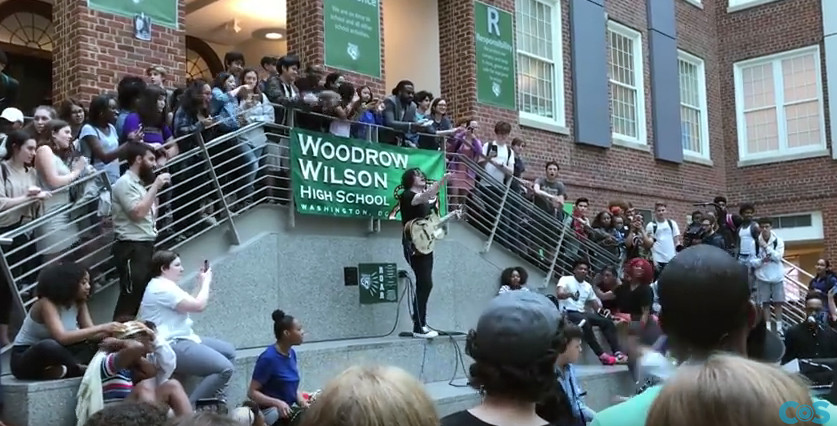 Grammy Award-winning rocker and preservationist Jack White surprised Woodrow Wilson High School students in the District of Columbia with a spontaneous off-the-cuff lunchtime performance today. White is between shows at The Anthem and just showed up with his band, set up, and played a set that lasted about 45 minutes.
White and company will continue touring including stops at the Governors Ball in New York City, XFest in Pittsburgh, PA and the Bunbury Festival in Cincinnati, OH. He will complete the North American leg of his tour at the Arroyo Seco Weekend in Pasadena, CA prior to heading on to Europe later in June.
In addition to being a performing and recording artist, White is also the genius behind Third Man Records and serves as a board member of the Library of Congress' National Recording Preservation Foundation.
White's current solo album Boarding House Reach was released on March 23rd through Third Man Records, Columbia Records, and XL Recordings.